Outside of music, DJ Khaled is known for his extensive collection of Air Jordans, many of which are extremely rare and expensive. Back in February, DJ Khaled debuted the "Arctic Orange" Just Don x Air Jordan 2s, as he revealed the title of his forthcoming album Grateful. With a strong relationship and an upcoming collaboration of his own with Jordan Brand, its not a surprise that he's regularly gets sneakers well before they release, but these sneakers will not release at all—at least not in men's sizes.
In an interview on air.jordan.com, DJ Khaled recounted wearing the upcoming Don C collaboration with a custom pink suit as a moment that "broke the Internet." He went on to explain how he acquired them and why his pair is that much more special.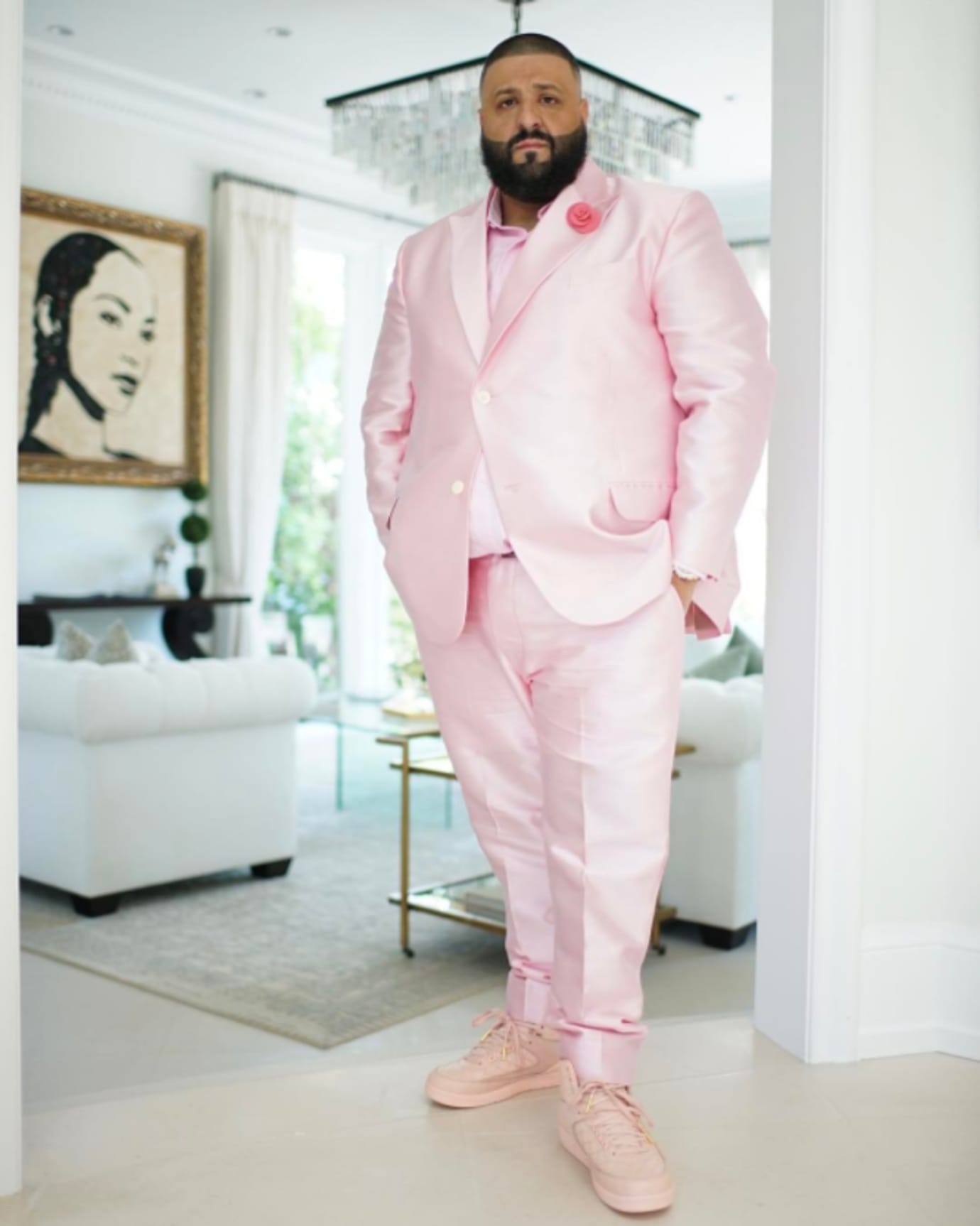 "I remember calling Reggie [Saunders], I was like, 'Yo Reggie, imma wear a pink suit at the Beverly Hills Hotel for my press conference. Do you have any pink J's?,'" said DJ Khaled. "That morning, I was surprised with some pink Don C's. I didn't know that they only making these for kids. It makes the shoe 10 times more exclusive even though they're already exclusive. They're pink Don C's. I haven't seen them. I haven't even seen Don C with them."
While there's no official release information on the pink Just Don x Air Jordan 2s, it's safe to stay that if Khaled heard from Jordan Brand that they will be kids only, that it's the truth. Stay posted to Sole Collector for more information on a  release in the future and check out DJ Khaled's full interview with Air Jordan here.