It's a partnership that's lasted for three years and now the annual Adidas Jackie Robinson cleat is expanding beyond just the baseball field. For the first time ever, Adidas is releasing a training sneaker for the man who broke the color barrier in the Major League.
"We know every single guy in the MLB looks up to Jackie Robinson, and he was such a legend and did so much for not just the game of baseball, but for humanity in general," said Adidas product manager Matt Van Wyen. "We wanted to give Jackie the signature cleat he deserved when he was playing."
The special edition turf trainer and baseball cleat will launch this weekend to celebrate Jackie Robinson Day. The shoes are commemorative makeups of the Adizero Afterburner 4 and Icon Trainer silhouettes. Designs on both shoes were inspired by two photos of Robinson taken at the beginning and end of his storied baseball career at Ebbets Field.
"The idea was to use the Adizero cleat and tell that as if it was his signature cleat from his rookie year," designer Trent Williams said, adding that he referenced a photo of Robinson walking away from Ebbets Field after his first game. "For the trainer, we picked up the inspiration from a photo of him retiring and waving where he's wearing a really nice tweed coat."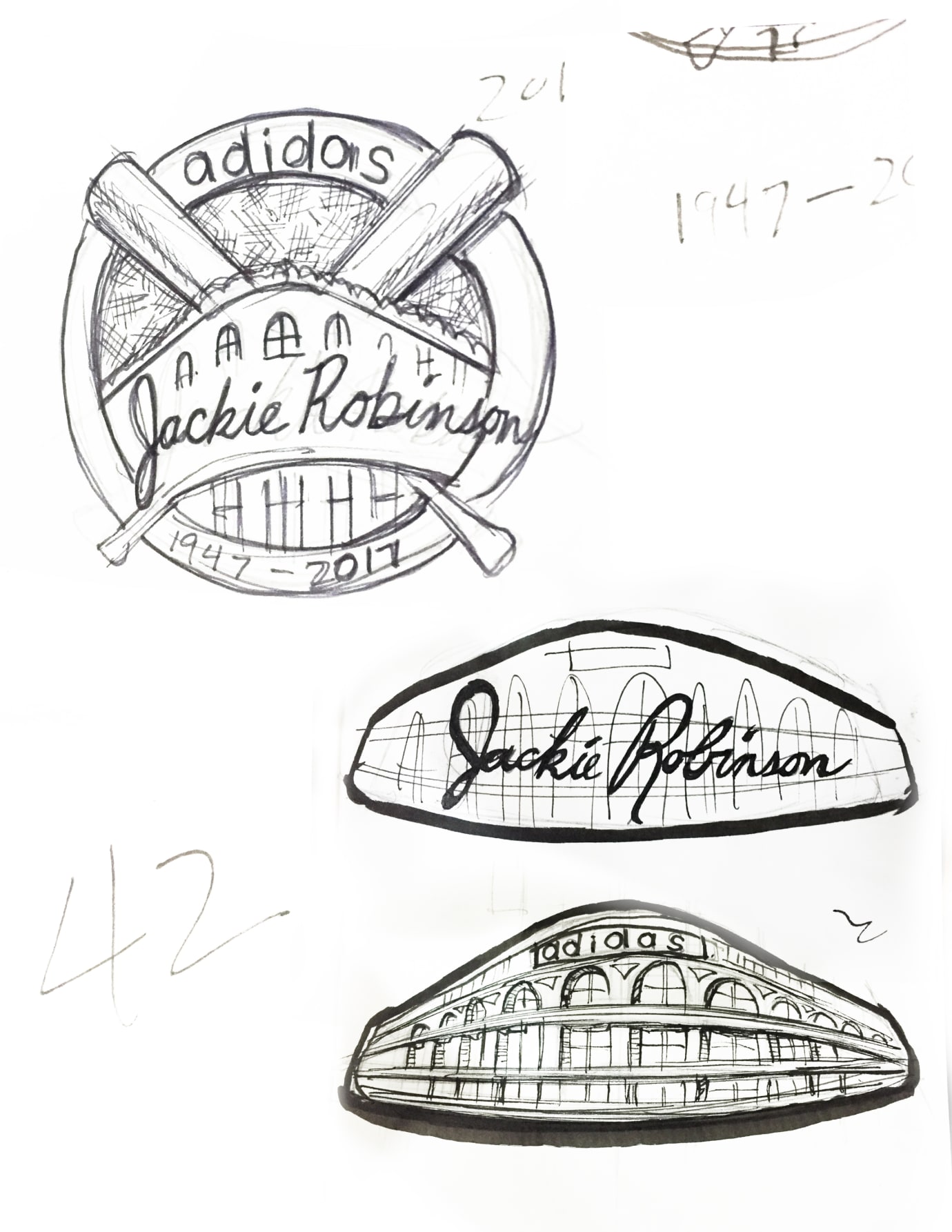 There are also references to 1947-era specialty pins from the World Series on both shoes as well as images of Ebbetts Field found on the heel counters. Both shoes will release on April 14 at $100 for the trainers and $120 for the cleats.
Over 115 of Adidas' MLB athletes will receive this year's capsule collection. In partnership with the estate of Jackie Robinson & Mrs. Rachel Robinson, Adidas built a new baseball and softball field at Jackie Robinson's alma mater, John Muir High School. The school's baseball team will also be outfitted in the special edition cleats and uniforms.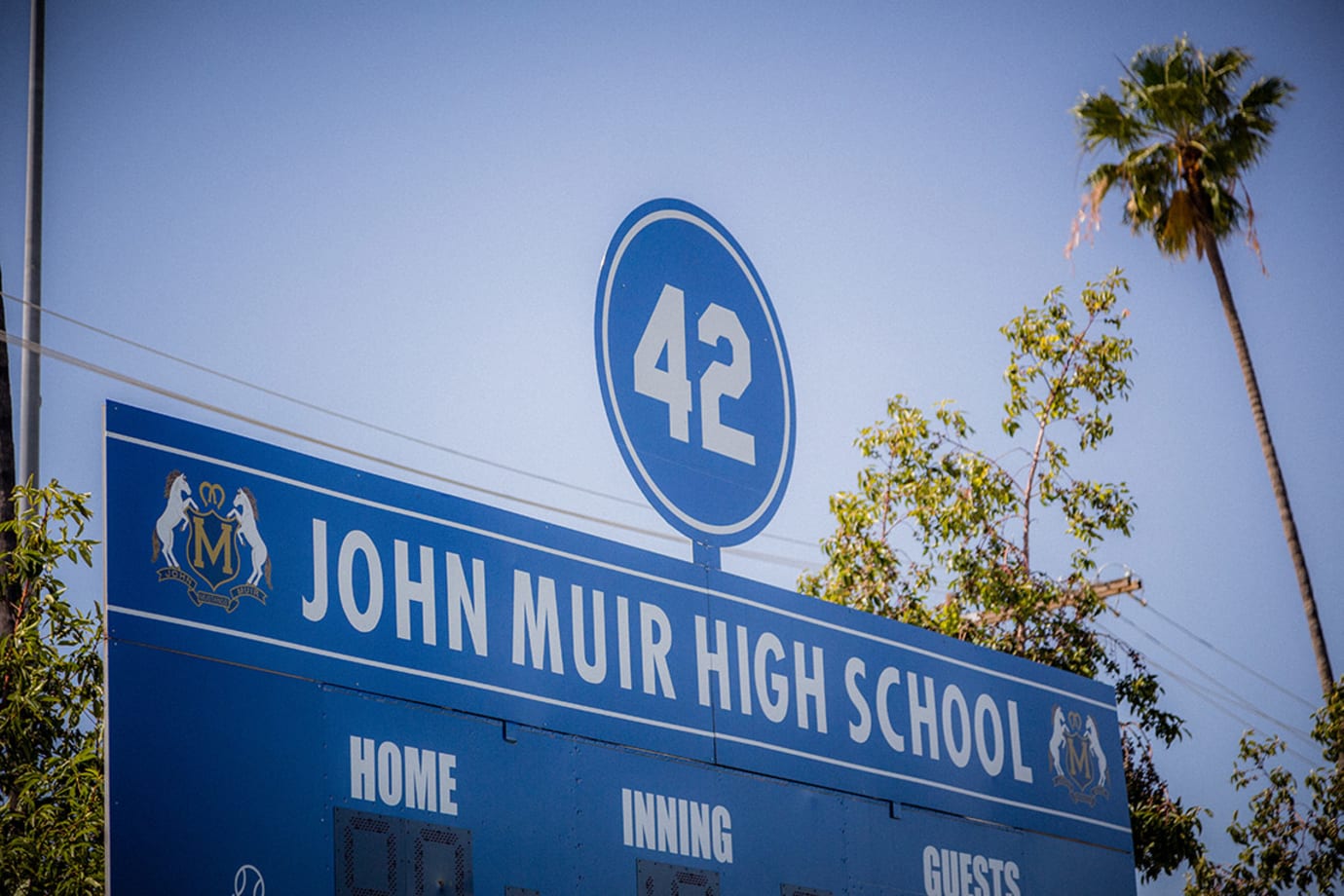 "We just want to keep elevating the game, keep changing, and finding new elements of Jackie's story to tell a new generation to celebrate the man that we all aspire to be and look up to," Van Wyen said.
Williams says the annual Jackie Robinson collection, which is already being worked on for 2018, goes beyond just product.
"We are helping people become more aware of Jackie as the legendary person that he was," Williams said. "Hopefully they'll emulate that behavior, courage, bravery, integrity, and character everyday. We want to continue to find ways to celebrate that."