Last March, Nike launched "Vote Back," inviting Air Max fanatics around the world to vote for the return of one classic pair this year. When the results were tallied, the "Atmos Elephant" collaboration stood alone, and will be delivered to retailers this weekend as promised.
There's reason to be excited, as the opportunity to vote for an Air Max release is once again being extended. This time, Nike announces "Vote Forward," a contest featuring concepts developed by creatives from all over the world. Dubbed "Revolutionairs," twelve DJs, artists, designers and retailers were asked to reimagine existing Air Max styles. Beginning March 17, you'll have the opportunity to vote for the concept you want to see produced and released for Air Max Day 2018 at nike.com.
Alexandra Hackett, London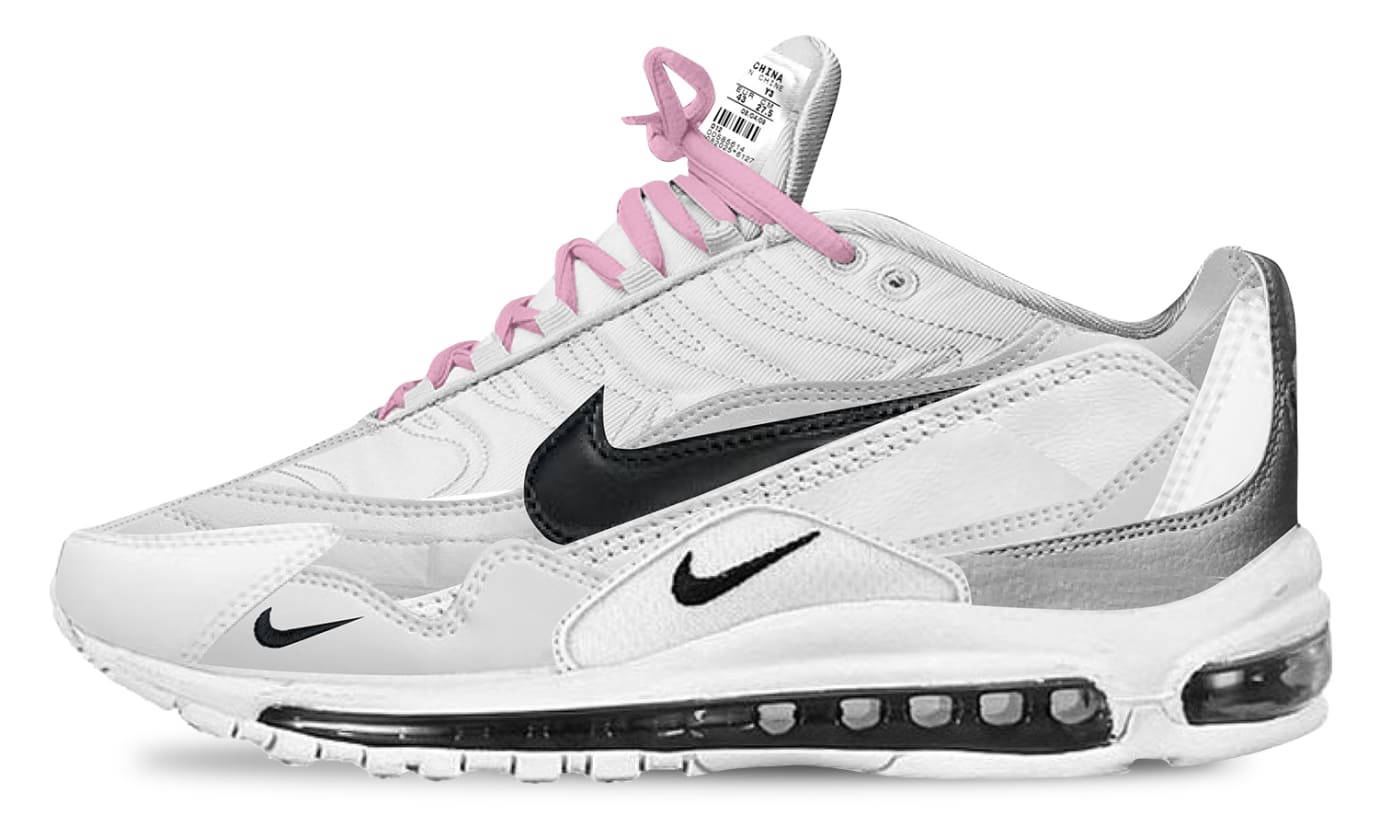 Hackett's shoe combines elements from the Air Max 1, 90, 180, 93, 95, 97, Plus, 360 and 2015.
---
Artemy Lebedev, Moscow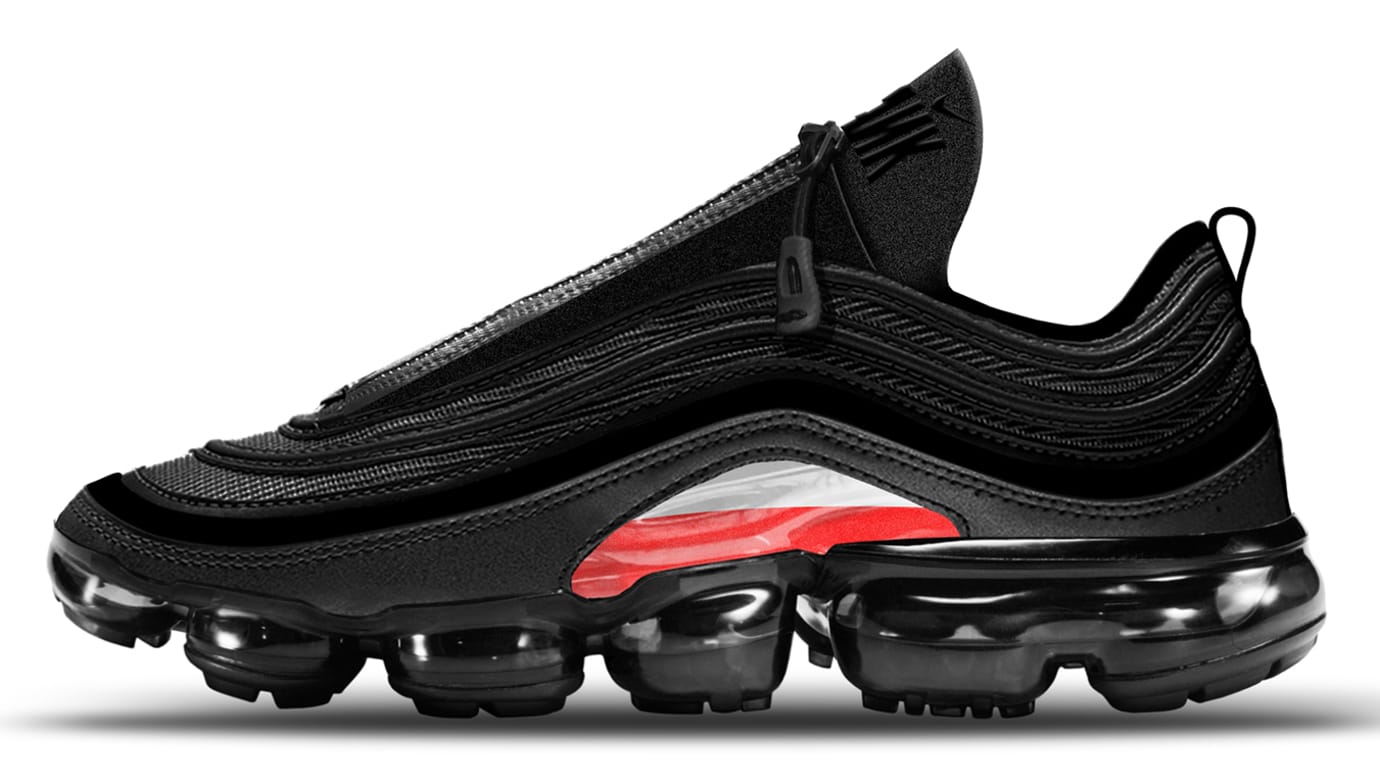 Lebedev's shoe pairs the Air Max 97 silhouette with a blacked-out, reflective upper and a zip-up shroud covering the laces.
---
Bunyamin Aydin, Istanbul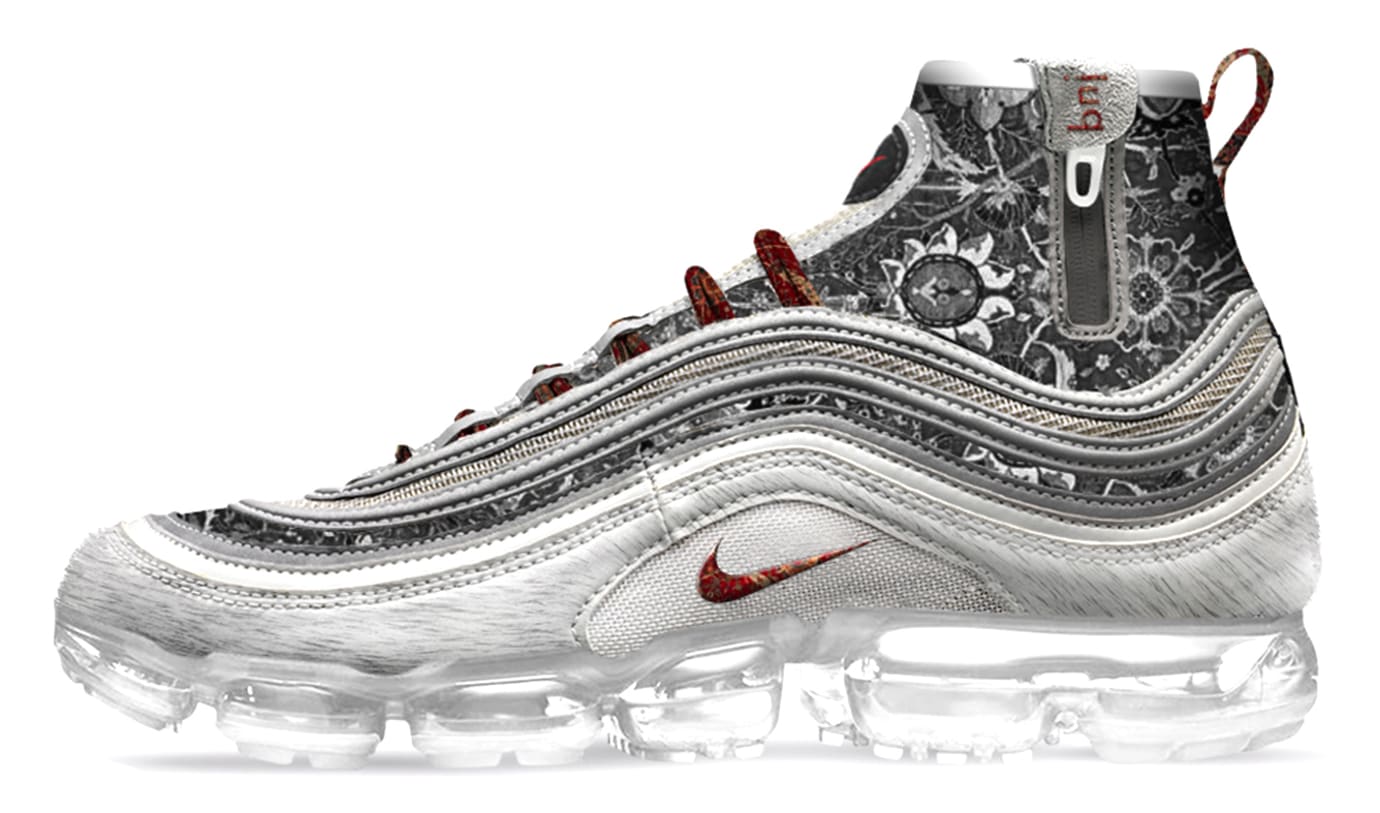 Aydin's shoe reflects Eastern cultural history by combining artisanal textures with contemporary digital printing.
---
Clement Balavoine, Amsterdam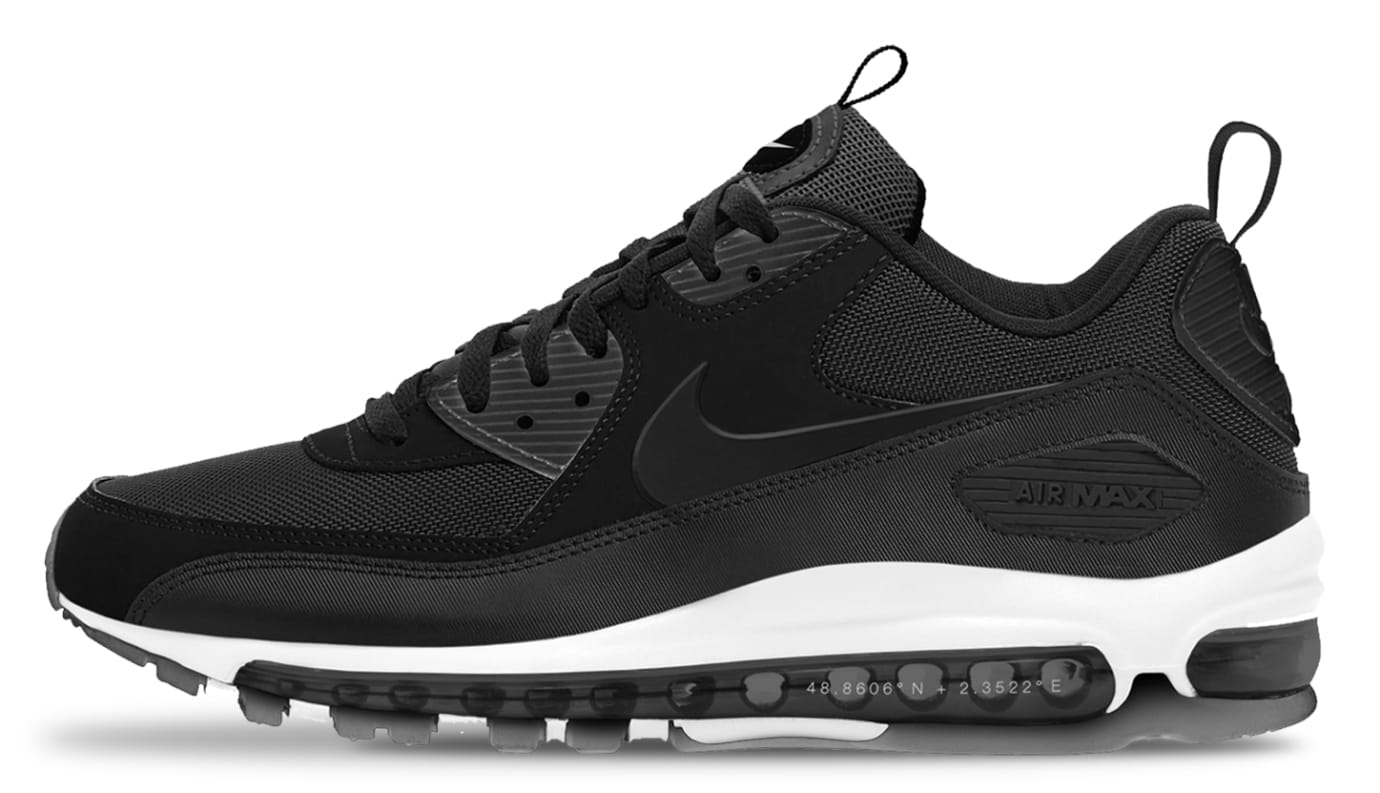 Balavoine's shoe draws inspiration from the upper of the Air Max 90 and the tongue and tooling of the Air Max 97, with additional details like cryptic numbers printed on the airbag.
---
Fabrikr, Seoul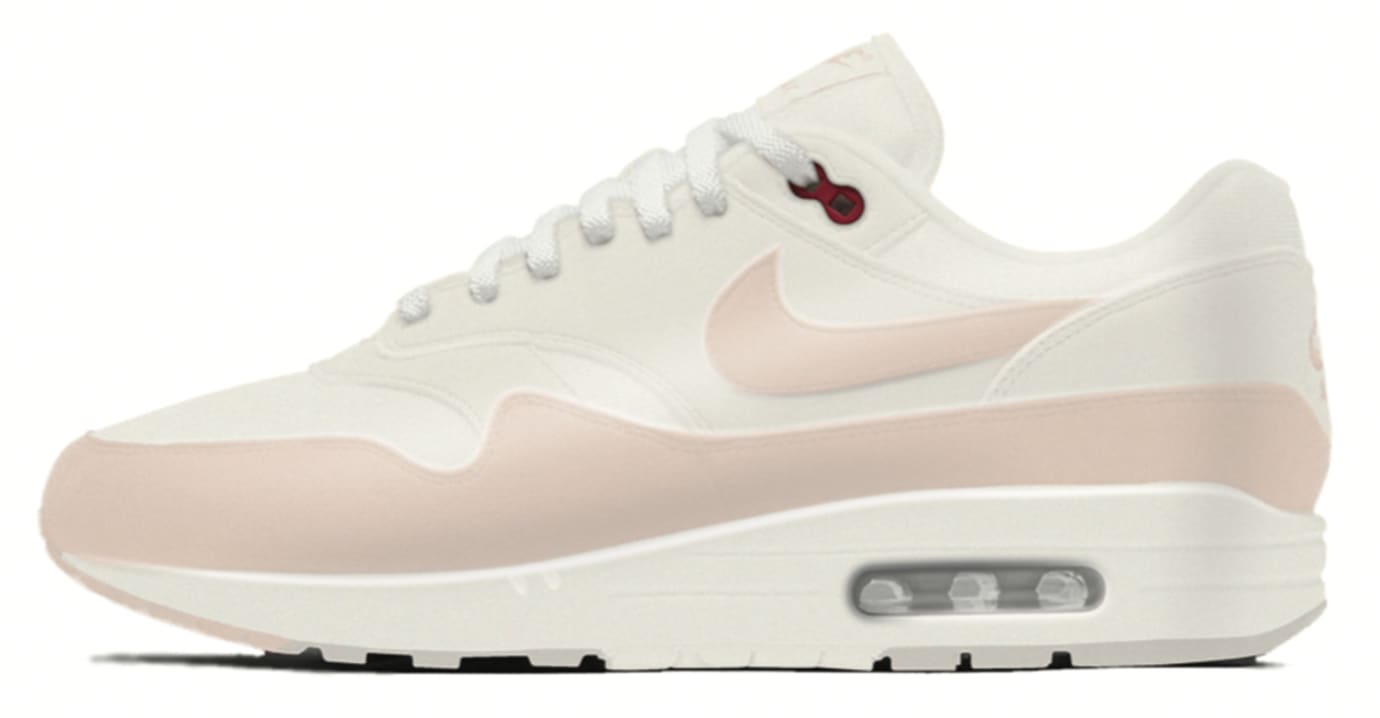 Fabrikr's shoe is inspired by sneakerheads wrapping their shoes in plastic, as well as the morning fog at Nike WHQ. It places transparent material on the upper of the OG red and white Air Max 1.
---
Kyle Ng, Los Angeles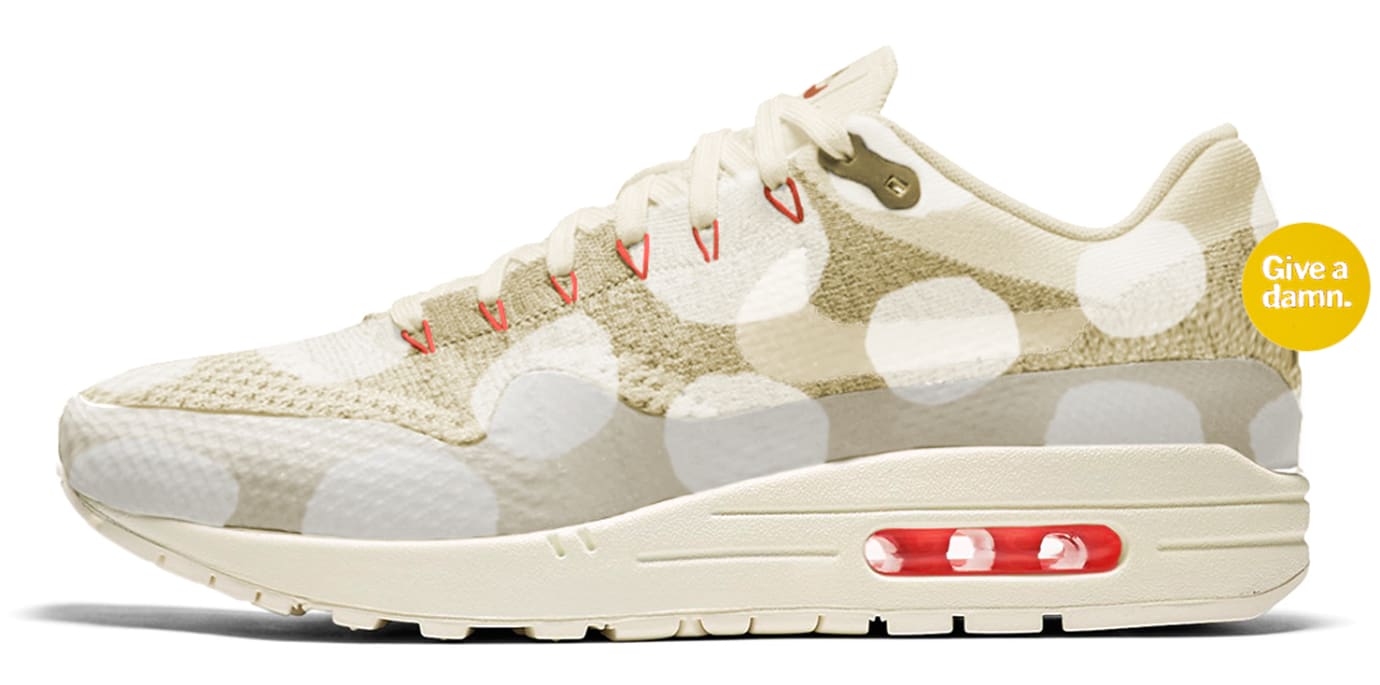 Ng's Air Max 1 Ultra Flyknit has hand-painted, neutral colors and hints of infrared with a heel that reads, "Give a damn," in support of expression and empathy.
---
Lourdes Villagomez, Mexico City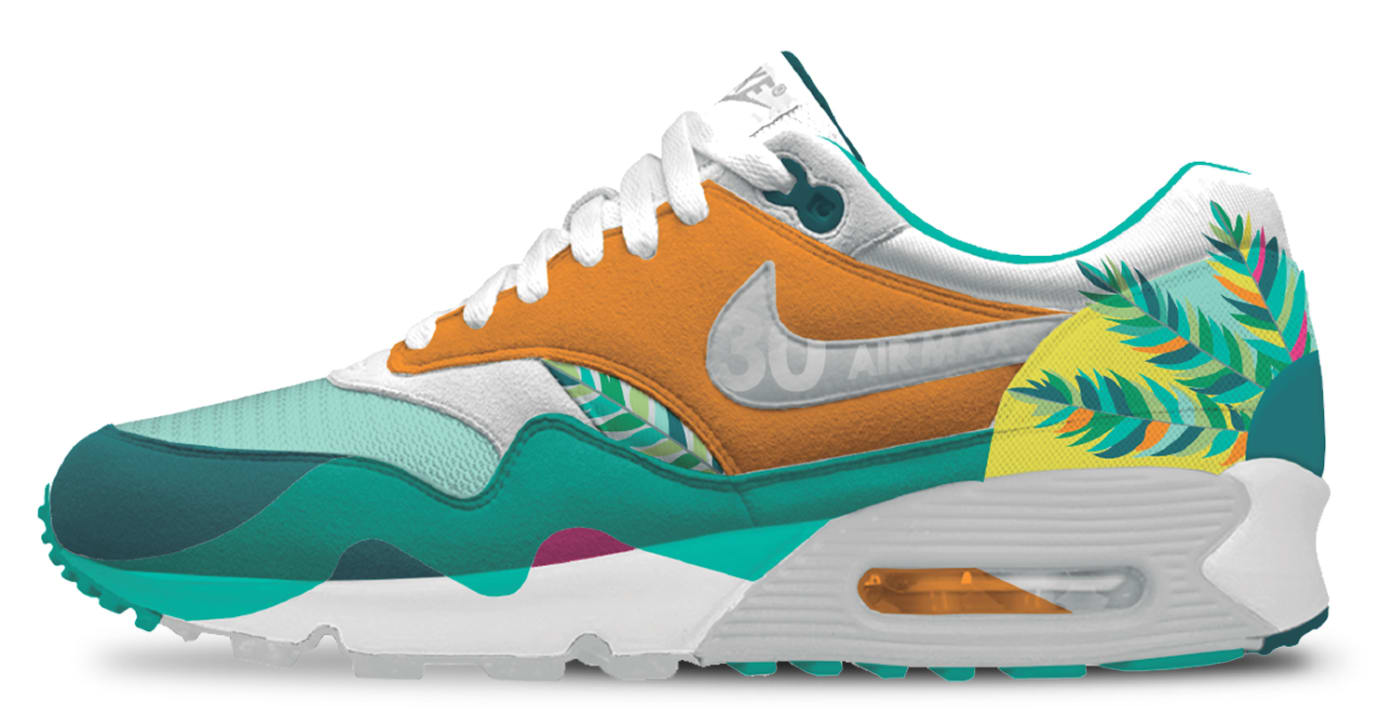 Villagómez's Air Max 1 x Air Max 90 hybrid is inspired by the vibrance of the Quetzal bird found in the forests of Central America.
---
Naotaka Konno, Tokyo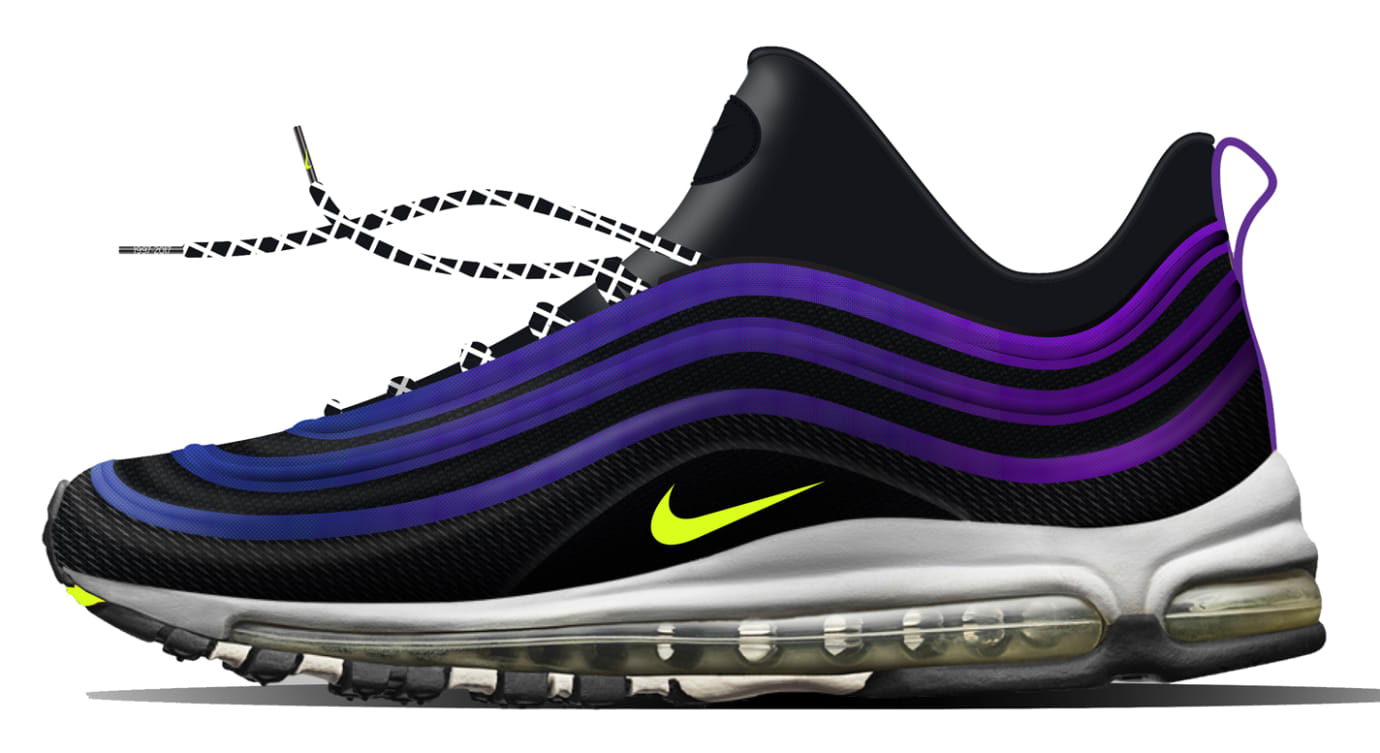 Konno's shoe combines a Flyknit upper and Air Max 97 airbag with inspiration from Tokyo's club scene and street culture.
---
Sean Wotherspoon, Los Angeles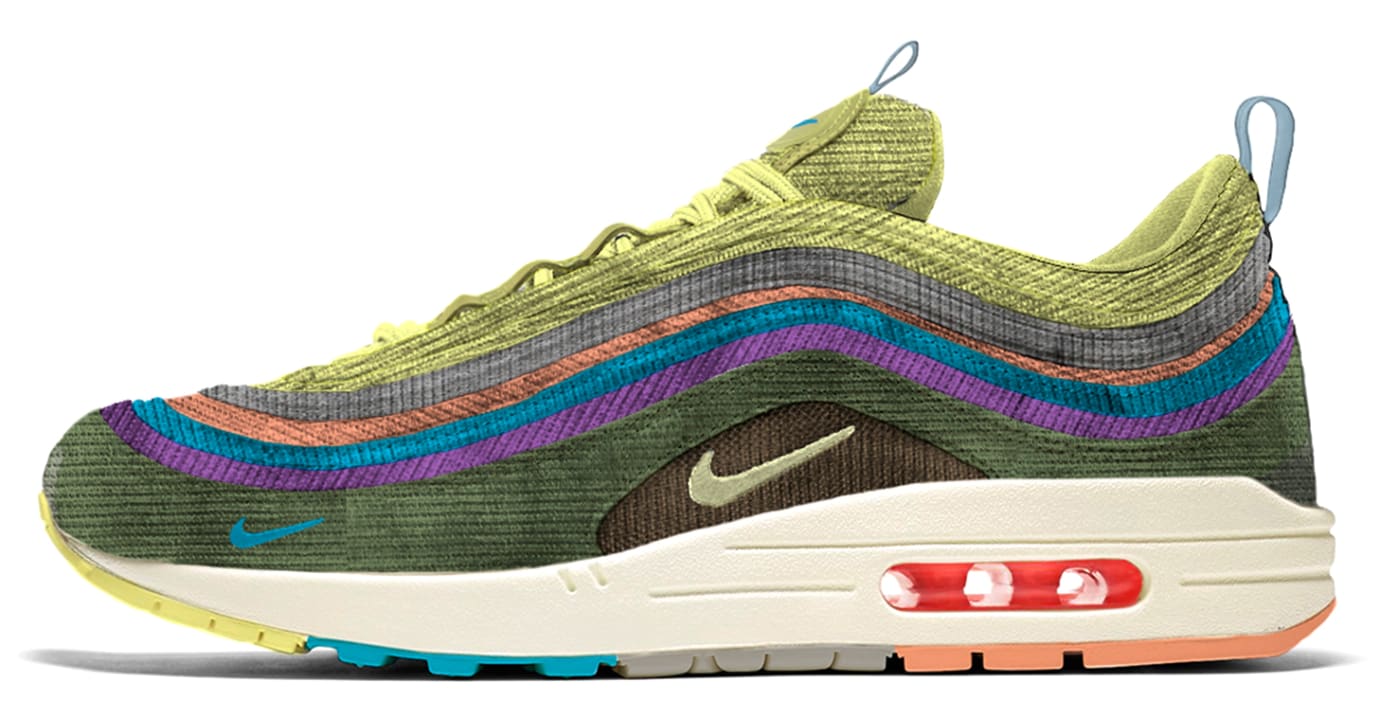 Wotherspoon's Air Max 97 x Air Max 1 hybrid is inspired by vintage Nike hats from the '80s.
---
Shangguan Zhe, Shanghai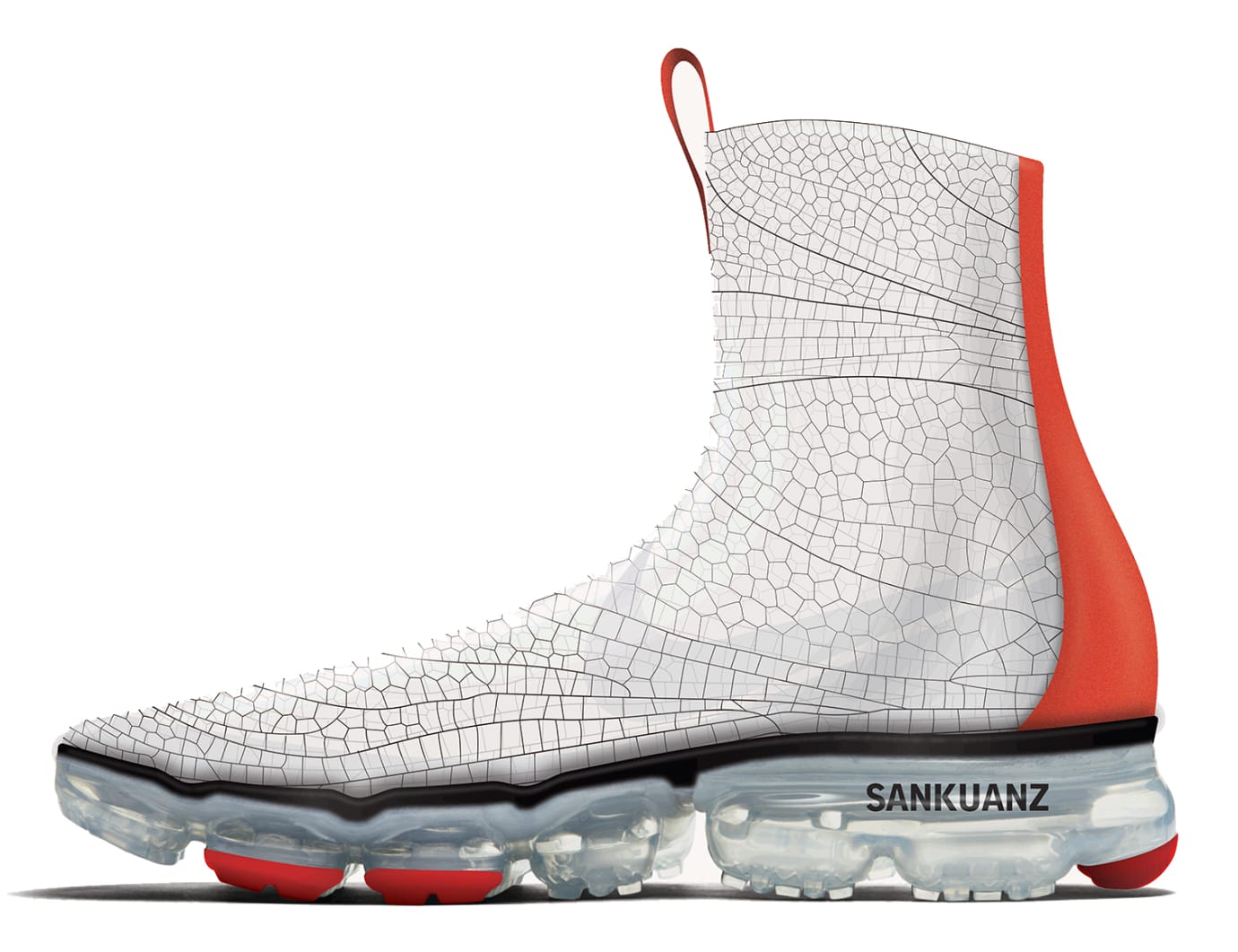 Zhe's shoe has an upper featuring a pattern inspired by the wings of Dragon Flies, one of the lightest creatures found in nature.
---
Chen Tianzhuo, Beijing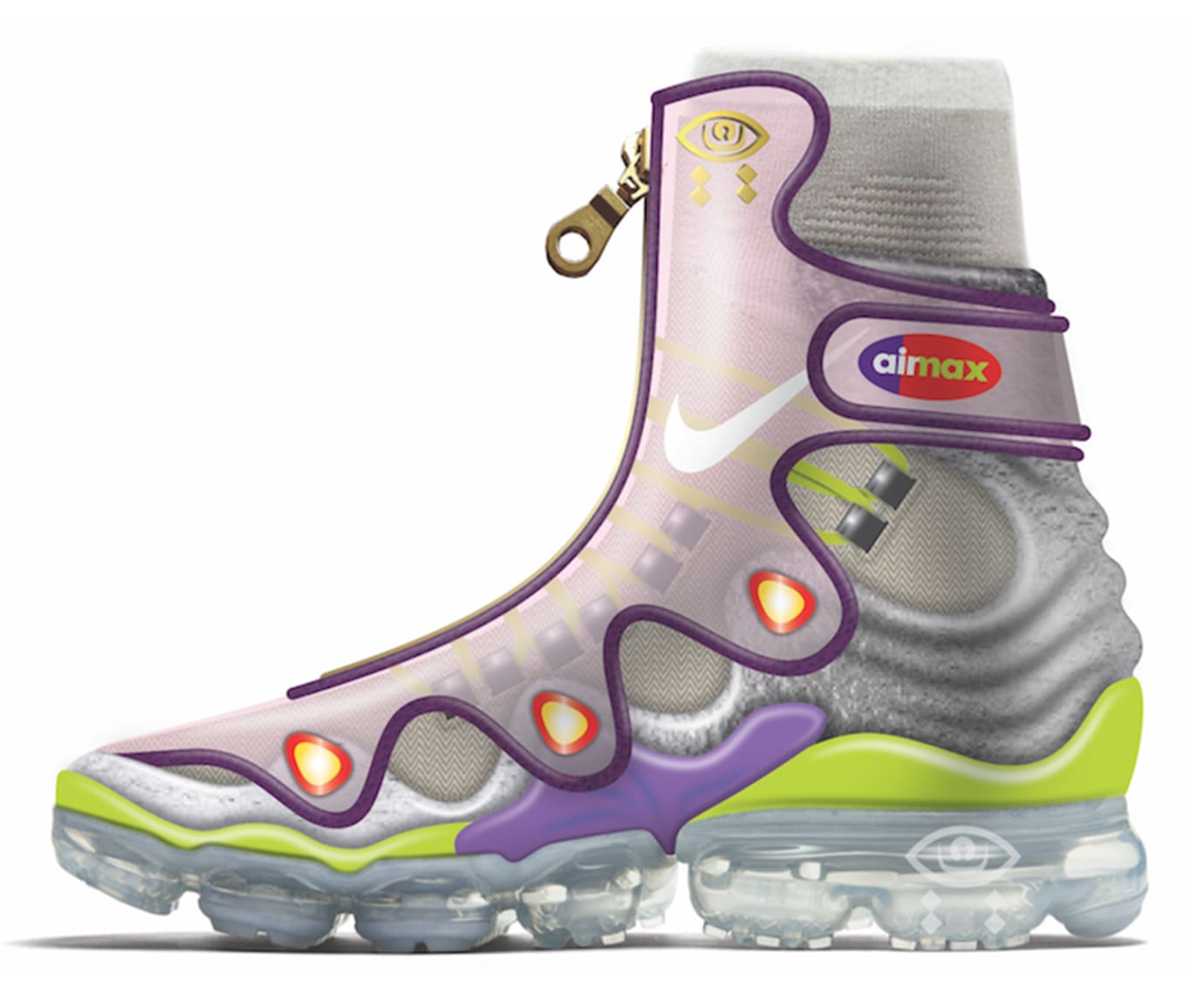 Tianzhuo's shoe draws inspiration from ski boots, bugs, plate armor, and the KOBE IX Elite.
---
Venus X, New York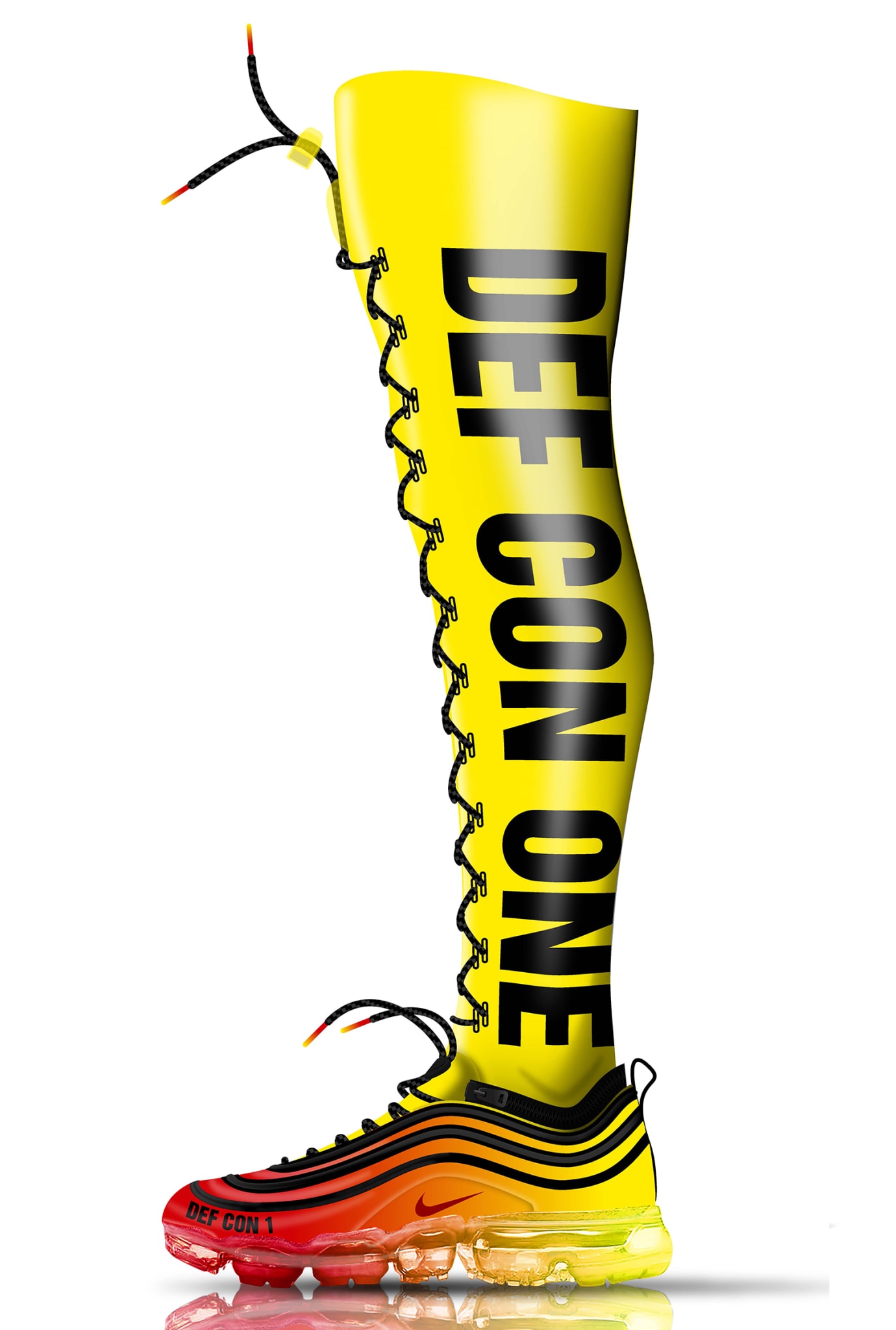 Venus X's shoe pairs an Air Max 97 upper — in the classic Air Max Plus colorway — with bold lettering on the toe and leg.