Last night, Denver Nuggets forward Wilson Chandler sent Sneaker Twitter into a frenzy when he claimed to have left the game against the New York Knicks at halftime to purchase the Vlone x Nike Air Force 1. For many reasons, the scenario seemed far-fetched, especially considering that the round trip to the pop-up shop in Harlem couldn't have been made in the 15 minutes before play resumed. However, when asked to double down on the claim by a fan, Wilson did just that.
After seeing that so many people took the story seriously, including a few sports writers, Chandler clarified that it was a joke on Twitter early this morning. Furthermore, he spoke with Sole Collector about the situation ahead of the Nuggets game against the Cleveland Cavaliers earlier tonight.
"It was just a joke," said Chandler. "My guy brought them to the game, so I got them them at the game." He added that he didn't expect the story to take off, but thought it was funny when it did.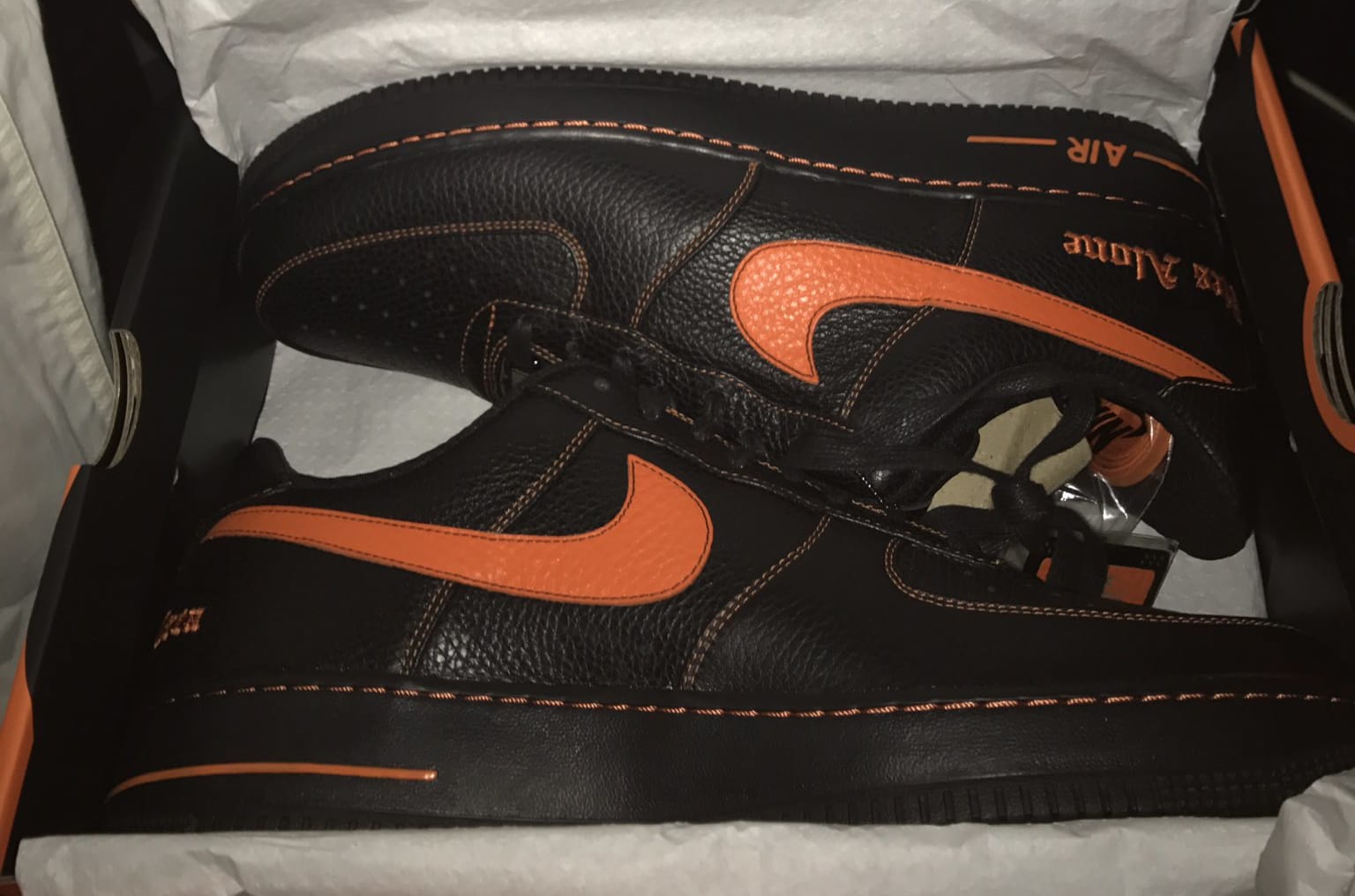 Is there any pair of shoes that Chandler would leave a game to buy? "No, I couldn't jeopardize my career for a pair of shoes," he told us. "I would probably get suspended for a few games."
The Vlone x Nike Air Force 1 released exclusively in Harlem yesterday and is already selling for $2,000 on the second-hand market. There's also an unreleased high-top version, which Chandler says would also be nice to have.
In past years, Chandler was one of the NBA's biggest on-court sneakerheads, wearing rare retros, customs and exclusives. However, in more recent seasons, he's settled into performance models. For him, the decision to switch things up was just a matter of being more mindful of his health.
"Off the court, I just keep it retro. Air Force 1s, retro Jordans, stuff like that. On the court, I just go more for comfort. With the ankle injuries I had, it's just better to go with the new technology Nike is doing right now."