When Nike brought back the original volt Nike Air Zoom Talaria in March, 2016, it was met with cheers from fans who'd waited forever for the cult-classic to return. When Nike brought the sneaker back again this month, it was met with confusion. Not only did Nike release seemingly the same exact sneaker in less than a year's time, but the price was different: the 2016 pair retailed for $175 vs. $140 for the 2017 pair.
Are there any differences to justify the higher price the first time around? At first glance the shoes look the same, and they even have the same SKU in Nike's system. (And the same model name—confusingly, both the 2016 and 2017 are labeled "Air Zoom Talaria '16" on their boxes). A frustrating chat with a Nike customer service rep on the matter yielded no answers other than that they believed the two pairs to be "the exact same," and Nike did not respond to a request for comment on the issue.
An in-person inspection reveals just a couple of differences separating the two pairs. The 2016 has a black insole with white branding where the 2017 has a white insole with volt branding. 2016's also has white text on the tongue vs. volt text on the tongue for 2017's. Perhaps the only cosmetic difference that could really explain a higher price on the 2016 is the black parts on the upper and tongue, which use a textured leather where the 2017 has synthetic suede.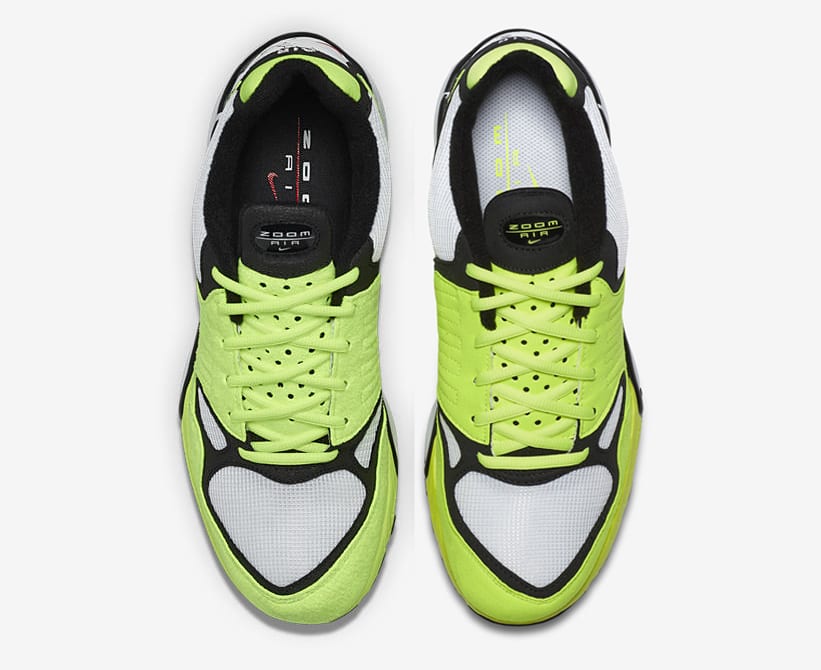 Another difference comes via how the shoes were presented: 2016's was rolled out under the premium NikeLab label, complete with a different box, while this year's was not.
The good news is that while the $175 price may have felt unjustified, a good number of people didn't end up paying it. The volt Nike Air Zoom Talaria was a mainstay at sales racks and outlets following its 2016 release. Still, the minor details separating these two shoes make it feel rather like Nike simply slapped the Lab label on the 2016 pair in order to get away with charging more. While that theory may not be surprising to internet sneaker skeptics, rarely is it as apparent as in the case of these two Talarias.