In a London gallery, hardcore band Youth of Today is rattling the pristine white walls. Perched on a tower of speakers, lead singer Ray Cappo shouts to a frenzied group of men huddled below, the crowd's forceful movements and chants reflecting his. Cappo was summoned here by Vans, a brand he latched onto in high school.
He first noticed the brand on the back-cover of Los Angeles band Wasted Youth's 1981 debut, Reagan's In, where a mid-air man in Vans flips above a crowd.
"I gotta find out where to get these freaking skateboarding sneakers," Cappo says on-stage recalling his pursuit. "You couldn't buy Vans—if you lived in Connecticut you couldn't get them, they didn't have 'em. This was in 1983, and so I hard to mail-order to get those...and I wore them with such great pride."
Swedish menswear brand Our Legacy became the latest Vans collaborator over the weekend with the release of a collection of hardcore-inspired apparel and shoes in black, white, and orange. Our Legacy co-founder Jockum Hallin, who watches the Youth of Today performance from stage left, toured with the brand in the '90s. Part of his aim with the collection was to create something reminiscent of that era in both theme and quality.
"I wanted to make stuff that feels the way stuff felt when I skateboarded in the early '90s, when every skate brand made their stuff in the States," Hallin tells Sole Collector. "T-shirts would feel thick, you couldn't wash them out. Same thing with the shoes."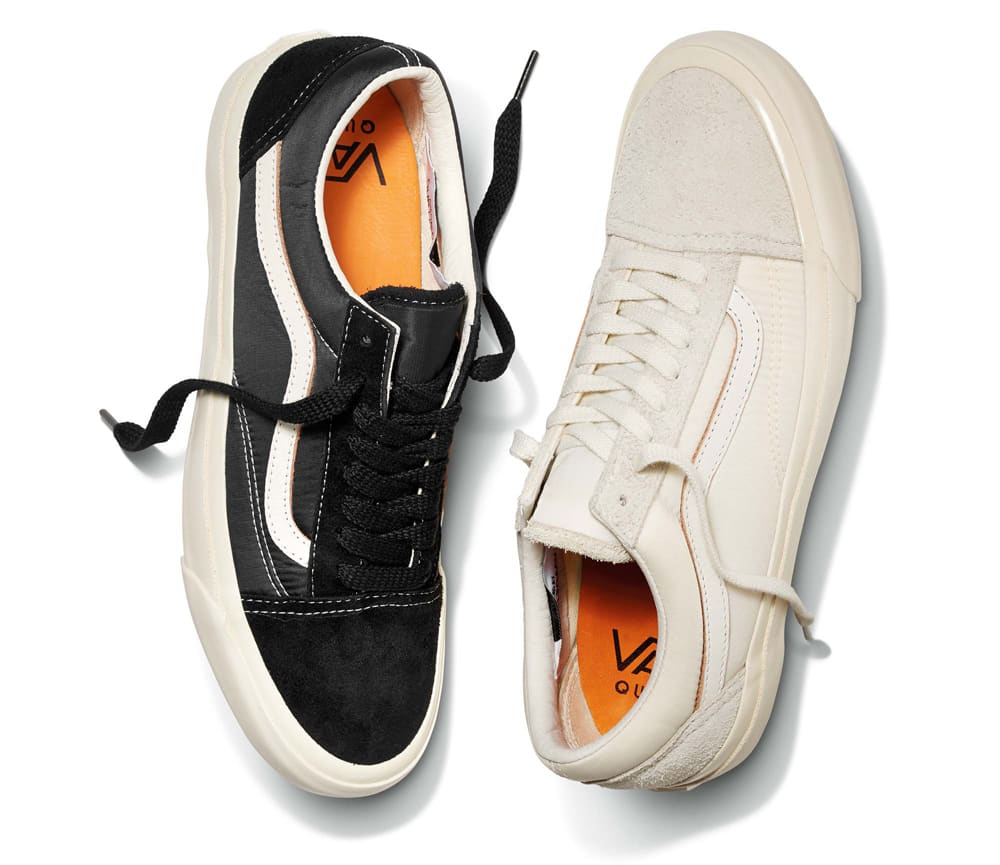 Making it happen wasn't easy though. At first, Vans told Hallin that domestic production wouldn't be possible. In the days after their initial meeting, the brand warmed up to the idea. Two and a half years later, the final product is a source of pride for Colin O'Connor, Head of Design for men's apparel and accessories at Vans.
"Vans did not have a lot of factories making stuff in America. That was really tough, but it's something I'm really passionate about personally," he says.
Creating footwear in the U.S. is of course even more difficult, Vans having ceased its American sneaker production in 1998. While Hallin's pull wasn't great enough to revive Vans' California footwear factories, the Authentics, Half Cabs, Old Skools, and Sk8-Mids in the collection aren't standard varieties: keen eyes will notice details like raised foxing and Swedish-sourced leather.
The cliché​ ideal of collaboration is that the parties involved gain something from working together. For Our Legacy, the sneakers could serve as an entryway to the brand for younger hype consumers. This possibility is apparent at a media event for the brand's London location, where handfuls of passersby gaze at the storefront on their way to empty their wallets on the day's hectic launches at nearby Palace and Supreme. The tall Swede who oversees Our Legacy's brick and mortar business jokingly suggests hiring stand-ins to lineup outside the door to cue a Pavlovian response in those stricken with box logo fever.
For Vans, the project in part represents a direction for its apparel offerings where it can comfortably charge higher prices for more thought-out pieces. It's working alright so far as well, the $400 coaches jackets and $200 hoodies disappearing from retail shelves fairly fast.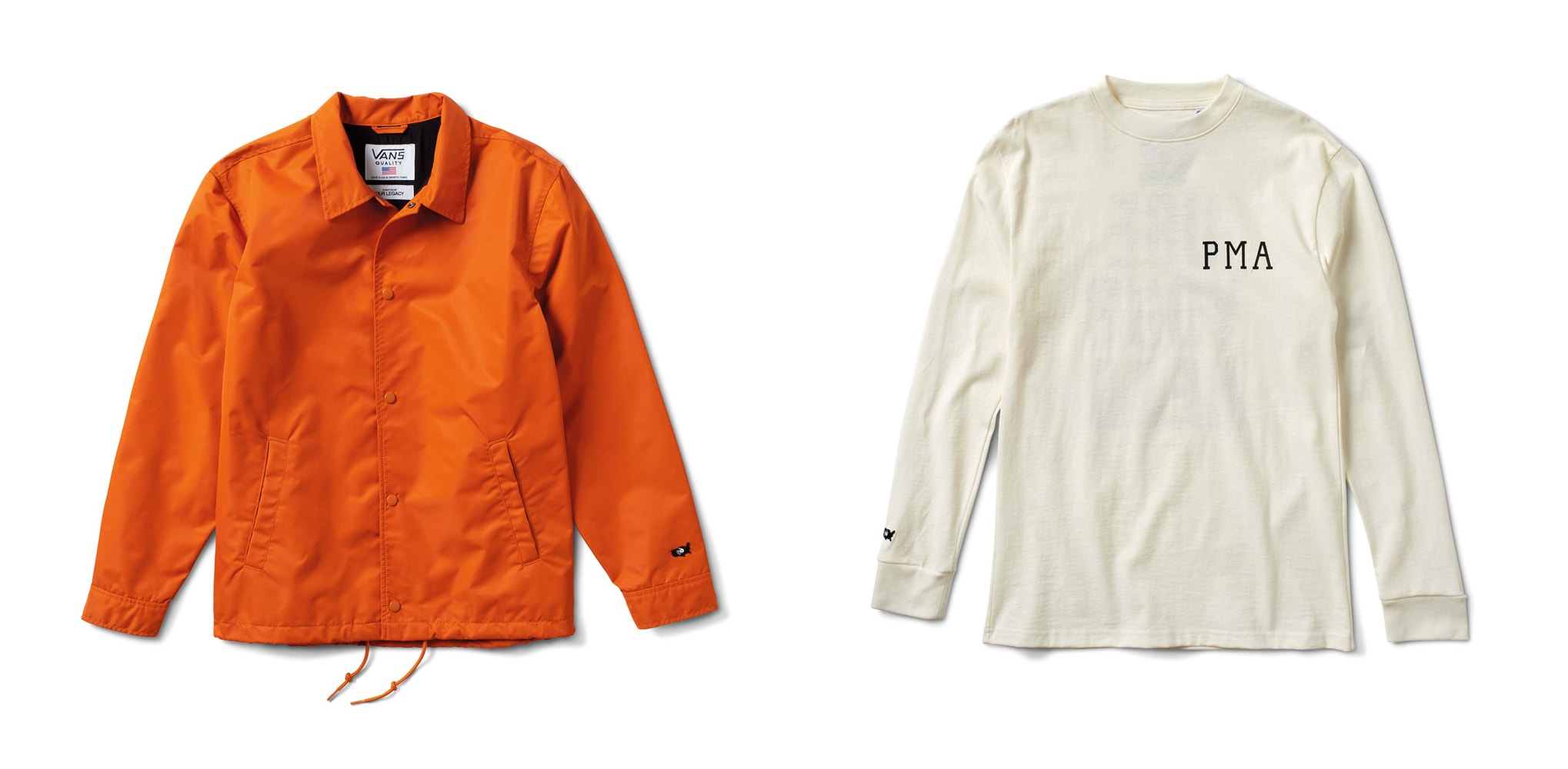 The two are almost trading spaces here—apparel brand Our Legacy stepping toward the sneaker space with confidence, and traditionally shoe-focused Vans heading the opposite direction. The result brings Vans into a more mature arena, having its apparel relocated from mall account shelves to Our Legacy's minimal store, and its punk-associated shoes now shuffling around a bare gallery in London. This kind of multiculturalism and blurring of divides works geographically as well, with the collection having been designed by a Swedish brand in collaboration with an American company and launched in the U.K.
The ability for shoes and their meanings to transcend geographic boundaries is one familiar to Youth of Today's Cappo, who saw Vans as a signifier of West Coast skate cool and made the effort to get a pair from across the country in the early '80s. That hunt held up—a young Hallin embarked on a similar endeavor in the '90s, the shoes being sparse in his homeland.
"My first pair of Vans I just spotted in a magazine. In Sweden you couldn't really find that type of stuff anywhere, maybe it was one or two stores carrying it," he remembers. "I had to buy it from a catalog. I saw a shoe I liked in an old Thrasher magazine."