What would you do if a pair of original "Banned" Air Jordan 1s from 1985 randomly came into your possession? Sell them and take all that extra cash to the bank? Post the shoes on your social media accounts to impress your internet friends? Victor Nguyen-Long, who worked at Nike from 2011 to 2014, has decided to use his for a nobler pursuit.
After receiving the shoes from a longtime family friend and tucking them away in his collection for a couple years, Nguyen-Long is selling this Air Jordan relic on eBay and donating the proceeds. He hopes to sell the shoes for around $2,000 and split the money up, sending some money to organizations like the ACLU in protest of President Trump.
"It's been super difficult to price to be honest—​that's part of the reason I kinda sat on them for so long," Nguyen-Long tells Sole Collector. "Every once in a while you'll see a pretty ratty pair go for a few hundred bucks, and then you'll see a pair that goes for like $4,000, and they all vary in condition."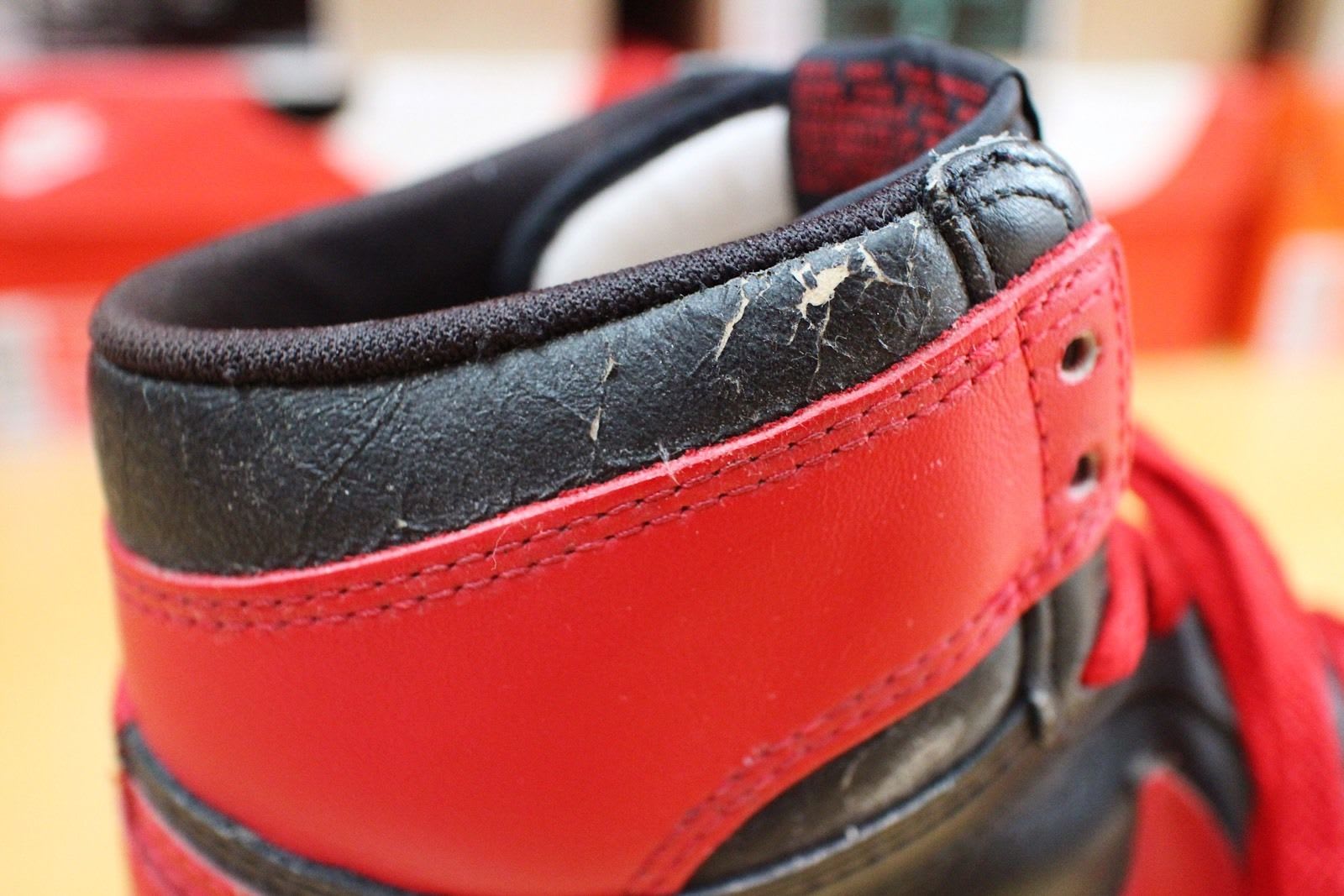 Nguyen-Long got the shoes from Roseann Yeagley, his mother's college roommate. He and his family visited Yeagley in Delaware in 2013 and the topic of Nike came up. In that conversation, Yeagley casually mentioned that she had a pair of sneakers she'd bought for her son when he was in high school still laying around decades after the purchase. A year later, she sent Nguyen-Long the shoes in the mail.
"A FedEx time capsule of basketball and sneaker history," is how he described the shoes in a Facebook post. "Outsole only slightly yellowed, soles barely scuffed, leather still supple, collar still soft, insoles still cushy...and wearable."
He's had the shoes in his possession ever since. He considered offering them to the Department of Nike Archive's or selling them, but never got around it. When news broke of President Trump's immigration ban, Nguyen-Long decided to use his "Banned" Jordans to do something about it.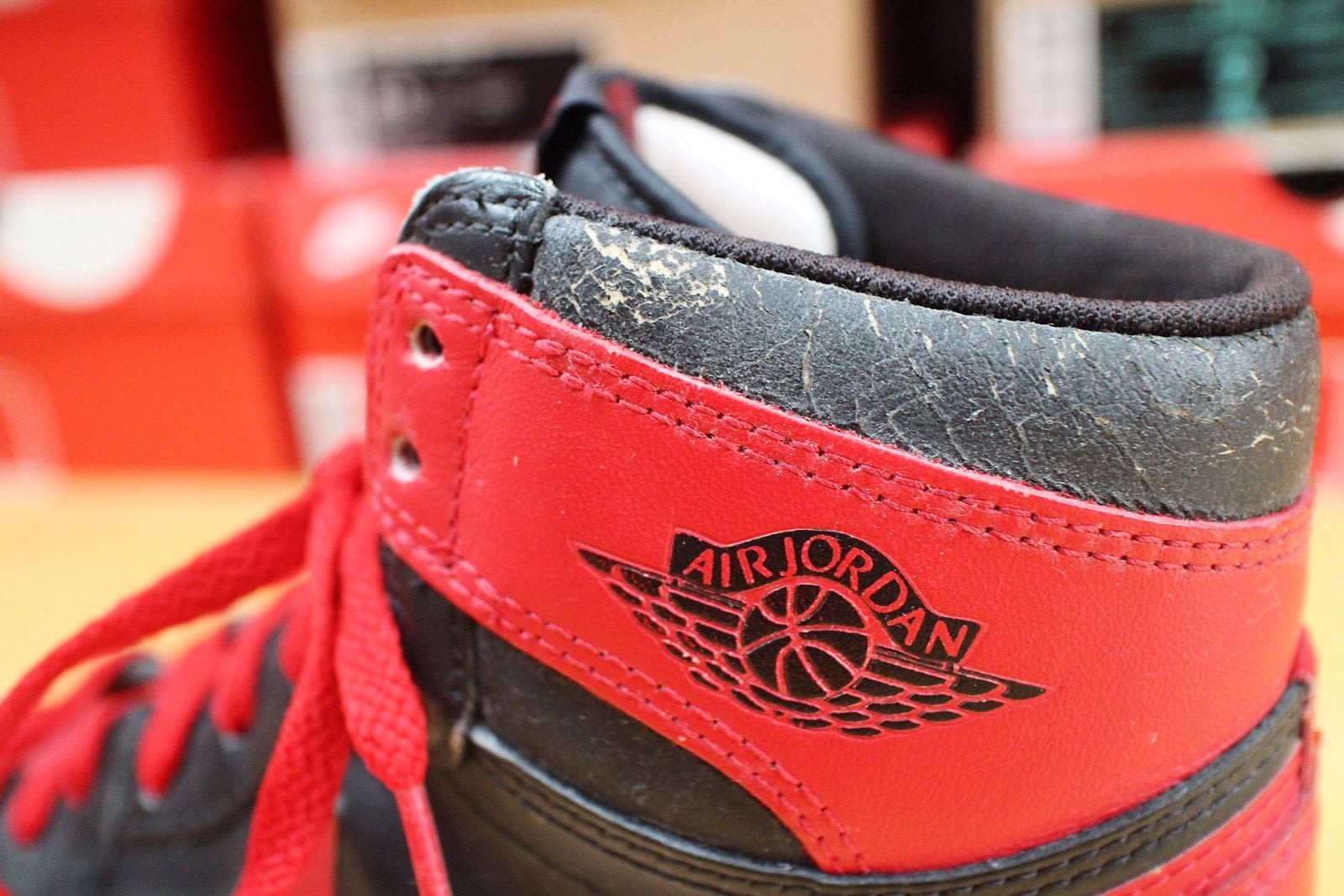 "Everybody is just very engaged with politics right now and everything that's going on in the country," ​Nguyen-Long says. "People are all clamoring to figure out a way to contribute or do something​."
​Nguyen-Long's mother is an immigrant, so the executive order resonated with him. He plans to split up the proceeds from the sale of the shoes: 55 percent to Yeagley, 15 percent to the ACLU, 15 percent to Misericordia University where his mother and Yeagley met, and 15 percent to Boat People SOS, a non-profit founded by his mother. He says he's received support for the charity auction from his old colleagues at Nike.
Trump's controversial moves in the short time that he's been president have blurred the lines between sportswear and politics. Much to the chagrin of the "stick to sneakers" crowd, brands and prominent figures in the scene have used their platforms to push back against the president. Nike, Adidas, and other sneaker brands came out against Trump's executive order on immigration, and Spike Lee recently posted a pair of custom Jordans as a protest act. Nguyen-Long approves of moves like that, but says there's more work to be done.
"I think brands are doing the right thing, but I think there's always room for more, right? Every business in America, no matter where it is—whether it's in the Rust Belt, or the middle of America, or in the coastal ​cities—has had immigrants, and immigrants to thank for part of their success."