The rollouts for Acronym's last couple Nike projects have been wrapped in secrecy, the social media accounts of both Nike and Acronym co-founder Errolson Hugh mostly remaining cryptic leading up the shoes' release. The irony of that plan for Acronym's latest—an extra-high NikeLab Air Force 1 Downtown released this week—is that images of the shoe have been circulating for years now. At a launch event at Nike's 21 Mercer store in New York City on Wednesday, Hugh called it the most leaked shoe in history.
According to Hugh, the shoe was finished in March, 2013, but the complicated design presented challenges for Nike's factories.
"There were some supply chain issues with the buckles," Hugh tells Sole Collector. "Like, the special ​force—it's a German, military-spec buckle, and there's only one supplier in the world that makes them, and it's actually quite difficult to order them so that took awhile. There was some manufacturing issues."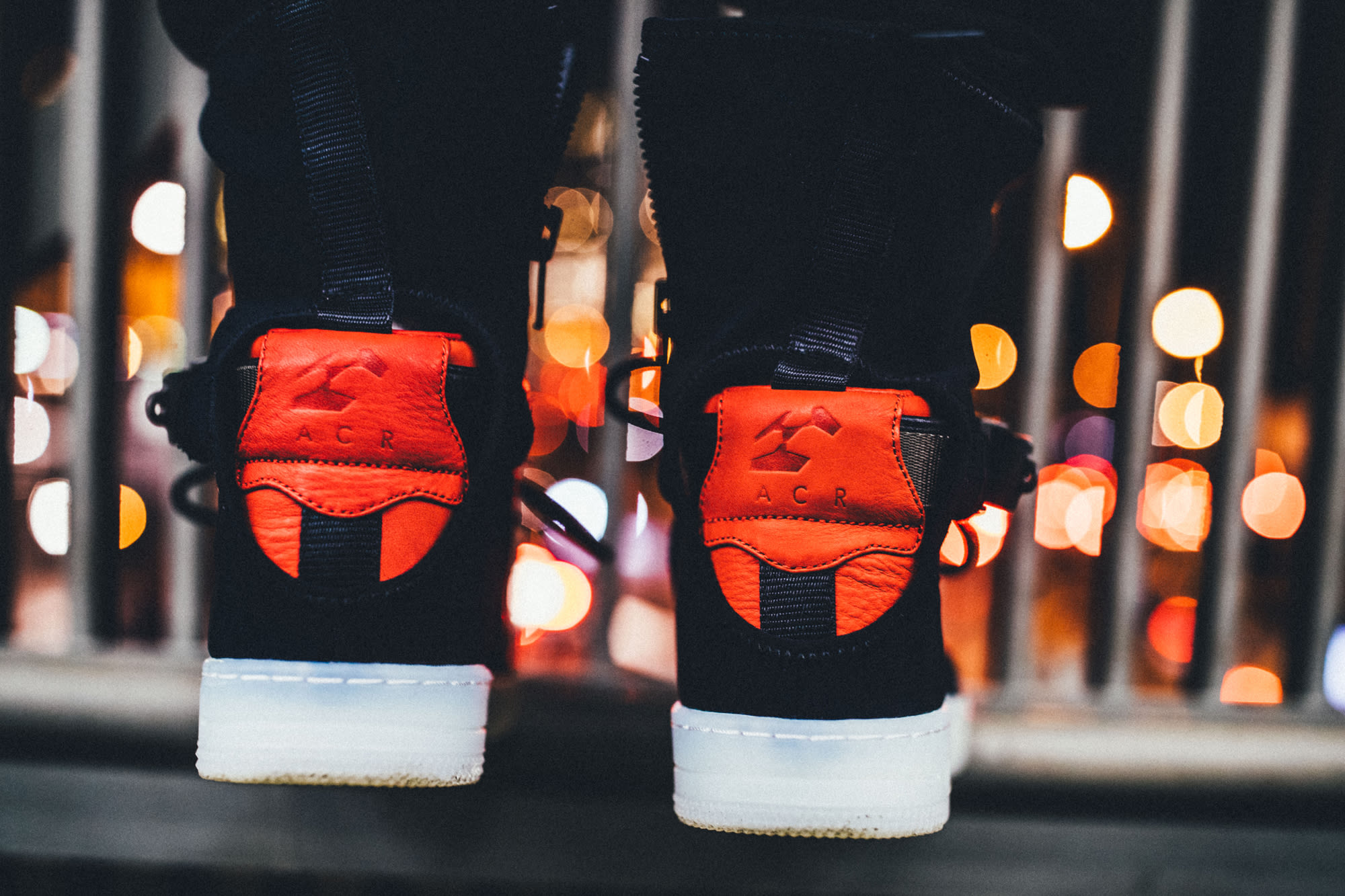 He says that everything that could have went wrong with the shoe did go wrong, including unfinished samples that didn't make it past quality control leaking. In 2015, the shoes surfaced for the first time over a year before their eventual release. NikeLab Senior Design Director of Footwear Nate Jobe speculates that the leak came from a Nike-contracted factory after workers realized who Hugh was and that the model was a big deal. He says these type of events spoil Nike's plans to create special moments around product.
"It is a blow, and I think the biggest blow is for the stuff we want to make exciting for the consumer, and try to surprise them with something," Jobe tells Sole Collector.
As upsetting as the leak may have been for the designers toiling over the project, it did create a kind of filter that allowed the shoes to make their way into the hands of true Acronym fans.
"The people who really wanted it went through it, made the effort, and got it," Hugh says. "So it ended up getting into the hands of the people who should have had it way before. It was almost like seeding by trial. If you made the effort, you could get it."