Ahead of the official retail launch of both models, the "First Game" Nike Air Zoom Generation Retro and "Out of Nowhere" LeBron 14 will be available through online marketplace StockX to raise money for charity.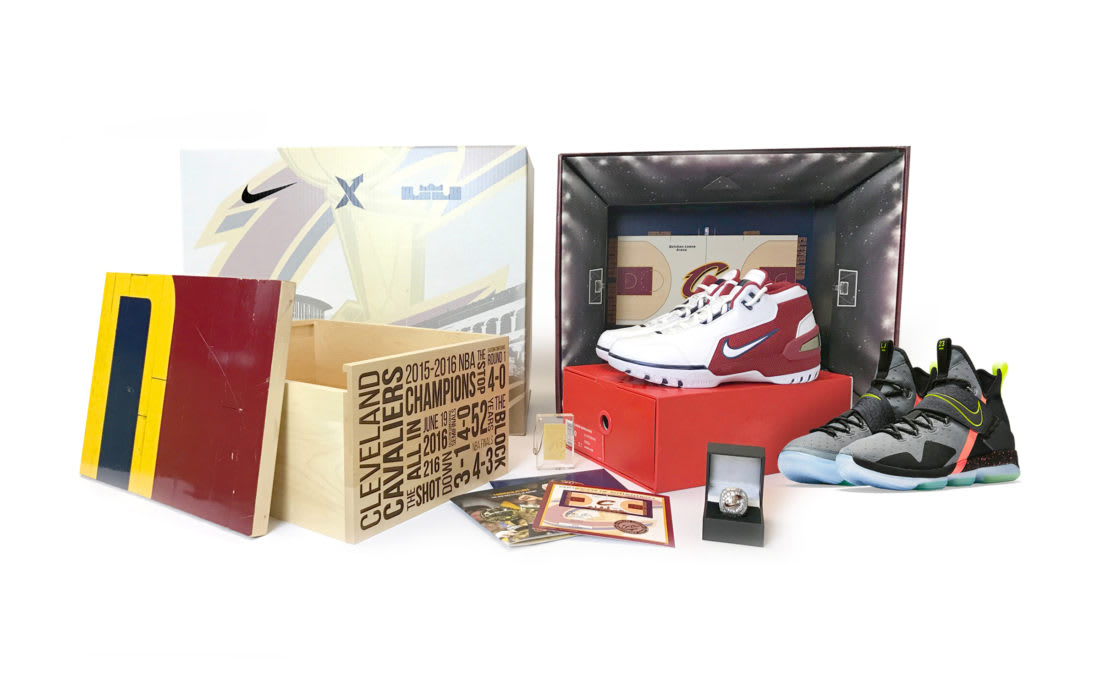 Dubbed the "Cavs Championship Court SPO," each shoe will be packaged with Cavs memorabilia for auctions running for the next week. The sets, limited to 23 pairs of each model, will include shoes, a sneaker box crafted with hardwood from the Cavs' championship season and a team-issued Cavs championship ring. Proceeds from sales will go to the Cavaliers Youth Foundation.
Beginning at 9 p.m. EST tonight and running until next Thursday, Jan. 19 at 9 p.m. EST, pre-bidding will be opened for potential buyers to set the market. The sets will be sold to the top bidders at closing, along with the option to immediately resell through StockX.
Head over to stockx.com for more information and to place your bids on these pieces of history.