The Air Jordan 11 is a sneaker with near limitless accolades. Michael Jordan wore it during the Chicago Bulls' historically dominant 1995-96 season when it earned a place in his second threepeat, appearing on-feet for Jordan while he secured his fourth championship. In modern times it is a marker of consistency, with now-annual holiday releases causing mayhem. It even had a part in a battle for intergalactic basketball supremacy during the 1996 movie Space Jam, in which Jordan wore a sleek black colorway. That moment was guided by Marlene Stewart, the film's costumer designer, who worked with Nike to get the footwear for Space Jam and designed the iconic Tune Squad jerseys.
"This was kind of a marriage made in heaven because everyone had the same goal. It's not like I'm asking Nike to do a pair of high heels," Stewart said in an interview with Sole Collector. "Many times you have a movie and sometimes the character doesn't match the product that you're trying to use. This was completely made-to-order. It couldn't have been a better situation."
The Space Jam sneakers remained the stuff of sneaker collector wish lists for many years. The pair never saw a retail release during the Jordan 11's original run, appearing only on the feet of Jordan himself for an Eastern Conference Semifinals game in 1995 and then for its big-screen moment in 1996. It wasn't until 2000 that the shoe was available to the public, with another retro following in 2009. Nike and Jordan brought the "Space Jam" Jordan 11 back once again in December, 2016, timing its reappearance with the 20th anniversary of Space Jam's theatrical release.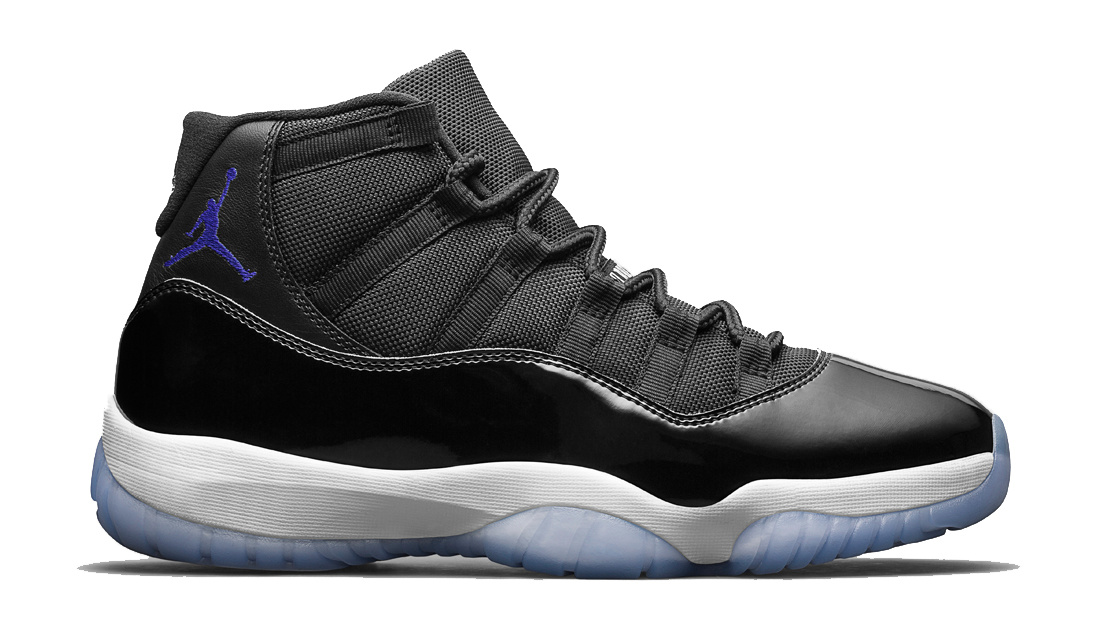 Each of the sneaker's releases have made headlines. The 2000 pair marked its unvaulting, an important moment in the then-burgeoning collector culture. 2009's return sparked retail madness and epic lines. And while 2016's was thankfully more civil, the demand was still palpable. When Stewart used the sneakers for Space Jam, Air Jordans were already huge, but the hype around them wasn't what it is today. Still, there were measures in place to keep the shoes secret and safe.
"Now, everything's barcoded, all the inventory. It's really easy to track with computers—everything is tracked. In those days it really wasn't. It was all hand-written notes about things and they just relied on your integrity to make sure everything was put back."
Stewart and her team also signed industry standard non-disclosure agreements ensuring that the details about the film, and the associated product, would be kept quiet until its proper rollout. This was especially important given the movie's Nike connection as the Air Jordan 11 hadn't released at retail yet. Stewart says her discussions with the sportswear brand began well before filming.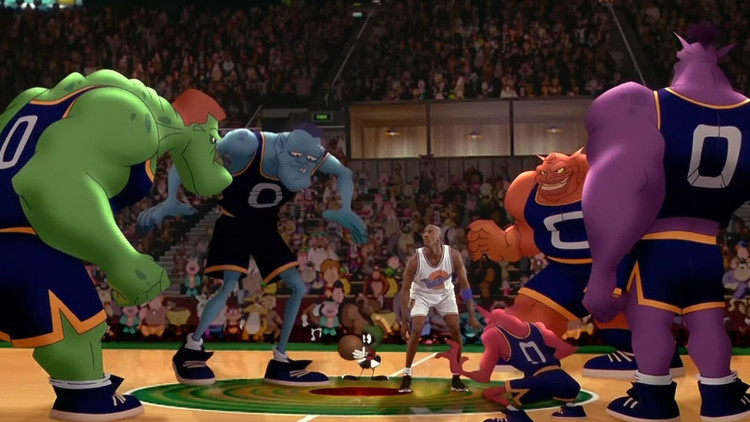 "What we did was, prior to this because they're in development for a long time, we coordinated everything with [Nike] and we worked it out with the director, what we needed to have for the movie," Stewart explained. "I think it was more like a collaboration: These are our needs, what's going to work for the movie? It's like having an additional design team."
She says she worked with Nike to procure upwards of 20 pairs of sneakers in Michael Jordan's size, along with 10 or 15 more for doubles and stuntmen. Stewart recalls with awe the size of NBA players' pants, which she says were as tall as her. In addition to outfitting athletes in the film, she was partly responsible for Bill Murray's sneakers, a pair of Air Jordan 2 Retros that stood out amongst the other, more modern designs.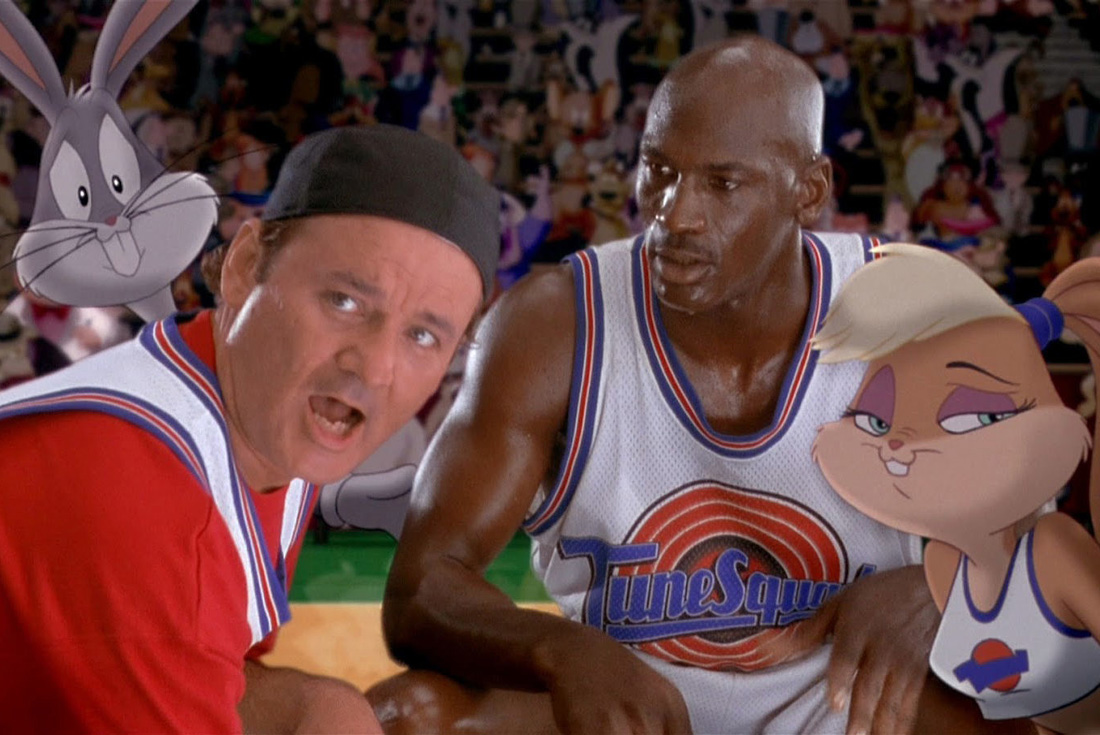 "You always want to talk to the actor about which way you want to go, so that was a collaboration between he and I. When you talk to actors, you always get a bit of an idea of what direction they want."
Stewart says that over the years she has been contacted plenty of times by Space Jam fans hoping to get their hands on memorabilia from the film. Their pursuits have been for naught though—all of the footwear and apparel she handled for the movie either went back to Warner Bros. or to Michael Jordan. But, upon hearing how much an original pair of "Space Jam" Air Jordan 11s could sell for these days, Stewart pondered the investment opportunity she missed out on.
"I wish I did have something but I don't, but I guess it's good that I don't have to feel uncomfortable about having something I shouldn't have," she said, laughing. "I wish I was gifted a pair, it was not in a swag bag. I wish I had found a pair of Air Jordans in my swag bag."