After a long, four-year battle in court, Michael Jordan has finally scored one of his biggest victories to date.
In a statement issued by Jordan today, the basketball legend claimed victory in his lengthy trademark dispute against Qiaodan, a China-based athletic apparel brand that had been producing knockoff versions of Air Jordan sneakers. Qioadan, a transliteration of the name "Jordan," was accused of misleading customers into believing that the brand was connected to Jordan. The brand's sneakers and apparel also feature a logo similar to Jordan's Jumpman.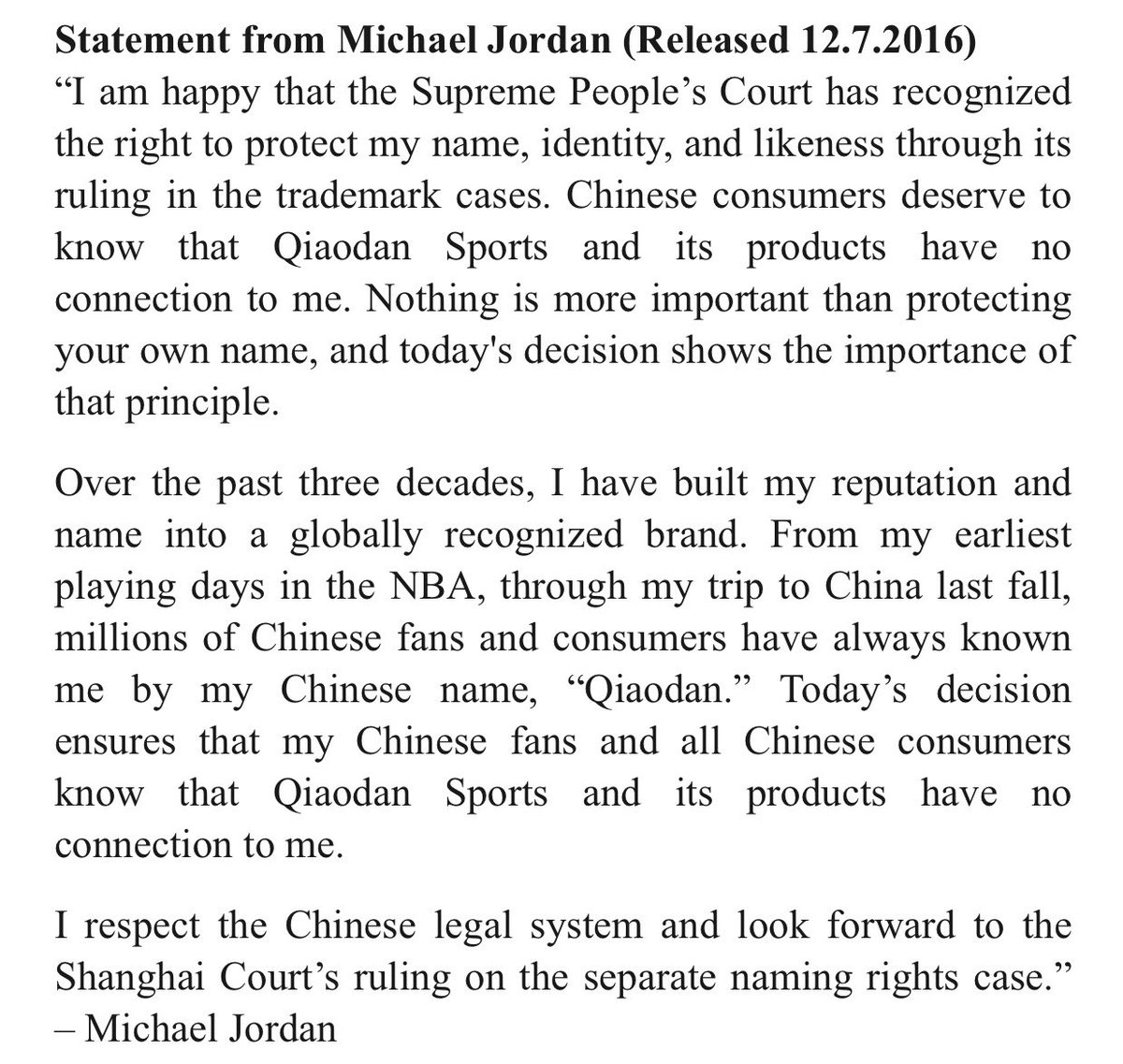 Chances to protect his image seemed bleak for Jordan when the lawsuit against Qiaodan was dismissed last summer. Businesses and individuals have often found it difficult to defend intellectual property rights in Chinese courts.
According to Jordan, a separate ruling on naming rights from the Shanghai Court is due soon.