As sneaker style has evolved over the last few decades, so has the NBA's policy on footwear. Once famous for banning sneakers, the league has opened up as easily the most freeing of the big three sports in terms of allowing colors, designs, and individuality. The NBA not only allows it now, but embraces it.
Each year, the NBA sets a number of special event days—usually around 10, based on the calendar—that allow players to break from traditional policy and celebrate events with colors that differ from their team's standard look. And even within the team color rules, the NBA has allowed generous expansion over the last decade, moving from requiring all players to wear one color as the majority color on a sneaker to a policy that allows team colors on sneakers in any proportion. 
Christopher Arena, the NBA's vice president of identity, outfitting and equipment, spoke with Sole Collector about the policy, the relationship between the NBA and footwear companies, all those special events, and even his personal ebb and flow of sneaker interest.
How did the policy form? Was it based solely on internal NBA decisions or on conversations with players and brands?
All of the above. I think there is this relationship between professional basketball—the NBA—and the footwear world based on popular culture trends and wearing basketball sneakers. When we were expanding our uniforms in such a way to create different categories it made sense for the footwear to hook up with that. It makes sense to give players the opportunity to showcase whatever that design is in a more robust way.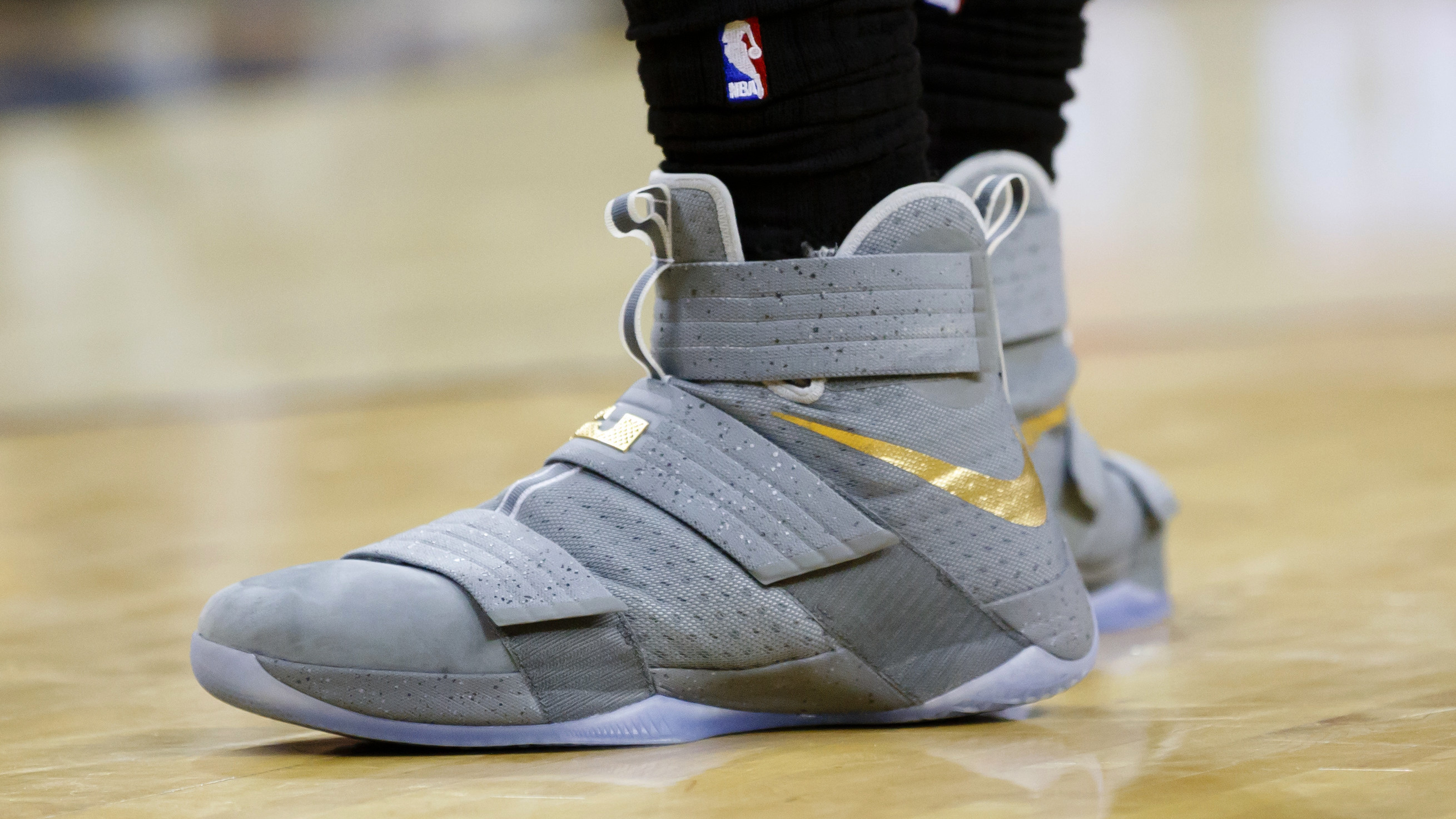 So, if we are celebrating Hoops for Troops and suggesting the teams wear a specific shooting shirt, or if it is MLK Day, Black History Month, or Christmas—there are so many platforms—and we are giving teams a shooting shirt or a uniform, there is a hook involved and giving them freedom to hook footwear to, that makes sense. And if the All Star Game is a showcase of the best of the game, let them wear different shoes there as a beacon to see the best. Having more of those beacons seems like a good idea.

Has the NBA expanded the number of special events?
No, we are pretty much business as normal. On the trophy-ring-banner night (opening night) we saw a lot of gold. For Halloween I assume there was some good stuff. We have Hoops for Troops, MLK, Christmas, the usual suspects.

How specific are you on the colors for each event?
One thing that is a subtle change, recently, is we were at first very specific with the colors for each platform, but now the color restriction is off. The NBA Finals is gold and the trophy-ring-banner night is gold, but the ones in between, players can do what they want to do. There is more freedom now. We let the footwear companies come up with their own inspiration and we encourage them to be as creative as they want within the guidelines (no lights, sharp edges, and shoes must match each other, etc.).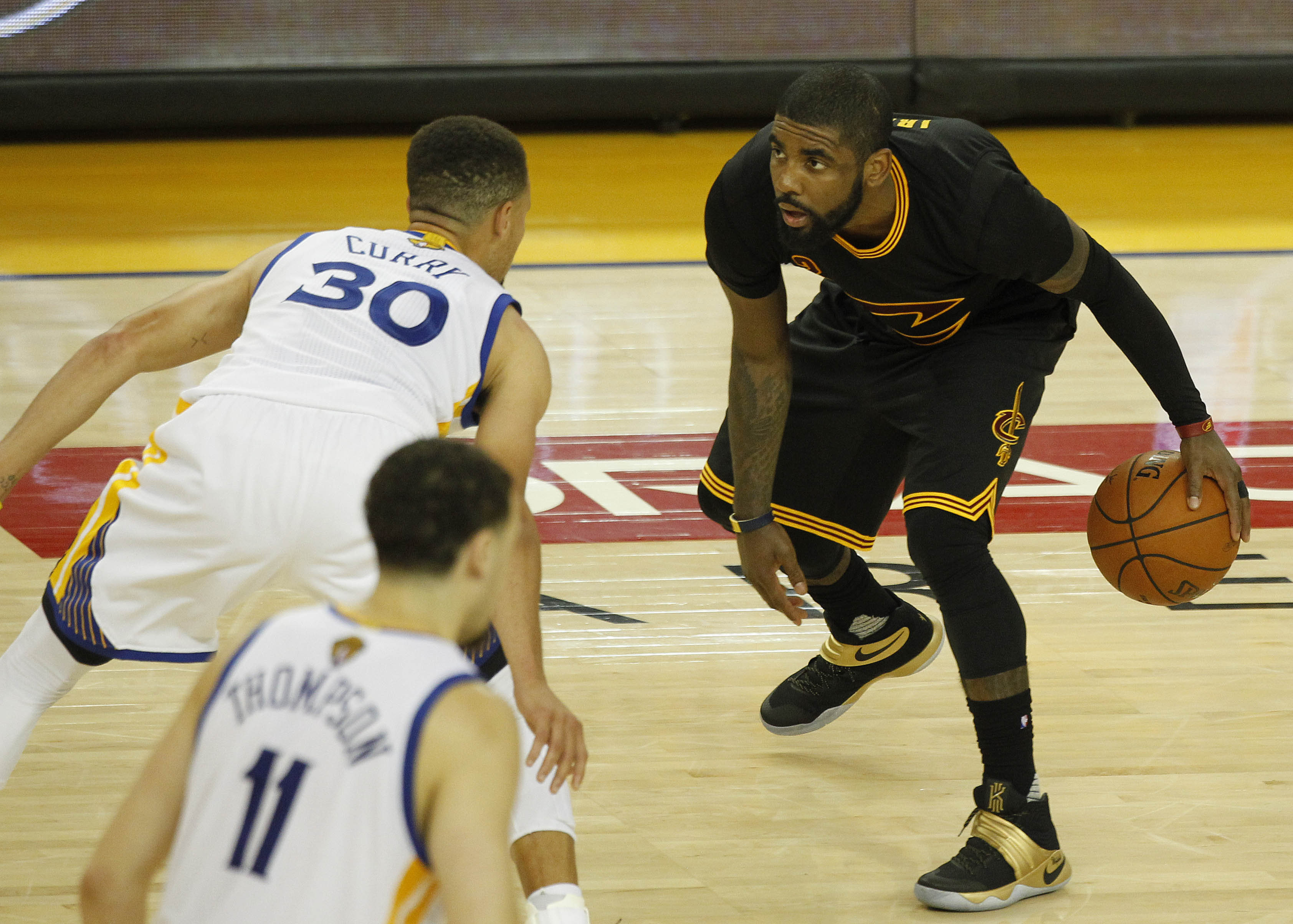 In terms of graphics and colors, there is more freedom. There is conventional wisdom that if it is Hoops for Troops it will be red, white, and blue and during Halloween it is pumpkin orange or zombie green, so some of these play out logically. But even with logic it doesn't mean they are confined.
What are the current non-event rules for color percentages?
There is no percentage; that is the beauty of it. Any percentage that matches the uniform. In the '80s we had a home and road uniform and then in the '90s we added the alternate. Now we have a stretch, pride, Christmas (uniforms) and so forth. If I am a team that has a lot of these different categories—let's use the Pelicans as an example. They are navy, red, and gold, but when they put on their Mardi Gras uniform they are now purple, yellow, and green. Their footwear can match that uniform.

For the handful of teams that have different colorations, they can turn the dial and explore. The Hardwood Classic is an example. The Raptors, normally red and black with a little gold on alternates, now have the Toronto Huskies (alternate) in royal blue. I think there are really cool uniforms that teams can hook with to give footwear companies more freedom and creativity. Players can wear any color within the uniform or identity.

If a Raptors player wanted to stick with a red shoe while wearing the royal blue uniform is that allowed?
We would say yes. It can match the team identity or the uniform they are wearing, but we would think every player would want to match the uniform.

Overall is everyone trying to be compliant?
Yes, and this is where I get to plug a group of people who don't get enough credit. We have 30 equipment managers that do the dirty work in this league. They are the unsung heroes in getting from city to city and they bring multiple sets of uniforms and multiple sets of shoes. I don't think people understand how hard the players work and how specific they are to what they wear. They want certain footwear with certain uniforms. As the equipment managers travel they are conscious of the parameters and stay within them. It is rare that something slips through the cracks.

We do have groups of people looking at a lot of different things in terms of being compliant, and in some cases if there is an issue, it might be a misunderstanding or an oversight.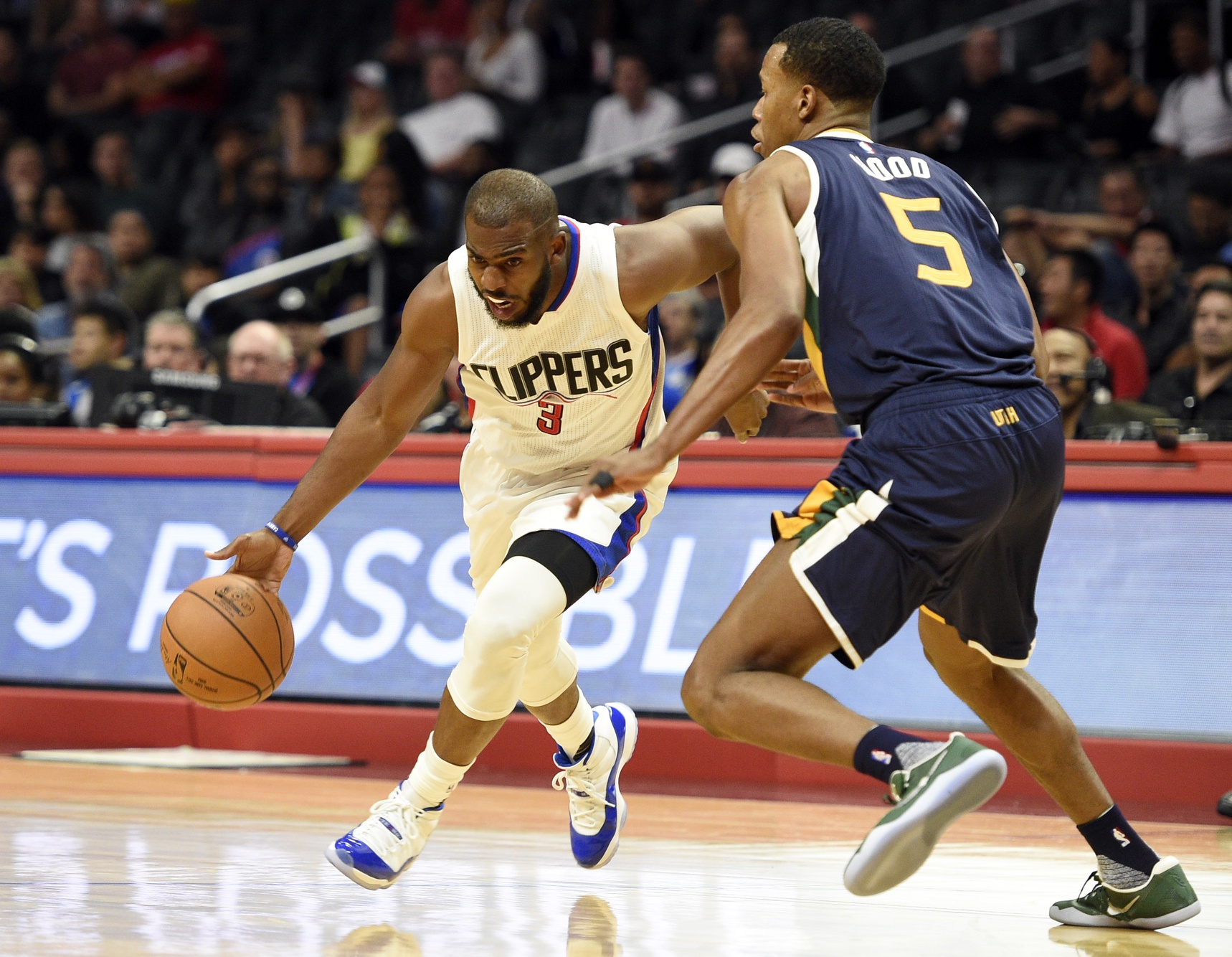 The policy says sneakers must be appropriate and designed primarily for basketball, how closely are you looking at materials?
There are two gates there. The first gate is the player. He is going to demand something that is high performing. Let's assume a footwear company gets past that gate, we have a great partnership with all the footwear companies and they are letting us know what they are planning. If they are going to make a shoe with jet propulsion and fire coming out the back they are going to show us that shoe and we are going to say that is not a good idea. Obviously that is hyperbole, but we don't want sharp edges, reflecting things, anything that compromises the game or the performance. We are the second gate.

What is the NBA working on right now in terms of the new apparel deal with Nike that starts next basketball season?
It wouldn't be fun if it told you, but I can say we are excited for the partnership.

Personally, how much do you watch what happens with sneakers in the NBA?
I have a 14-year-old and a 12-year-old, and I was very into it when I was that age. I had a lull and I am now back into it based on my family dynamics. I think there are levels with footwear obsession and I'm not at a typical 14-year-old level, but just below it.