Take a walk through the financial district of New York City during rush hour and you'll quickly notice the unofficial uniform of the finance bro: a suit and tie. While the look has been the standard for Wall Street investment bankers since the beginning of the stock market, there's one yuppie opting for something outside the traditional.
Meet Matthew Schaefer, longtime asset manager for a major investment bank and lifetime sneakerhead. A rarity among others that work on Wall St., Schaefer isn't afraid to dip into his personal collection for the morning commute.
"It's surprising how many people turn their heads when I walk in with a certain pair of shoes on," he said of his coworkers. "People will look down and like, 'Oh you're suited up,' but I'm wearing Linen Forces from the early 2000s or some random sneakers they've never seen."
Like many, his love for sneakers began in the '80s with the Air Jordan. But in contrast to many who make up the sneaker collecting populace today, Schaefer actually grew up watching Michael Jordan play basketball.
"My first pair of shoes ever were the black and cement Jordan 3s when I was 8," Schaefer recalled. "In my opinion, Nike had their heyday in the mid-to-late '90s. That's when I really began to gravitate towards sneakers."
His love for sneakers grew even deeper when he discovered Nike's Bespoke program, an exclusive (and expensive) process that allows for a deep level of customization on iconic models like the Air Force 1. Schaefer got into customizing his footwear in 2006 when Nike had one of its early iD studios in New York City.
"I did a pair of Air Max 97s and they turned out great—I really enjoyed the process," he said. From there he was hooked and tried his hand at a number of other silhouettes, mixing and matching different materials.
For Shaefer, collecting Bespoke sneakers was a way for him to express and make an identity for himself. This was a time before social media. He also started picking up game-worn player exclusives. Through sneakers, Shaefer was able to build friendships with like-minded collectors.
"Back then it was more about the players and more about the style of shoe and there really wasn't the hype around it," he said. "It felt like a really small, tight family when you found someone else that really had a passion for something that's as—not basic—but something as specific as just what shoes you're wearing."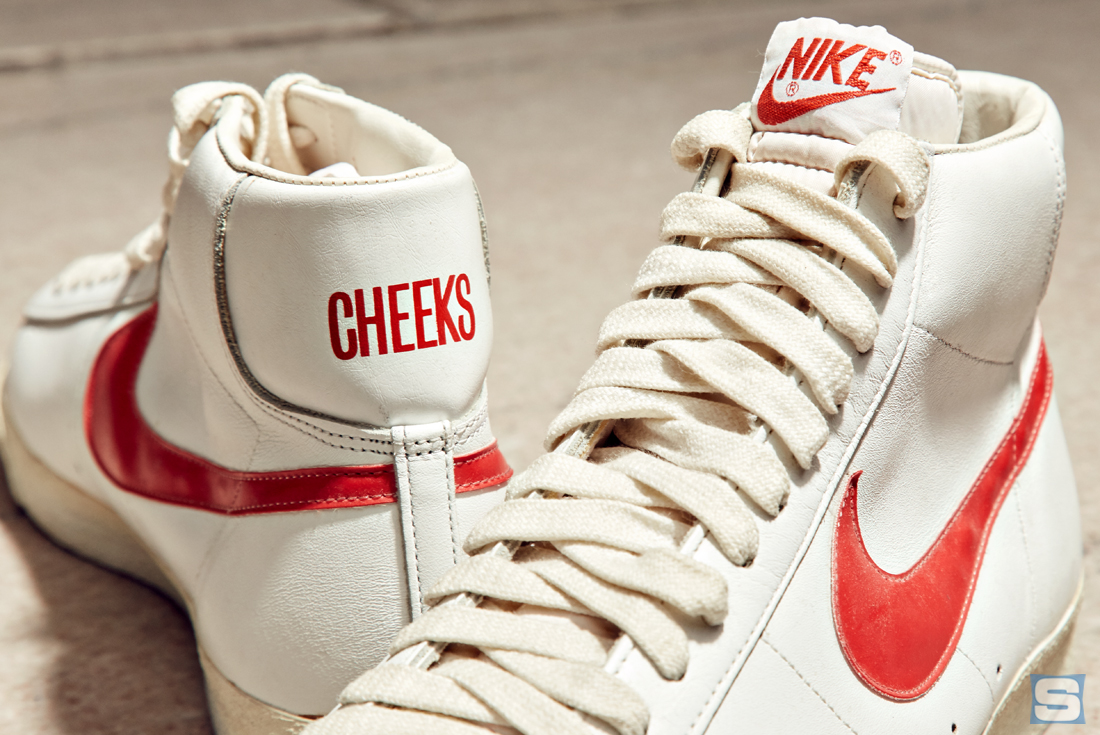 As an asset manager, Shaefer understands the volatility the stock market. He says that it's not that much different from the secondary market for sneakers.
"It's obviously supply and demand in a lot of capacities. I think hype builds a lot of things, so you see certain asset classes get really popular," he said, adding that conversely the value around certain sneakers can slow after hype dies down. "Markets are cyclical so at some point sneakers will come to this peak and it will begin to digress. You'll see shoes that used to go for thousands go back to normal, sustainable prices, and I think asset classes and markets are very similar."