Most think of Nike's Flyknit as a breathable summer style because of its lightweight and minimalist imprint. However, Nike Senior Design Director Dylan Raasch liked the idea of creating the unexpected and turned Flyknit into a waterproof barrier while overseeing the 2016 Nike Sneakerboot collection. 

"People will say, 'Wow, you can't do this,'" Raasch tells Sole Collector. "But we did it."

The first wave of this year's Sneakerboot collection launches Nov. 3, complete with the new Air Presto Mid Utility, Lunar Force 1 Flyknit Workboot, Lupinek Flyknit, and the never-before-seen women's only Roshe Two Hi Flyknit.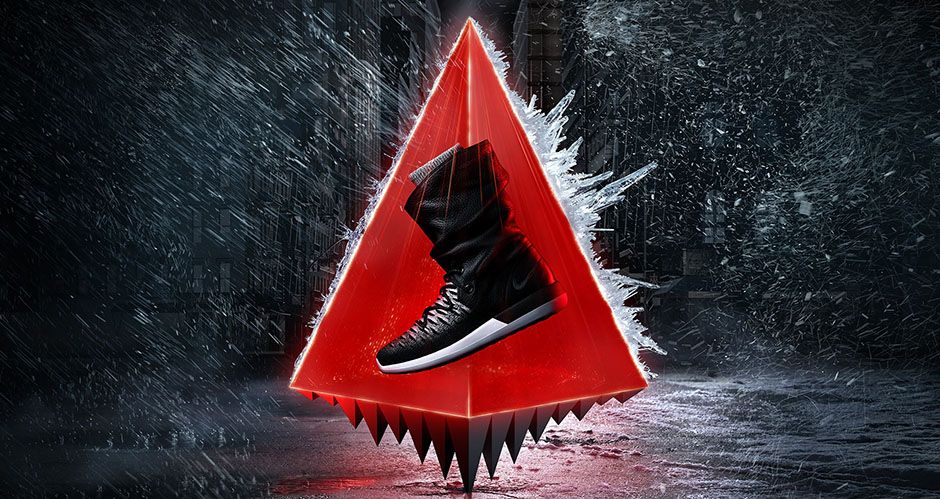 Using a new thermoplastic rubber built into the Flyknit yarn, Nike was able to make the material waterproof. "I think we will go a bit deeper into teaching the consumer that this can be used for the winter months," Raasch says. "It is going to be the aesthetic help to tell the story. It is an aggressive play."

With three of the four initial Sneakerboot offerings designed in Flyknit, Raasch calls the Lupinek the most exaggerated of all, using a prominent heel counter and enlarged toe piece to show the aggressiveness of the boot-like design. The Lupinek made its debut in last season's NikeLab ACG collection.

Raasch has had a hand in every Sneakerboot collection for the last four years and has used consumer research paired with the latest technology to find the proper mix of models. This year's new additions include the Presto and the women's Roshe 2 Hi, a completely new take on the model with a "fashion-leaning aesthetic" using the exaggerated collar, leather cuffs and internal Flyknit. Raasch was the designer of the original Nike Roshe.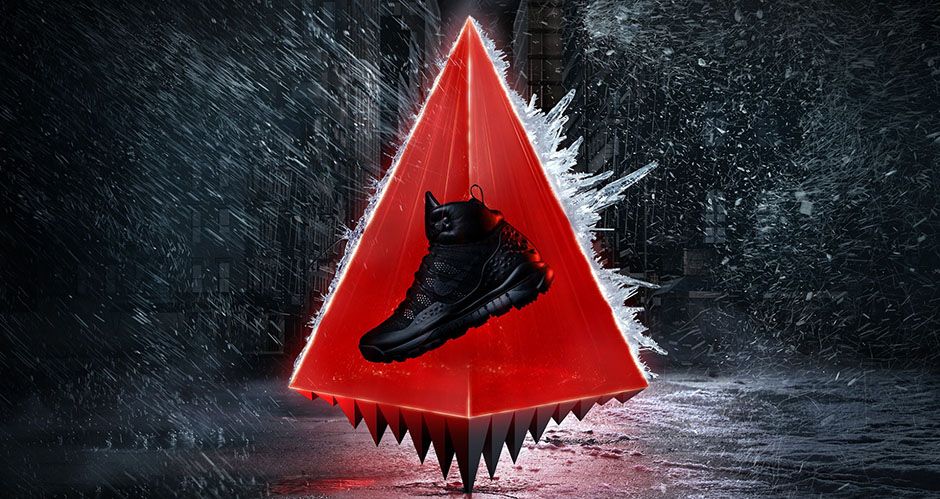 "It is something that is part of our heritage, but something less known," Raasch says. "It shows the ability to push a little further. It is not an icon where you have to tread lightly. I think when you work with an Air Force 1 or an (Air Max) 90, you don't have as much liberty."

Along with the TPU-infused Flyknit, the Sneakerboot collection includes reflectivity for visibility in the darker months. The Lupinek has that reflectivity integrated into the yarn, where the other models show it off on accent pieces.

Each model received an update on its overall aesthetic, whether upping it to a mid or high, and redesigning the outsole for "aggressive traction." Raasch says the recent release of the Acronym x Nike Lab Air Presto Mid further solidifies the power of the Air Presto as a mid, and shows off the change most prevalently.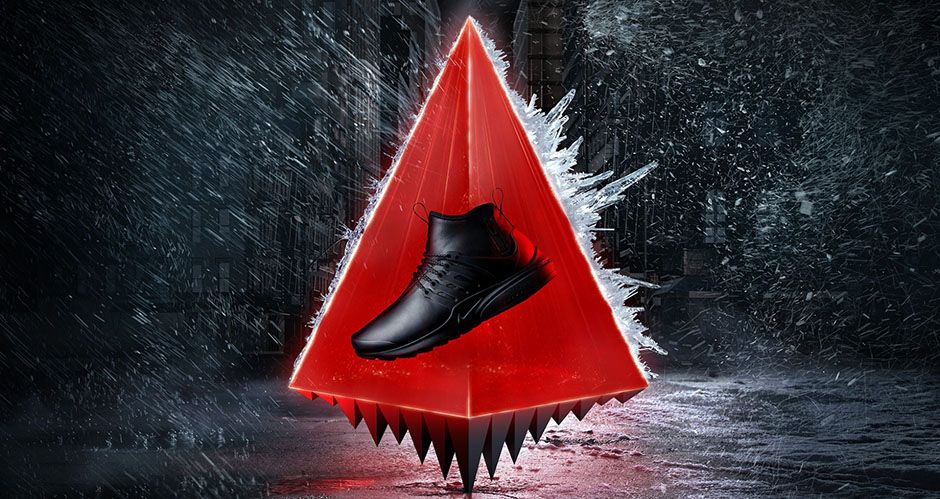 To match the cold weather, the initial release offers all-black looks for the first four models, but as the season wears on expect to see the Roshe 2 Hi appear in burgundy and tan and the other three in a shade of green. Throughout late November and into December, Nike will release more from the collection, including one Raasch remains especially excited about—the Talaria boot.

"In terms of this collection, it is not so much the small details," he says, "But the cool stories such as the Presto and the Talaria."