Things got interesting when Under Armour shared lookbook-style shots of its Pursuit Collection on Instagram earlier today.
A quick check of the footwear revealed a new silhouette that favors Kanye West's adidas Yeezy 350 Boost. Followers immediately pointed out the similarity in the comments: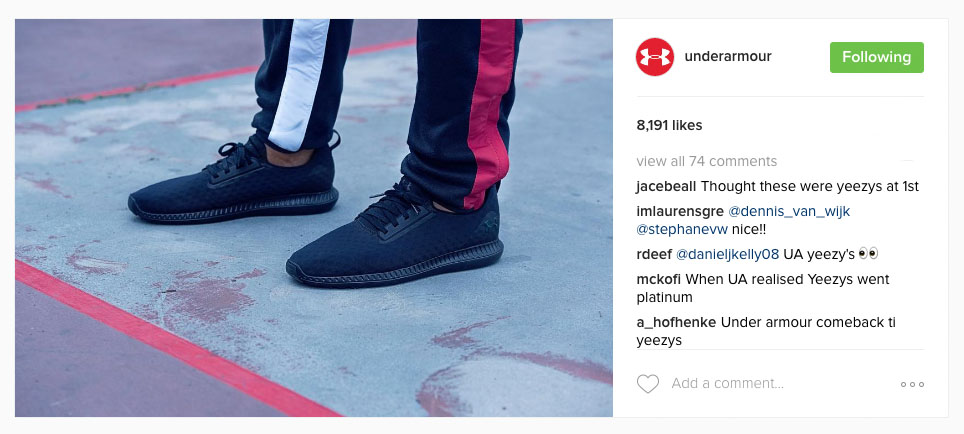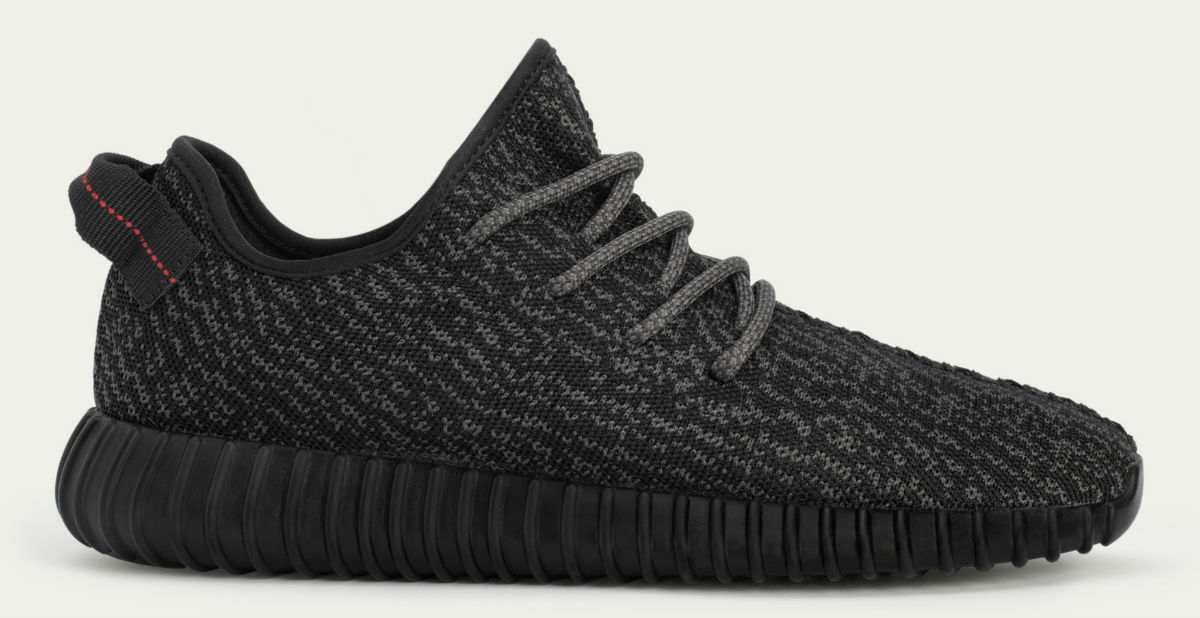 Sleek, sock-fit casual runners didn't begin with the Yeezy Boost, but the ribbed tooling makes the comparison hard to overlook. Under Armour calls this shoe the Moda Run and says it's "Coming Soon."
Beyond the observation, saying much more about Under Armour's intentions here would probably be hypocritical, considering the Yeezy 350 got a lot of its juice from Nike's Roshe Run.