The adidas Yeezy Boost line isn't made for playing basketball, but that hasn't stopped NBA players from lacing up the sneakers for games here and there. Adidas endorser Joel Embiid doesn't approve, having discovered the hard way how unsuitable they are for that sort of activity.
The 76ers center wore a pair of the adidas Yeezy 350 Boost to a Sixers Beach Bash event over the weekend and posted on Instagram afterward showing that the sneaker's upper actually separated from the sole while he was wearing them. "Bruh don't play ball in Yeezys," Embiid wrote on the photo.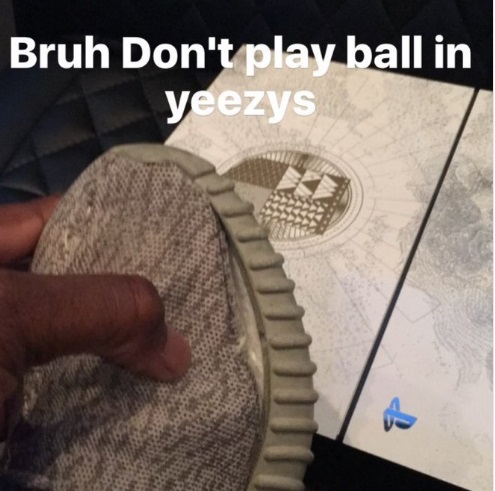 Another clip posted shows Embiid in the sneakers during the event.
The good news for ballers like Embiid is that adidas is reportedly planning to debut more basketball-specific Yeezy sneakers as soon as 2017, so he should have a better on-court option come next year. Ironically, Embiid's not had any chance to bring out Yeezys in the league just yet as he's never actually played an NBA game.
Embiid signed with adidas in 2014, announcing his deal on Twitter with the below.
It's official #ThreeStripes for this guy. Excited to join the @adidasHoops fam! pic.twitter.com/abUjQowkUM

— Joel Embiid (@JoelEmbiid) July 16, 2014