It appears that the one-off sneakers stolen from Fat Joe at an airport have surfaced online. A screenshot captured by Twitter user @_PO2345 shows a posting on popular sneaker reselling Facebook group NDSBG Marketplace where someone is holding the shoe and asking for a price check. As only one pair of these was made, it's unlikely that the sneakers didn't come from Fat Joe's collection.
What's more, a look at the Facebook profile of the user that posted the shoe reveals that he lives in Las Vegas. Fat Joe had the shoes stolen from him at a Las Vegas airport. Commenters on the Facebook photo were quick to point out that Fat Joe had the same shoes stolen from him.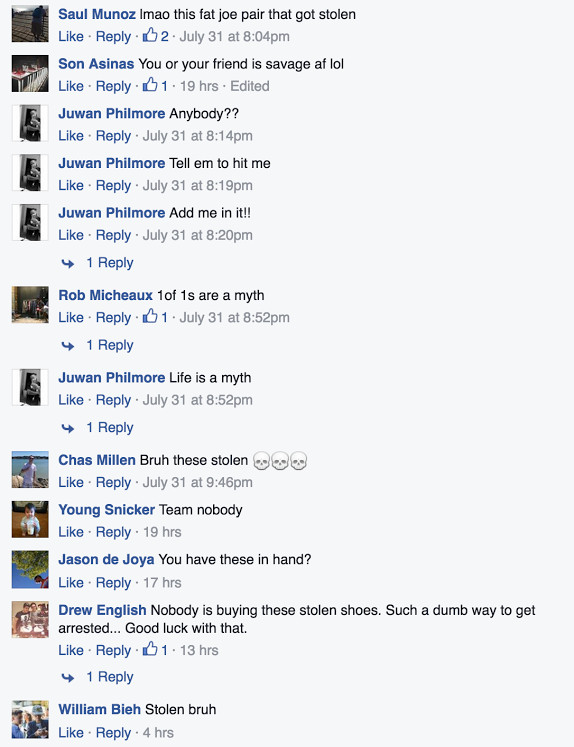 The shoe stolen was a special version of the "Confetti" Jordan 8 featuring Joe's likeness and "Terror Squad" logo.