I don't run in Nike shoes. I've been advised against it by my peers that are runners. These individuals do three-plus miles a day, so I take their word for it. But I do train and go short distances in Nikes. They're also my go-to for everyday activity. My perception of Nike sneakers has stepped away from a performance aspect and moved more towards lifestyle. 
But upon seeing the Nike LunarEpic Flyknit, I thought to myself that these shoes were something that I needed to try myself. I signed up for a 3.5 mile Nike Run to use as an opportunity to test them out.
In the couple days leading up to the run, I worked out in them at the gym to get familiar with them. I won't bore you with details of my workout routine, but I can say that they aren't the greatest for general weightlifting.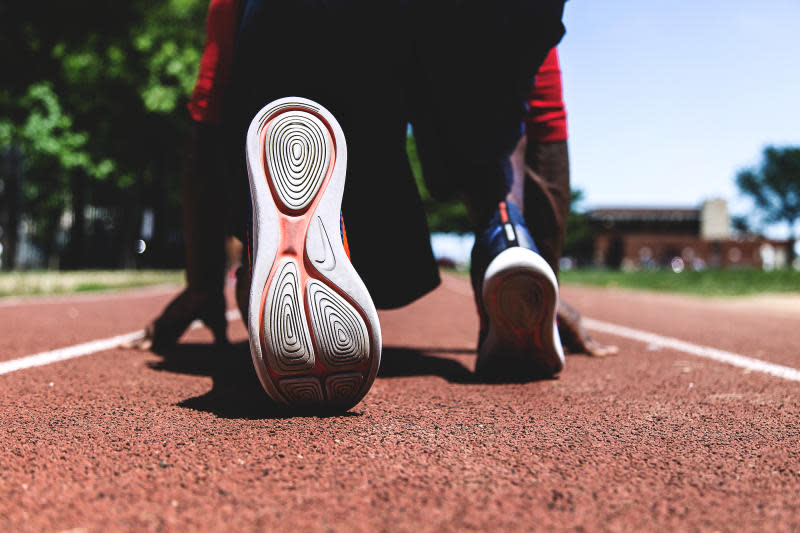 When it came to dynamic, plyometric lower body exercises though, I found myself very fond of the support of the midsole. For someone that has flat feet this is huge—pressure points on my feet can cripple a workout if the impact is too strenuous. Hard landings became soft and absorbed thanks to the piston-like segmentation of the shoe's Lunarlon sole. This dual-density system, created with laser-cut siping, allows for increased flexibility while still offering maximum protection.
When the day of the Nike Run Club finally came, I contemplated whether not I actually wanted to do it. I don't run for distance regularly, so I was reluctant to lace up and go through with the task.
Initially, I thought I'd drop off and fall in the middle of the running group. But stoplight after stoplight, the pace became determined by the street signals. As the run progressed we arrived in the heart of downtown Chicago. We'd trekked the concrete jungle, passing everything from construction sites to broken sidewalks.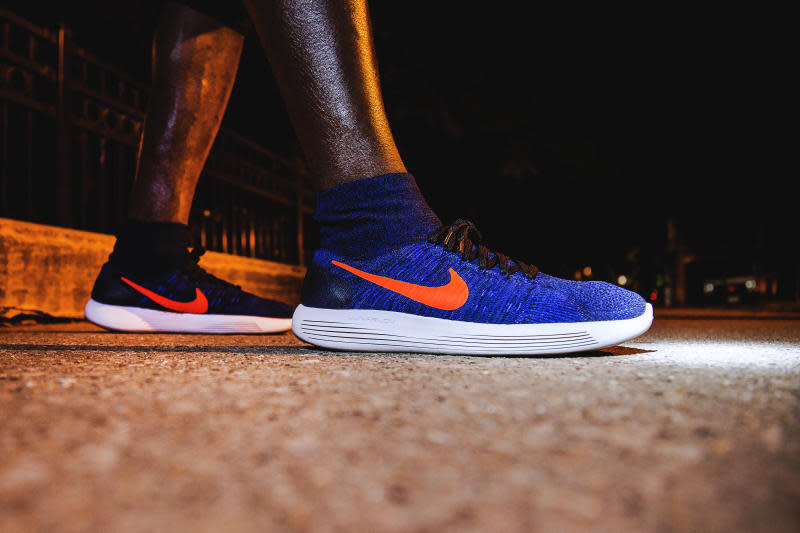 As for how the sneaker performed on the run, I still felt the typical toe cramps and forefoot pain (metatarsalgia). But on the bright side, heel pressure was nonexistent. The midsole is thicker, but naturally collapsed when my foot hit the ground, and propelled my foot from heel to toe naturally. The cushioning system allowed me to run to the point where I didn't even notice the 3.5 miles was over. 
The upper had great mobility—even with its sock-like collar—which allowed my feet to move freely. It's comprised of a single piece of Flyknit with multiple densities. This enables targeted areas of flexibility where most needed, with additional support coming from Flywire strands and a reinforced heel counter.
Overall, I liked the Nike LunarEpics for almost anything. For daily tasks they are stylistically up to par with other casual runners, but if I randomly had to jump in a 5K these would be perfect. Not many shoes can bridge that gap.