"Skip retail and straight to outlets."
"They are not even trying anymore."
"No creativity again. Pass. Thanks JB for saving me money."
"Why do these look like some shit you'd see on fake files?"
"I'd rather get those Easy Spirit Curry 2 Lows…in white! Before this trash."
Sneakerheads can be a finicky bunch, and rarely pass up the chance to roast a new model the first chance they get—especially when that opportunity comes via an unauthorized leaked image. And 2016 has presented a special opportunity. Thanks to the delay and rush job that was the Air Jordan 30, we actually get two chances (in only six months) to complain that the latest Air Jordan model sucks.
As evidenced by the quotes above, our readers wasted no time following the leak of the Air Jordan 31 to deliver commentary on just how much they don't like another new model. To that criticism I'd also add that the dual logos on the side of the shoe gives it a little too much of that over-branded NASCAR vibe.
At this point in time, being disappointed in the new Air Jordan is something I've come to expect. I assume it will look bad, and I truly don't care. There's not a single modern Air Jordan you'd catch me wearing with anything other than hoop shorts. Still, I'm more excited than ever for the 31 to be unveiled and launched.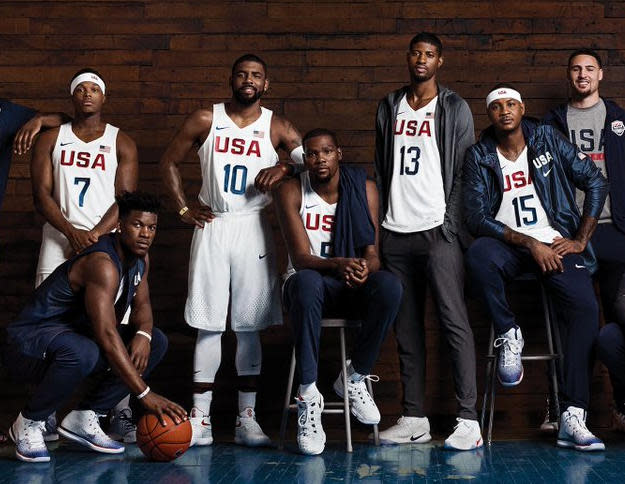 Why this contradiction? It's simple. Dating back to the Air Jordan 2010, I've found each new Air Jordan model to be among the best, if not the best, playing sneakers of the year. More than any other line, the Air Jordan actually is still about performance. We hear it each season from every brand, but too often what we get is some new visual technology that may look cool but hinders the very thing it's supposed to enable: playing basketball.
Let's look back to 2013 for prime examples on both ends of the spectrum. Jordan Brand launched one of the most unwearable street sneakers in the history of the line that winter. But while the Air Jordan 28 could have easily passed as a scuba boot, its Flight Plate technology–a simple but effective update on Zoom Air–set the new standard for modern basketball cushioning. Later that year, Nike Basketball dropped the visually stunning LeBron 11. It featured an update take on Foamposite–a material that looked amazing, but was never very good for basketball in the first place–and was very publicly shunned by James, who often changed out of the shoe mid-game. James rarely wore that sneaker in games that year.
Those may be extreme examples that came in convenient succession, but they perfectly showcase the point. Attractive shoes don't necessarily play well, and an ugly shoe don't necessarily play bad. And when we're talking about basketball shoes, I'm a lot more excited for a line that's developed a track record for stellar performance, regardless of how they look with a pair of jeans. A single shoe doesn't need to be all things to all people. I'm perfectly happy keeping a pair of Prestos by the door and a pair of Jordans in my gym bag.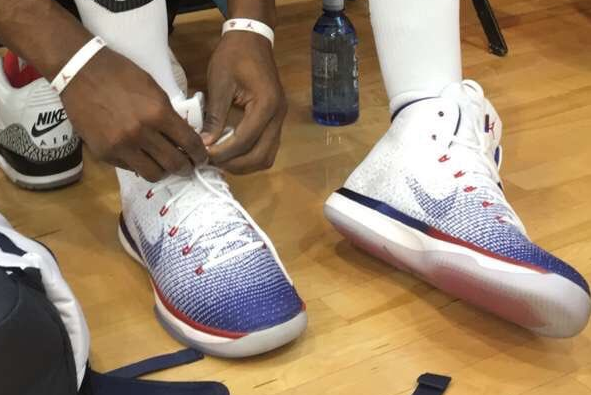 If you want a stylish Air Jordan, retros release nearly every weekend. The reason so many of the classic models in the Air Jordan line mean something today is because of the moments they helped created on court. You can argue that back then, the shoes both performed and looked good. But contextually, that's just not an apples-to-apples comparison. Had materials and manufacturing been as far along then as they are now, I'd argue that whatever shoe happened to be on MJ's feet for the Dunk Contest, Flu Game, or Last Shot, would be just as popular today as the AJ 3, 12, or 14.
We'll see the official launch of the Air Jordan 31 later today with a complete breakdown of the technology and more flattering imagery. Maybe they'll look a little better. New colorways will assuredly come along, and there's bound to be one that complements and/or hides the design better than others. But it doesn't really matter. I'll buy the first pair I can find in my size and take them directly to the court.