He's the man behind some of Nike's most memorable sneakers as of late. Before becoming the brand's senior design director for football (soccer) Nathan VanHook, was cutting his teeth creating sneakers for Nike Sportswear (he worked on the Air Yeezy 2) and Nike Training (he designed the Hypercross). Now, the designer is using everything he's learned working on those two categories to influence what Nike is putting out on the pitch.
His latest feat, the NJR x Jordan Hypervenom football collection, is a first for Nike's soccer division on several levels. It marks the first time the department has collaborated with another department within Nike. It's also going to be the first time a Jumpman logo will be seen on the pitch when headlining footballer Neymar Jr. puts the shoes to work this summer.
This collection is really a win for both brands. Nike laid out plans to double Jordan's business to $4.5 billion by 2020. Limited products like the Neymar x Jordan will be a drop in the bucket with respect to that figure, but will open the door for the Jumpman outside of basketball.
Neymar's clout in his home country of Brazil—host to this year's summer Olympics and a market that Nike's very eager to up its presence in—will add to Jordan Brand's global reach when the player wears the boots as a member of Brazil's national football team in August.
There's also the lifestyle aspect of the collection, which includes a pair of Jordan 5 Retro Lows—a play that VanHook is very adept at, having designed marvels for Nike like the Free Orbit 2 and the Footscape Magista.
Here, VanHook breaks down everything you need to know about what this new collection means.
Why was Jordan Brand the partner you wanted to link up with?
Nathan VanHook: This project started in late 2014 and it's been really amazing because the whole process has been super organic. Neymar is a massive fan of Jordan and every time we'd meet him, he'd always be wearing Jordan caps.
I kind of started the whole concept of taking Neymar and collaborating with something he loves—Jordan Brand. Jordan's essence is having all of these amazing runs, winning all of these championships, and becoming the greatest athlete of all time. As any athlete, that's what you aspire to.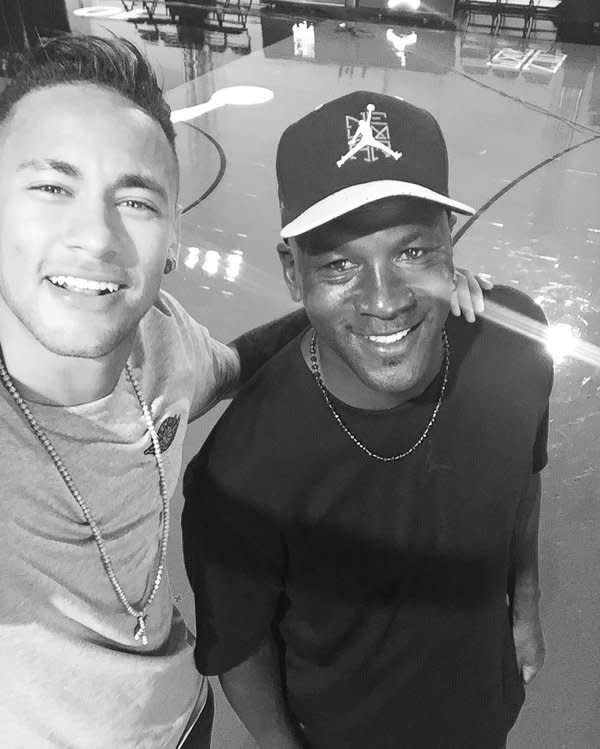 What are the similarities between Neymar's brand and Jordan's?
Look at all the stuff Neymar has done at the age of 24. At such a young age, it is incredible. What he does on the pitch is very similar to what MJ was doing when he was coming up, doing these jaw-dropping movements that you never saw in basketball. Both are creative geniuses and deadly finishers that can raise up and score and perform at the highest level.
The project is really amazing because it takes Nike Football [soccer] to a new place and Jordan Brand to a new place. It's a great mash-up of looking at the history of Jordan and bringing attention to high performance product for on pitch as well.
Before you were working on football, you were working on sportswear and men's training sneakers. How are the design challenges here different from other categories you've worked on?
At Nike Sportswear, you want to create comfort and innovation for everyone's daily life, but also have this style factor. Working on men's training, it's about helping athletes like Ashton Eaton get to their goals. Football is great because the challenge is creating product for a player that plays the game with their boots. It's the only sport where you're using your footwear to actually play the game.
Footballers also have an audacity to their style. They want to be seen. They want to have this confidence on pitch. No other sport will you see all 12 players roll out in bright pink boots. There's a great intersection where you have the most high performance innovative product, but also this high level of style coming together.
How important is the street appeal of these products to you when you design?
Innovation has to come first. Our boots have to perform at the highest levels and then we want to continue to shock people with these moments where style and innovation come together, like our Mercurial that just launched with a camo edition of them and a "What the Merc" concept.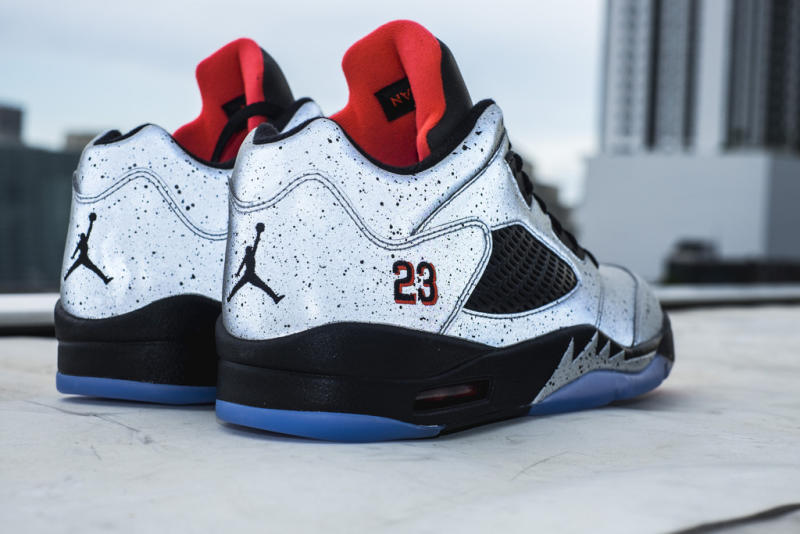 Would more lifestyle inspired soccer shoes help the game's popularity in the States?
Football is a global game. It's the most popular sport in the world. The whole idea behind this project was doing something special for the athletes. From Jordan the athlete to Neymar the athlete, we wanted to take it to a new place and do something special for Neymar based on things that he's really into.
So this was a first for Nike Football. What's the next "first"?
That's what's great about Nike is that we're always innovating and there's technology everywhere. We really like to take the best of what's going on in the company, such as Flyknit, and how we're going to recontextualize it and make sure it's the best performing thing for Nike Football.
Do you have a wish list of collabs you'd like to do next?
Not really. I think just seeing this and the power of what this has done, we're excited about seing Neymar wearing it on pitch this summer.