As a Jordan Brand endorser and a man with his own Air Jordan sneakers, Drake can't really be seen in public wearing the logos of competing brands. So, what's the man to do when he wants to wear an adidas soccer jersey without looking like he's promoting the brand? Apparently, Photoshop is the answer.
On Wednesday, Drake posted the above image of himself in the adidas-made away kit for Italian football club Juventus. But, as pointed out by adidas fan page Show Me Your Stripes, the adidas logo hit on the chest is conspicuously missing.
There's even another photo that Drake posted, seen below,  where the adidas logo in question is just barely recognizable, seemingly obscured on purpose. The brand's three stripes across the shoulders are visible in both photos.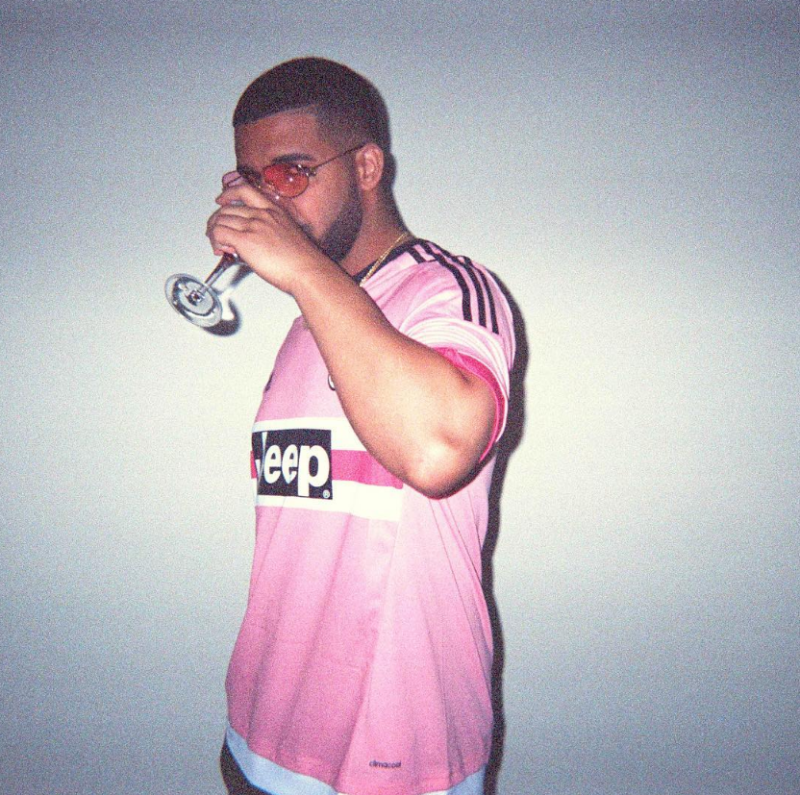 As silly as it is to discuss the minutiae of Drake's wardrobe choices, this is a pretty funny moment following Puma endorser Meek Mill's blurring out of his Jordans on Instagram in 2015.
Below is a frontal view of the jersey from adidas' website, logo on the chest and all.