The Air Jordan 11 will get bold with its material selection this year on an upcoming velvet version of the cherished shoe.
The first word of the shoe comes from @baltsneakershow, who mentioned today that it will release alongside a similar Jordan 1.
Heirness Pack will be a Jordan 11 hi & Jordan 1. Both will be made of all velvet. Youth sizing up to size 9.5.

— Dino Hatfield (@BALTsneakerShow) April 29, 2016
Corroborating his claim is the image of the below Jordan 1, which fits the description. Note that these will come in GG sizing that extends up to 9.5.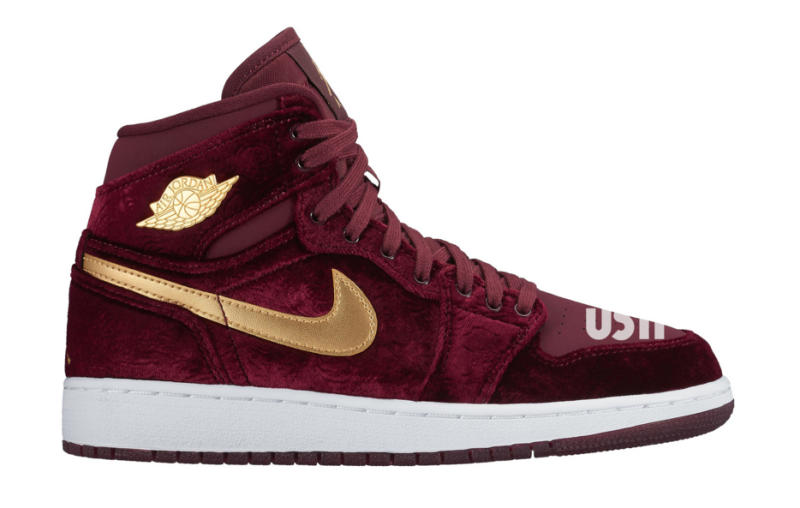 News broke in February of a girls-only Jordan 11 release for December, and it's possible the pair described in the above tweet is that shoe. What's more, there's style info floating around that appears to match with the description of the Jordan 11 in question.
Note that there are no images of the velvet Jordan 11 available yet.