If there's one complaint most commonly leveled against Under Armour it's that the brand doesn't have enough of an imprint on the street level, with its sneakers so far inhabiting a pure performance realm. The brand is hoping there's one thing that can change all that—the Under Armour Speedform Slingshot, its first knit shoe that's part runner and part sportswear silo.
The sneaker is the result of a two-year development period, according to Peter Ruppe, Under Armour's Senior Vice President of Footwear. The design team drew from the brand's deep knowledge of thread manufacturing that comes from its history in apparel for this project. This is new territory for Under Armour, so there were complications with manufacturing along the way.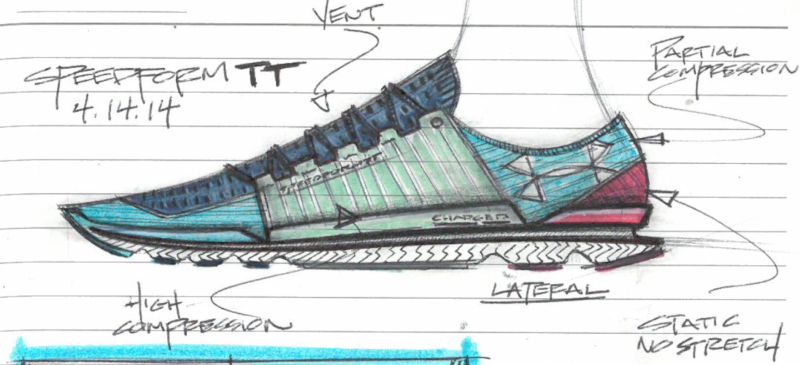 "The challenge was to essentially get a 3D form from a flat knitting process," Ruppe says. "It took some time due to the desire to have a seamless execution and zonal compression. After creating the seamless heel cup, the next challenge was in the vamp, where we used a combination of knit structures and unique yarns to create the stretch, support and abrasion resistance required in this area."
The sneaker is part of Under Armour's SpeedForm series, which does away with traditional shoe lasting in favor of a seamless upper. While the shoe doesn't have seams and separate parts working in concert, it manages zonal coverage via different yarn densities. Under Armour's performance fabric, UA Tech, combines with NASA-developed Dyneema on the upper. Other tech aspects of the shoe include the sock-like burrito tongue, Micro G and Charged Foam in the soles and an external heel counter around the back to provide stability.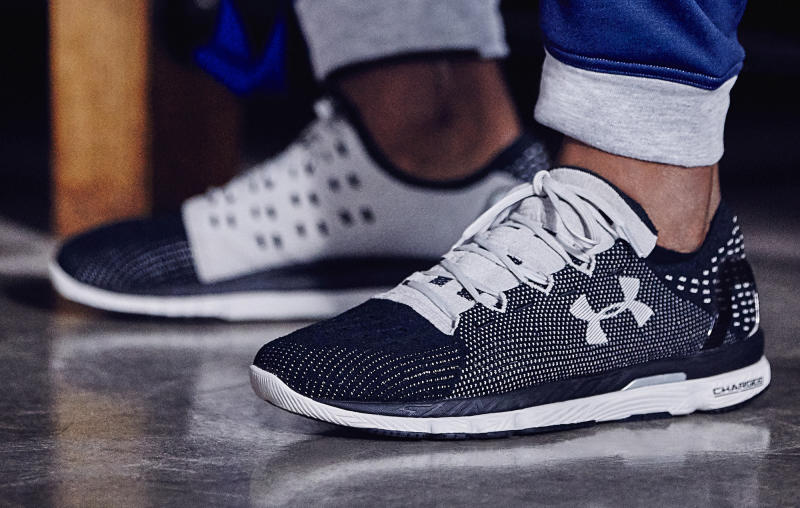 It's hard to imagine that this knit approach to Under Armour's SpeedForm line won't expand in the future, extending beyond just running sneakers. Indeed, Ruppe says that design teams are already tinkering with the tech on coming shoes for Under Armour endorser and reigning NBA MVP Stephen Curry.
"We are exploring automated and engineered solutions for future generations of Stephen's product that involve knitting concepts," Ruppe says.
Should the SpeedForm Slingshot succeed, the shoe will represent an important new direction for Under Armour, the realization of its ambitions in the sportswear/lifestyle realm that have been the chatter of the sneaker industry for a while now.
The first test will come this week, when the Under Armour SpeedForm Slingshot launches on March 3 for $140. Watch for three men's and three women's colorways to arrive at retailers like Under Armour, Champs and Finish Line.