Kobe signs a pair of his sneakers and gives them to a kid in the crowd. 👟 #Legendhttps://t.co/r8hTYLIs4p

— Bleacher Report (@BleacherReport) March 3, 2016
In the spirit of giving this season, Kobe Bryant has blessed everyone from LeBron James to Kevin Durant with a pair of game-worn sneakers. Recently, Bryant hooked Grizzlies guard Tony Allen up with a pair and called him the "greatest defender he ever faced" in the inscription. Tonight, he gave his Nike Kobe 11s to slightly less famous recipients.
Playing his final game in Denver, Bryant broke out an all-new PE in white and purple with yellow branding hits. After a brief 10-minute stint, he was spotted signing the sneakers to give to a pair of young fans in the crowd — surely a moment they'll never forget.
So, if you have tickets to a stop on the Kobe retirement tour, you may not only get to witness history, but may go home with a personalized souvenir.
UPDATE: In true Kobe fashion, he did gift two young fans with autographed game shoes last night, but they didn't come easy.
According to The Denver Post, Bryant held an in-game trivia contest between four fans, who were asked to guess the name of his dog.
"No, they earned them," Bryant said. "They wanted to know what the name of my pet dog was so I gave them a clue. I said 'it's in a (Harry) Potter film.' So every time, they threw out like 15 names. The deal was if they got it, I'd give them my shoes. And they got it."
The correct answer is Crucio, one of three unforgivable curses in the series of novels that inflicts pain upon the recipient. Better brush up on your obscure Kobe facts if a Laker game is on your schedule sometime this season.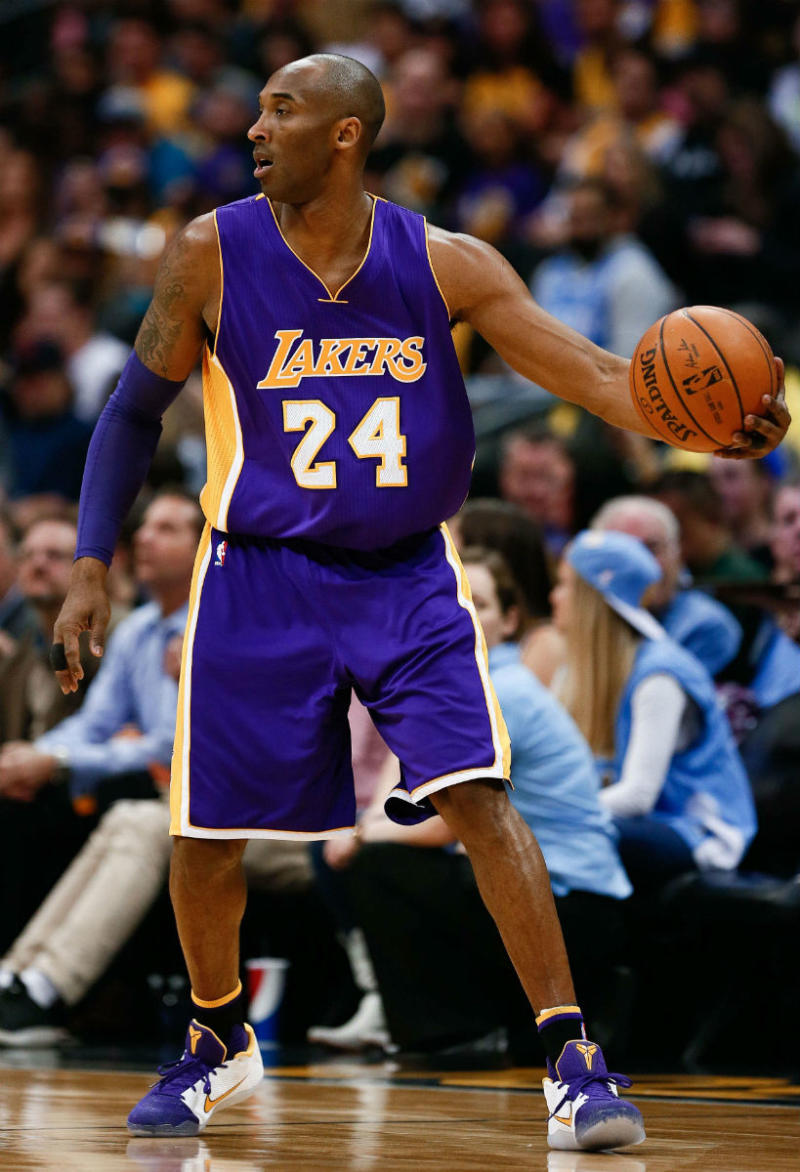 via Isaiah J. Downing for USA Today Sports