One of the underlying stories of Kobe Bryant's final season has been his nightly sneaker giveaway. Everyone from LeBron James to random fans have been recipients of autographed pairs from the suddenly people-friendly Mamba. Last night, Bryant gifted pair to John Wall following the game between the Wizards and Lakers.
Exactly how does Bryant determine who's worthy of receiving a pair of his sneakers? Surprisingly, it's not all that complicated.
"Generally, guys that got the cojones to ask, I give it to them," Bryant told reporters (video above) about his giveaway protocol following last night's game.
To date, Bryant estimates that he's given away about 30 pairs of Nike Kobe 11s, which seems a bit low considering how many have been reported on. However, with his easy requirement now public, expect that total to climb quickly.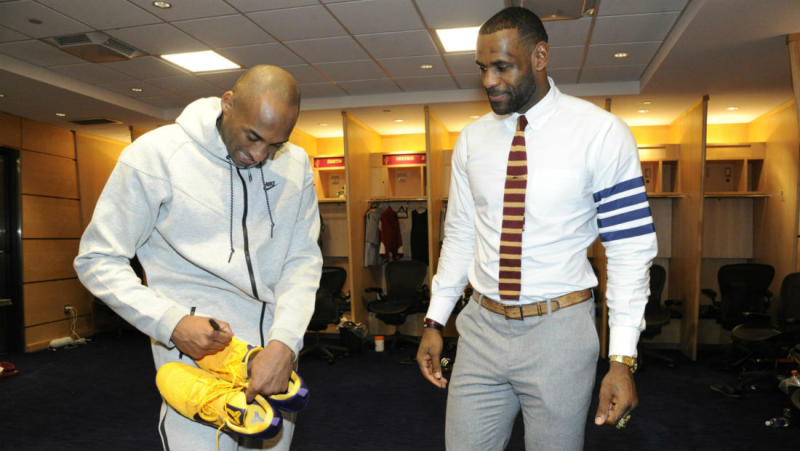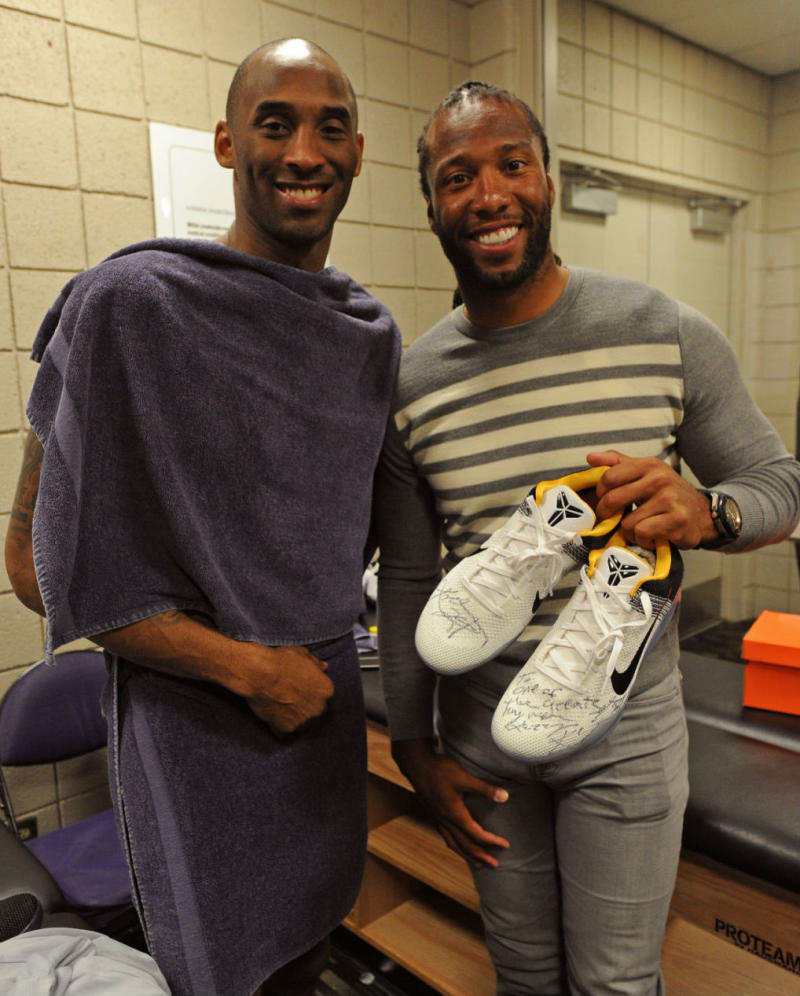 images via NBAE 2016