The All-Star Game would have been a nice achievement, but an All-NBA nod is what truly validates a player as one of the game's best, and Dame Lillard is well on his way to one of those.
For the second time in less than a month, Lillard exploded for a 50-point performance, this time against the Toronto Raptors Friday night. He was good on 16 of his 28 attempts from the field and added 5 assists for good measure. Lillard scored 22 of his 50 in the fourth quarter, including 4-of-7 shooting from three-point range.
The Raptors got a little more from their starting unit and outlasted the Blazers 117-115. However, if they weren't aware before, the league is on notice.
Lillard racked up 50 in the recently released "Static" adidas D Lillard 2. The colorway is inspired by Lillard's relentless work ethic and ability to drown out unnecessary noise. Seems to be working for him.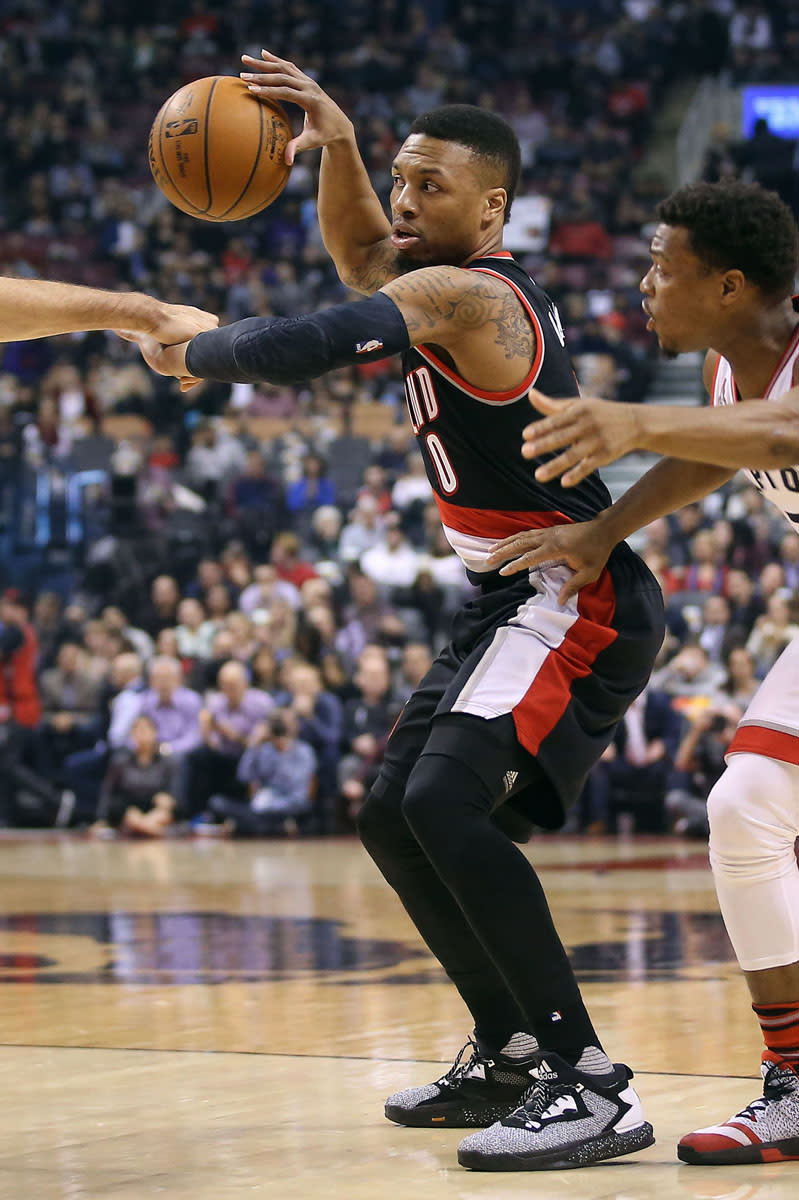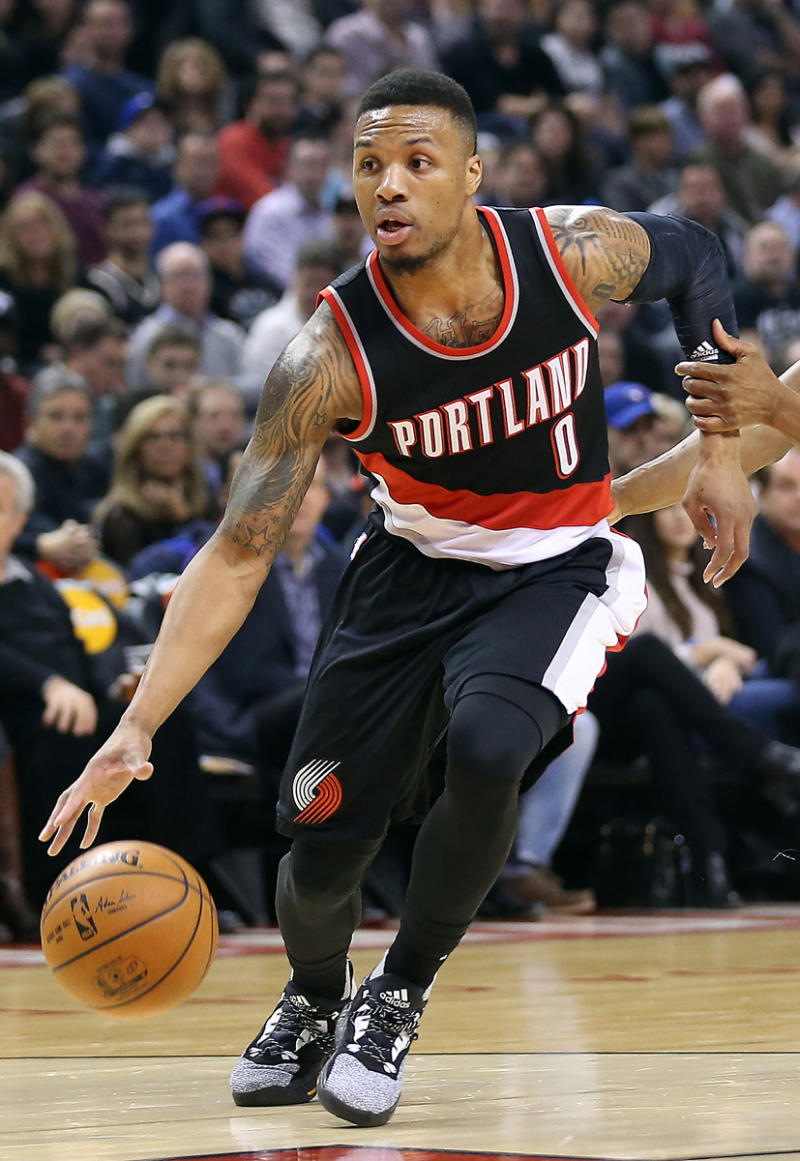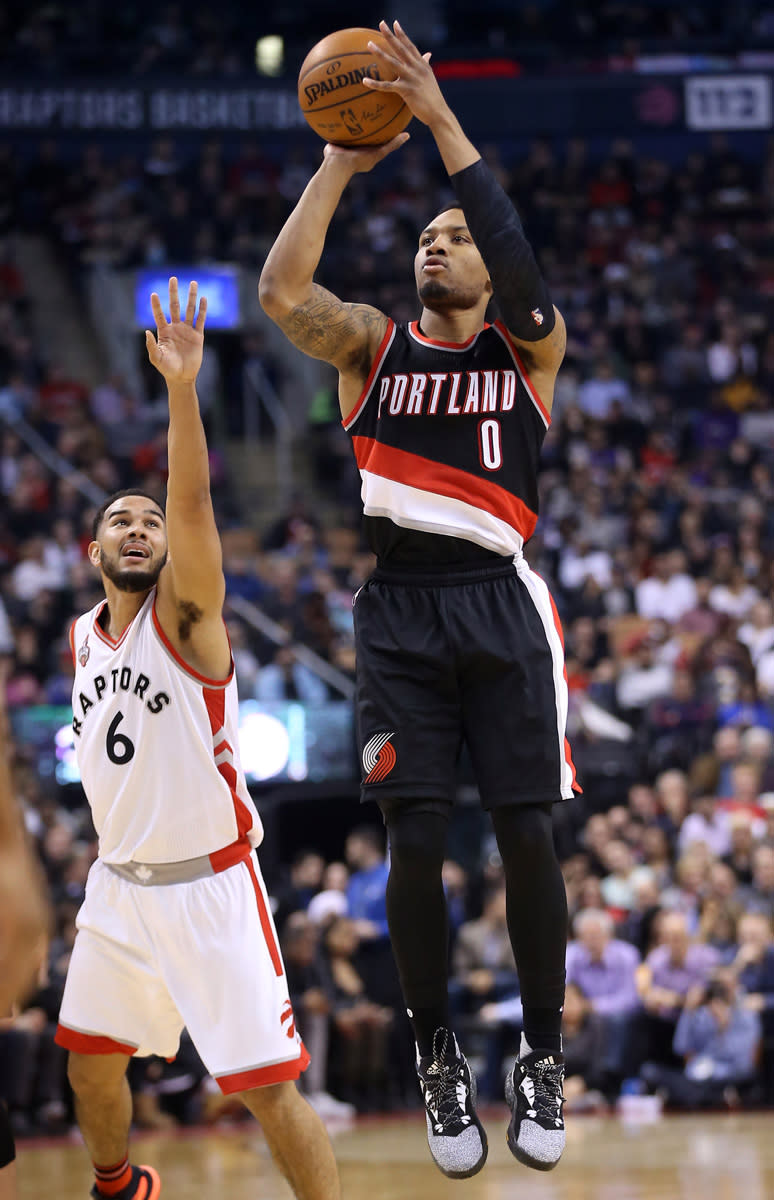 images via Tom Szczerbowski for USA Today Sports