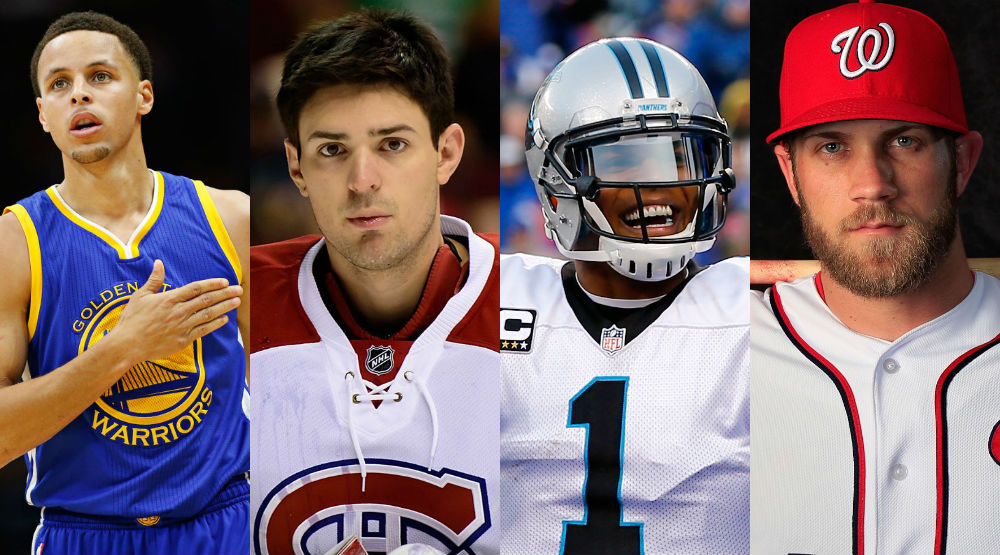 by Brandon Richard
Under Armour's meteoric rise up the sportswear ranks over the last few years has been well documented. As recently reported, the company's stock is continuing to thrive, much in part to the success of their superstar endorsers. In recent seasons, Under Armour athletes haven't just been good — they've been great. So great, in fact, that the company is now home to the reigning MVP in every major American sport.
Earlier tonight, Carolina Panthers quarterback Cam Newton was officially named the AP's NFL MVP, beating out brandmate Tom Brady. Newton joins Stephen Curry of the NBA, Bryce Harper of MLB and NHL goaltender Carey Price as MVPs wearing the UA logo. For good measure, pro golfer Jordan Spieth, also an Under Armour athlete, is the reigning PGA Player of the Year.
While an MVP is certainly a tremendous achievement, Newton has a bigger goal in mind — he promised Under Armour that he'd bring them a Super Bowl last summer. Tomorrow night, he'll play for one.