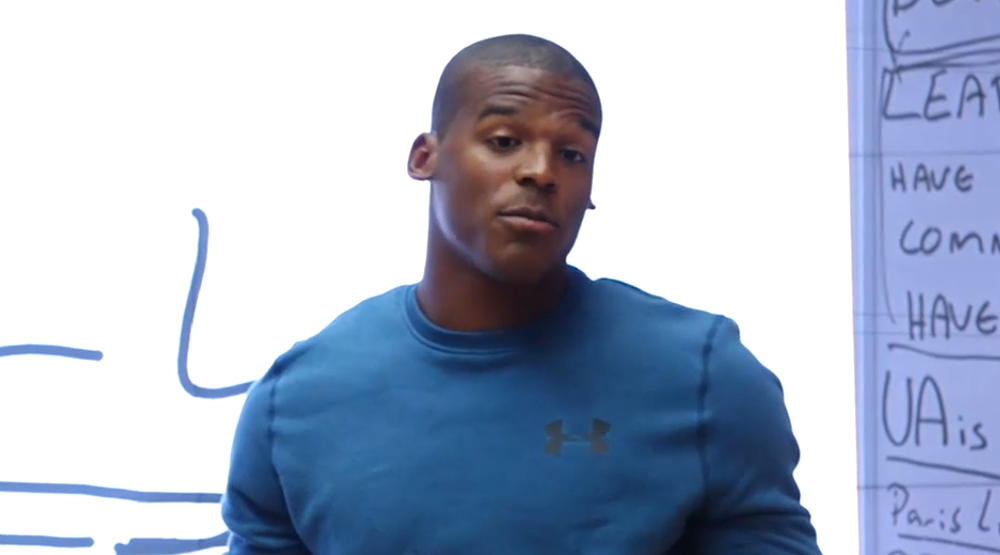 by Brendan Dunne
Under Armour endorser Cam Newton is so confident in his abilities that he promised the brand in July, 2015 that he'd win the Super Bowl within the next couple of years.
This morning, Under Armour tweeted the video that appears below, in which the Carolina Panthers quarterback talks with UA CEO and founder Kevin Plank in front of a room of interns. In the video, Newton makes a promise.
"I don't have a Super Bowl ring," he says. "But I guarantee you: this year, next year, year after that, I will be putting myself in the rankings to bring home a Super Bowl."
Plank even goes so far as to call Newton the "Super Bowl MVP" as he exits.
Under Armour has 6-month old video of @CameronNewton promising a Super Bowl ring to CEO Kevin Plank https://t.co/eknqDndNz0

— Darren Rovell (@darrenrovell) February 5, 2016