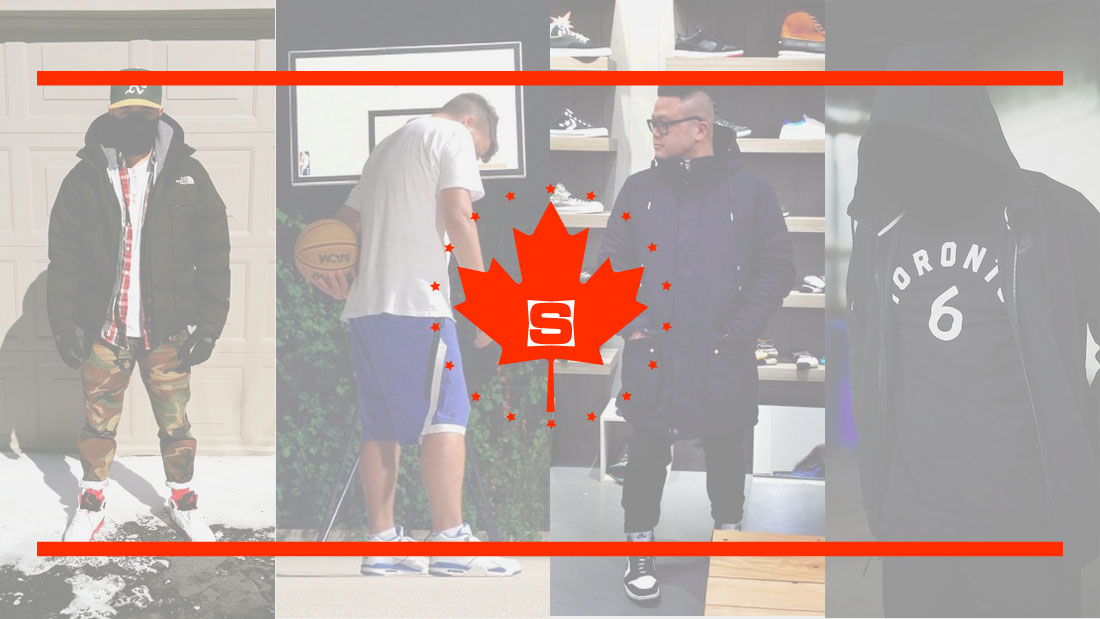 Toronto will be at epicenter of the sports world this weekend when the NBA brings annual All-Star festivities North of the border. That also means that Toronto will be front and center for the sneaker world as well, with the event now firmly established as one of the most important launchpads for footwear.
Thanks to Drake's rise in fame and his notable sneaker partnership with Jordan Brand, U.S.-based sneakerheads are paying more attention than ever to their Canadian neighbors. But few still know what it's actually like to be a collector outside of the U.S. To help, we talked to a panel of collectors to find out what's it's really like to be a sneakerhead living in Canada.
What is the quintessential Toronto sneaker?
Sean Go aka sgo8: Growing up a Toronto Raptors fan, I consider the Nike Shox BB4 as the most quintessential "Toronto sneaker" of all time. Although it was not Vince Carter's first sneaker he wore in the league, nor was it his sneaker of choice in electrifying the crowd in the 2000 Dunk Contest, the BB4 showcased a new cushioning system by Nike and was worn during, arguably, the peak of VC's career. Vince was "one of us" and was the poster boy in ushering this line by Nike (with the amazing marketing that went with it; Boing? VC dunking over Payton with that enormous afro?). It was amazing to see the face of Toronto sports on such a grand stage.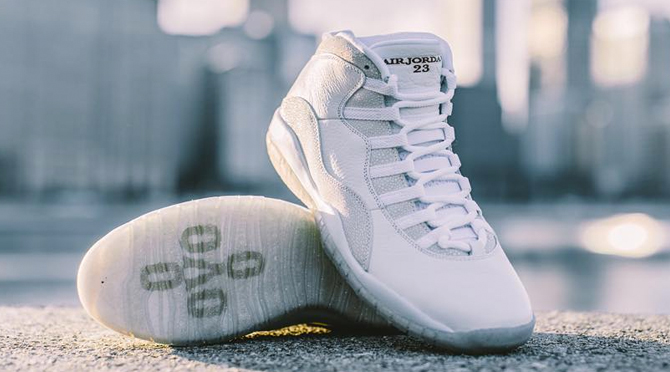 Tom aka HeatLedgerKicks: To me, the quintessential Toronto sneaker is the Jordan 10 "OVO." Whether you're a supporter or not, the impact Drake has made on the city of Toronto has been incredible—everything from music, to sport, and more. The Toronto sneaker scene is growing rapidly, and this sneaker helps to signify a major reason why this (sub)culture, and our city as a whole, has been buzzing.
Zane aka InZaneKicks: I can't answer this from a personal perspective since I reside in Edmonton, but I can from having friends and associates from Toronto. The one shoe that tends to be mentioned the most in some form is the Nike Air Force 1. No matter what, where the tides of popularity seem to swing in terms of brands and models, the Air Force 1 has always been a staple for Toronto.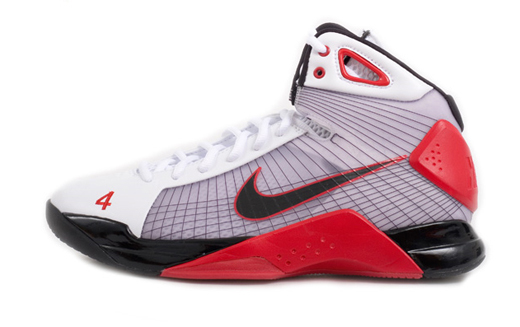 Lucas aka eye_projekt: The OG Nike Hyperdunk Chris Bosh player exclusive, which was released back in '08. Nike honored Chris Bosh with this PE during his time with the Raptors. The home colorway was released to the public in limited numbers, while the black away pair of was never released. I managed to get a few pairs of both. It's not a shoe that most would take a second look at, but for me personally, these were the sneakers that said "Toronto."
---
What's a sneaker that living in Canada made hard or impossible to acquire?
Christopher Chiu aka FreakyFirstStep: Anything Doernbecher. Seeing as the Doernbecher line is already extremely hard to acquire in the U.S., being in Canada has made it near impossible to get. Your only option is to plan ahead and set yourself up with a U.S. shipping address, and make sure you upgrade your Internet plan.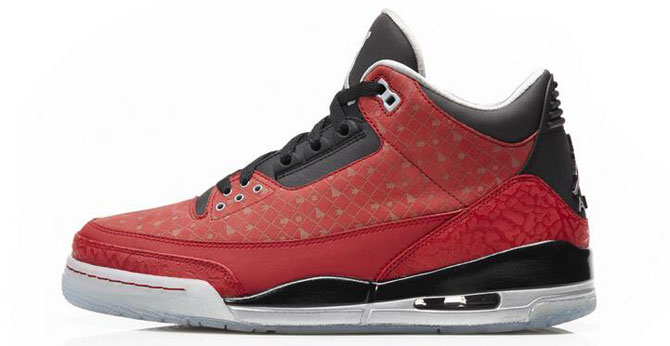 eye_projekt: I've always had to hunt stuff down from the U.S., so over the years all I've done is online shopping and rare outlet finds, and of course good friends that are always on the lookout for you and your size.
InZaneKicks: Certain releases that were not available in Edmonton I would acquire through people that I know in Toronto. Luckily there has never been anything that has reached "unicorn status." But some work definitely had to be put in to acquire such pairs, like the OVOs were for people that I know in the U.S.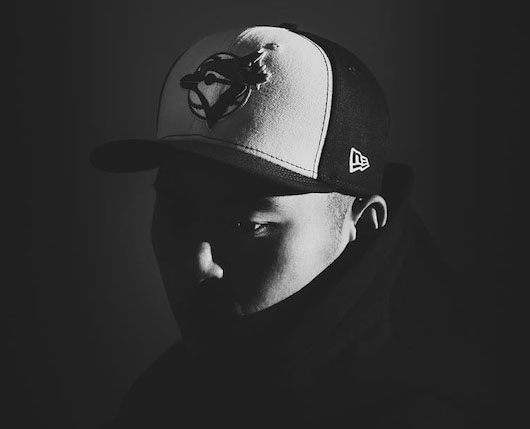 sgo8: Over the years, many sneakers have failed to make their way north of the border, from uniquely American-themed shoes (Independence Day Air Max 90 Hyperfuse), limited colorways of LeBrons (Championship Pack X), to basic running silhouettes (Flyknit Trainer "White/Black"). Distribution to Canada has been improving in the past few years, but there will always be certain models or colorways that will see us making that down south trip in order to obtain.
---
Are there any advantages or disadvantages to being in Canada when it comes to copping sneakers?
FreakyFirstStep: Anything that is a U.S.-only release causes us some problems. There is also the price hike or price adjustment for Canadian releases. We deal with a price adjustment to account for the conversion rate, maybe some extra for having the merchandise get to Canada. I'm sure they've found a way to add in fuel surcharge somewhere. Then we add on our higher-than-usual sales tax. All in all, we pay what seems to be a premium for living across the border.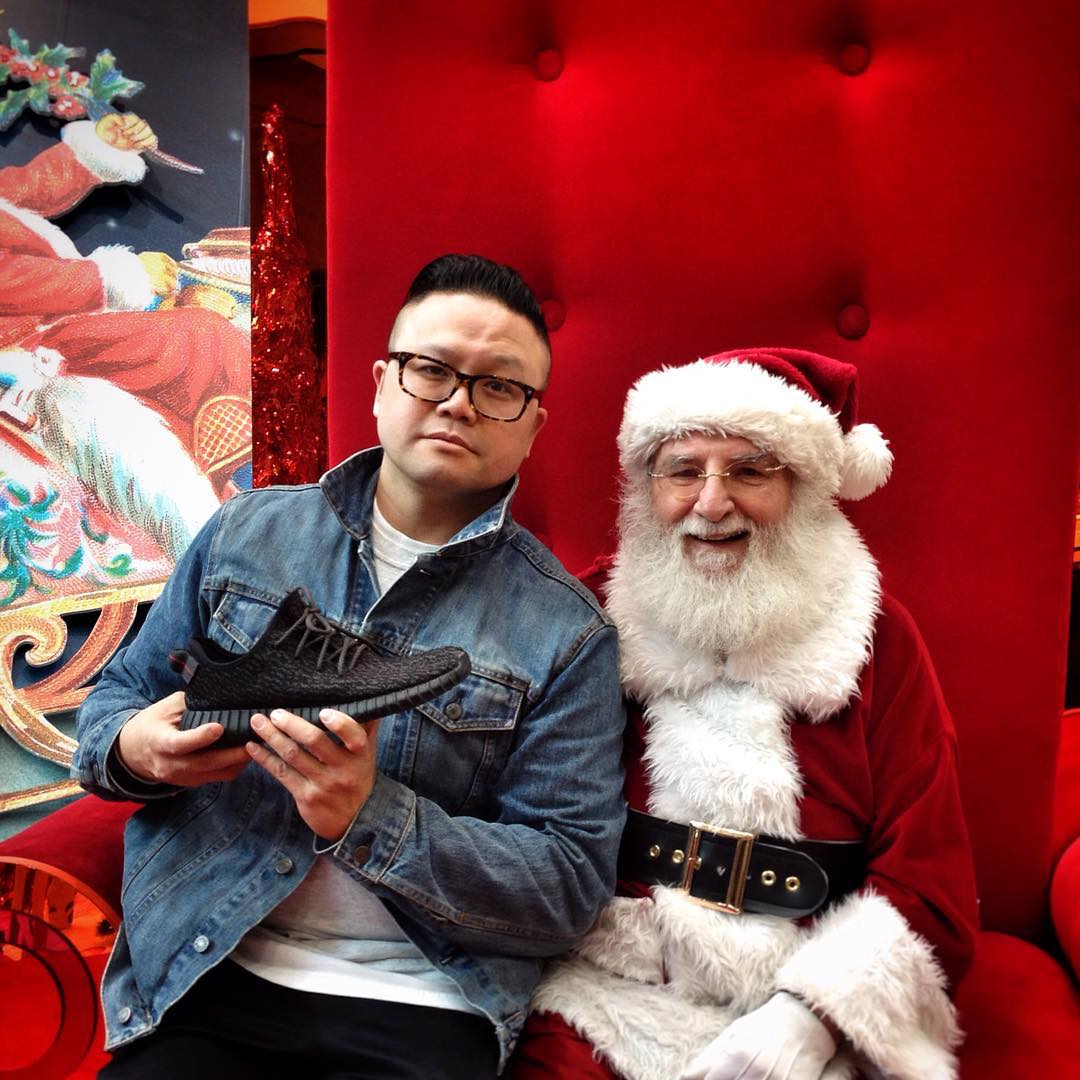 Hopefully, the All-Star weekend sparks more changes in the way brands deal with the Canadian culture. The good thing about being in Canada is what might be harder to get in U.S. could be an easy pickup in Canada. I think we have a smaller number of sneaker enthusiasts per capita. There was a shop here that had so many pairs of OVO 10 on release day that people were showing up at release time, walking in and then walking out. To further the easy-cop situation, what's hot in a particular city in the U.S. might not be that sought after up here. Basketball sneakers seem to sit longer than other categories up here. Another good thing is that we seem to be considered an international market. So any International/Euro release have a good chance of ending up here. On a semi-flip side, we're still North American, so most US releases (aside from the ones referenced above) do make it to our shelves as well.
sgo8: Keep in mind the population of Canada is less than the State of California. Historically, copping sneakers in Canada was a fairly painless process with the ability to pre-order the latest shoes at Foot Locker and Champs. Although that has since been phased out, there are less people to compete with for each sneaker release than our neighbors in the U.S. However, our options are a lot more limited in terms of selection and the number of retailers to buy from. You won't find any equivalent to Finish Line, Shiekh Shoes, Shoe Palace, or Jimmy Jazz here. And with Canadian sneaker culture reaching levels never seen before, combined with the weak Canadian dollar, many of us are either striking out or paying ridiculous local resale prices for each hot sneaker release.
HeatLedgerKicks: There are a ton of drops every year that Toronto gets in very limited quantities or doesn't get at all. For instance, I was very interested in obtaining the Jordan 13 Chris Paul PE, but it was near impossible for me to get without paying resale. After chatting with a few connections in the United States, I learned that this sneaker was still on shelves days after the release in some stores. I hope Canada will receive greater recognition, and supply, so we have a better chance of getting the shoes we want.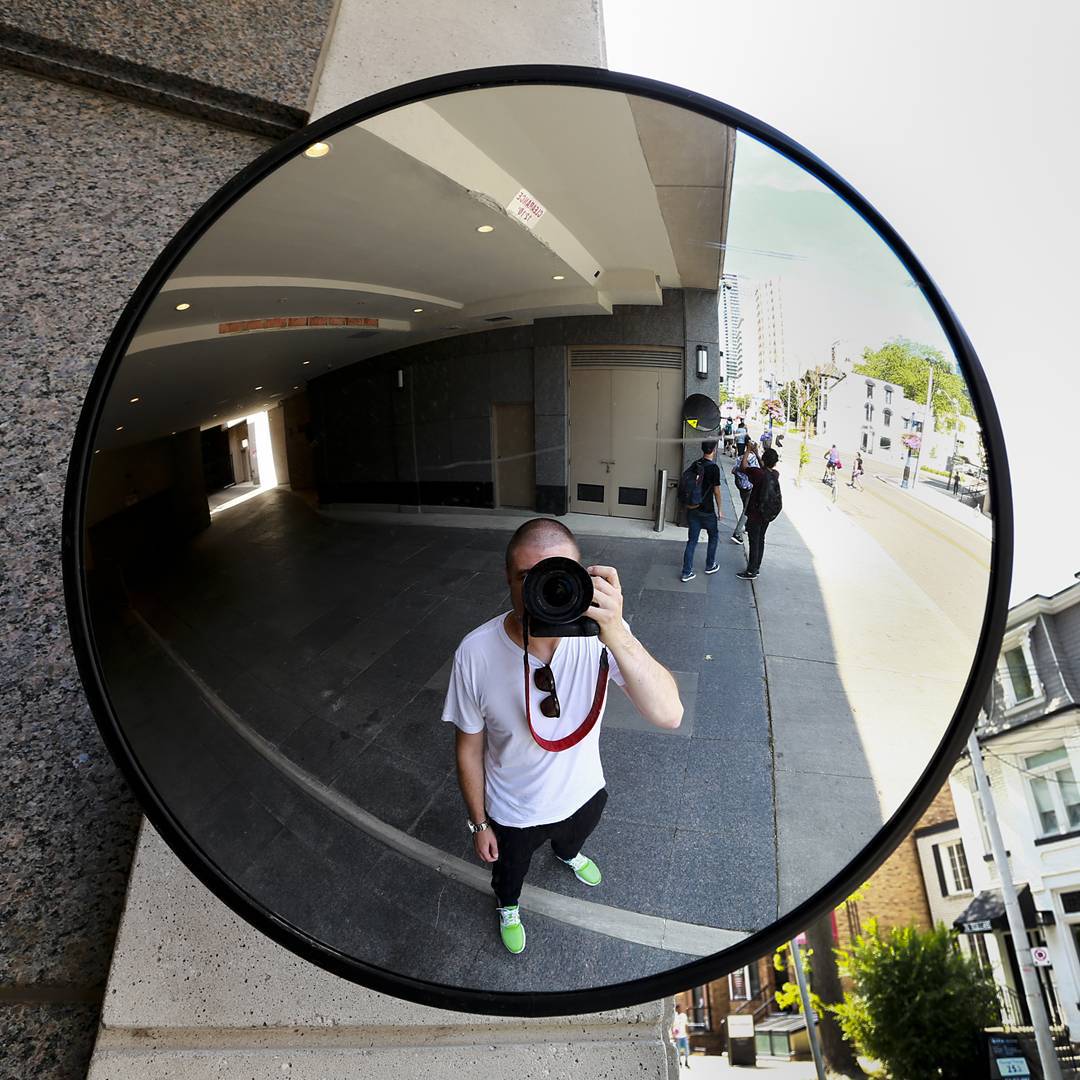 eye_projekt: In my opinion, there is absolutely NO advantage. Others opinions may differ, but that's on them. Canada has always been on the short end when it comes to releases and availability of sneakers, no matter the brand. It's only the last few years that what is released and available in the U.S. is also released in Canada.
InZaneKicks: I can say this with confidence. A person in Canada genuinely has to have an interest and passion for sneakers, because that passion is tested on so many levels. For example, the retail on general release pairs on average is $30 to $40 dollars higher than in the US, depending on the province that the buyer lives in. Then you add 5-to-15 percent tax on top of that. Another drawback would be the number of a particular model that is available to the consumer tends to be just below the average of a U.S. retail release. Another disadvantage would have to be the availability of models from brands across the board. Certain general release models never see the light of day in Canada. Even the NIKEiD system only became available in Canada at the end of 2015. And In terms of buying on an international level, the Canadian Dollar has fallen dramatically and is currently sitting at 69 cents to the US dollar. Buying kicks from any of the U.S. sites means you're losing 31 cents to every dollar, plus if there is an import fee of an extra 25 percent of the value of the shoe.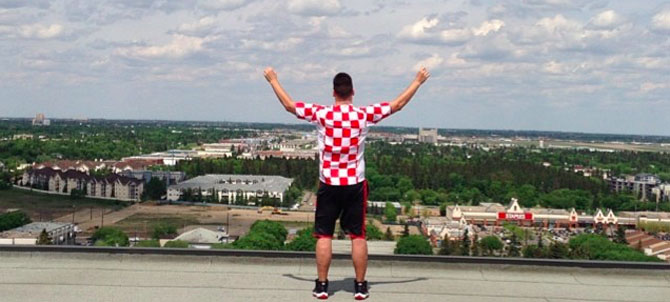 ---
Where are the best places in Toronto to cop?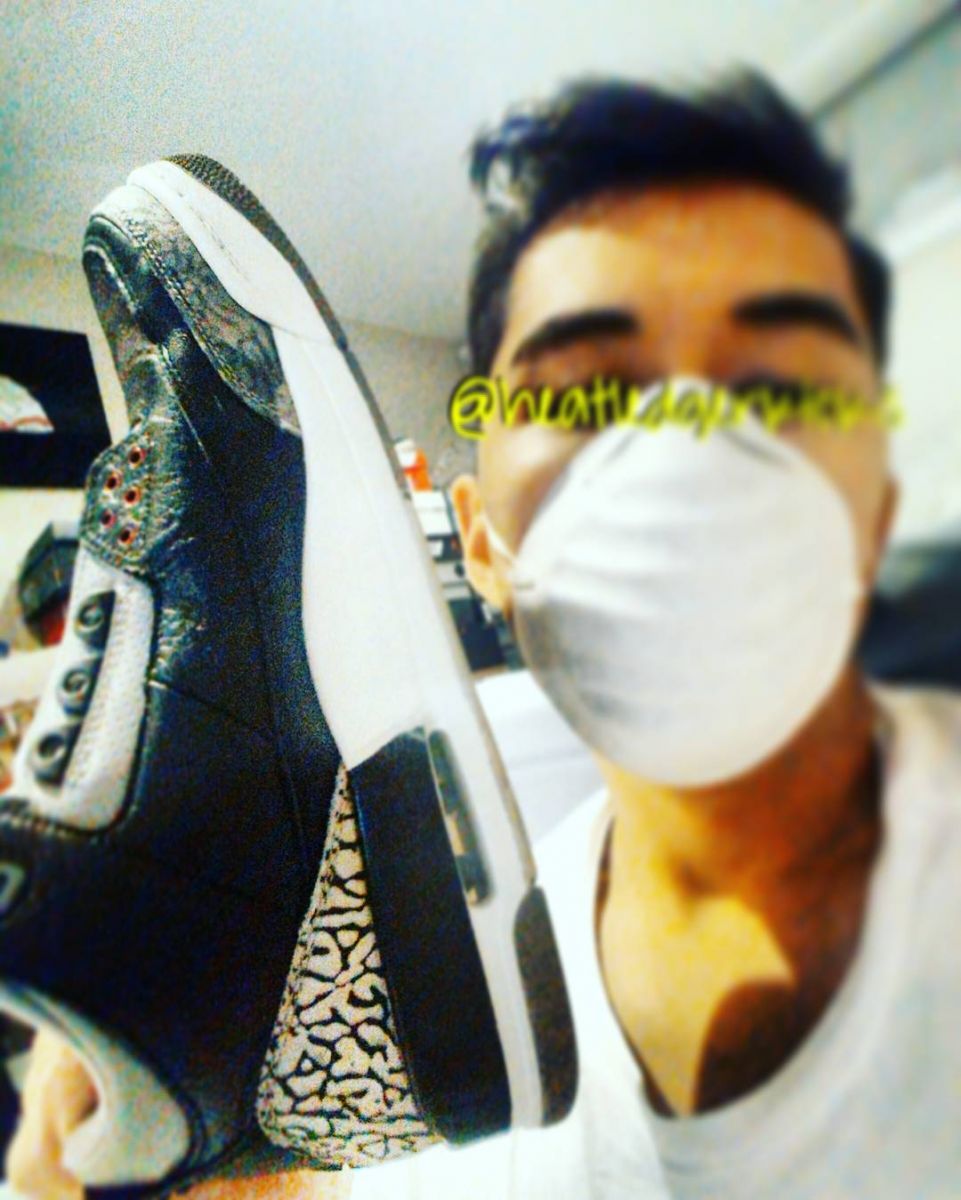 HeatLedgerKicks: Besides big box stores like Foot Locker and Champs, I frequent Livestock and Adrift for Jordan Brand, Nike, Nike SB. Other notable stores include Capsule, Haven, Exclucity and SoleStop.
FreakyFirstStep: The big guns in Toronto are Capsule and Livestock. You can find the largest range of sneakers with those two shops; you'll get pretty much every release if you keep an eye on those two. You also have the newcomer to the area, Exclucity. They have a strong Nike and Jordan account, as they have established themselves in Montreal first then made a move to Toronto last year.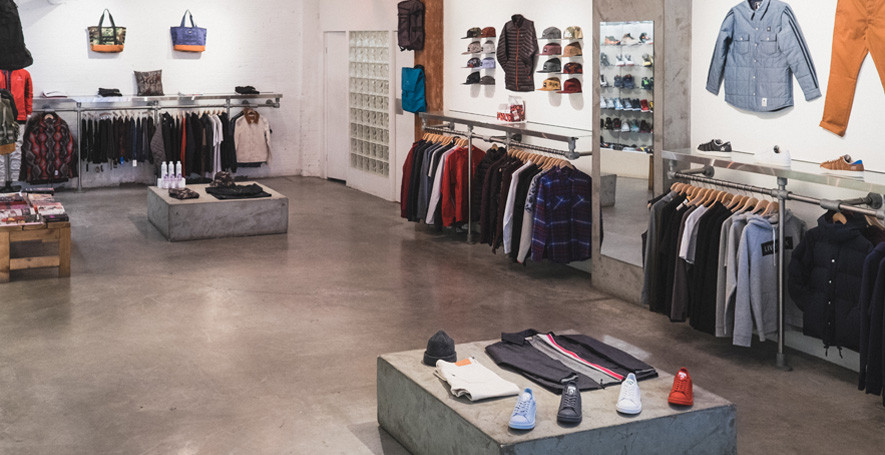 eye_projekt: Unfortunately I cannot say that I shop at any spots locally—my size is never available. So therefore I never have the need to go and shop local boutiques. Online works just fine, although I have made plenty of visits to these boutiques for other reasons than shoes. In 2015 nike.ca finally introduced their ecommerce site for Canadians, but it's exciting because it gives us us another outlet for that long loved Swoosh. EBay and Kijiji are still among the strongest for sneaker deals swaps and trades. Also supporting local online businesses.
sgo8: The great thing about shopping for sneakers in Toronto is its diversity in options. We have big box retailers located all across the city. We also have independent boutiques that are located downtown (Livestock, Capsule, Exclucity, Adrift, Essential Toronto, Haven, Community 54, Groovy, Blkout, Contraband, Blue Tile Lounge, Jonathan + Olivia, TNT), uptown (Solestop) as well as smaller chain retailers (At Eaze, Get Outside, SVP). With the coming Jordan store, it will join the ranks of official shops for Nike Running, adidas Originals, and adidas Performance in Toronto. Rounding out the options are the various outlet stores for Nike and adidas located a short drive outside of the city.