It's becoming more difficult to write about Stephen Curry, because what he does on the court needs to be seen to fully grasp the scope of what we're witnessing. Simply put, Curry is inhuman, as the Oklahoma City Thunder found out minutes ago.
The Thunder played well — probably about as well as one could expect. They controlled most of the game, at one point leading by 14 points. All things looked lost for the Warriors when Curry badly rolled his ankle early in the third quarter, sending him to the locker room for evaluation. Five minutes later, he emerged with a freshly taped ankle and the Thunder in his crosshairs.
Curry scored 20 points in the second half, enough to draw the Warriors even to push overtime. In the extra frame, Curry tacked 12 more points on to his total, including an unbelievable game-winning dagger from 35-feet out.
Overall, Curry hit 12 three-pointers, tying an all-time NBA record he now shares with Donyell Marshall and Kobe Bryant. Additionally, he's already broken his record for three-pointers made in a season, leaving the new mark at 288.
Curry did all of this in a brand new colorway of the Under Armour Curry Two. The bright yellow shoes feature what looks like a giraffe pattern on the upper, which may be symbolic of the fact that the signature athlete is standing tall among giants right now.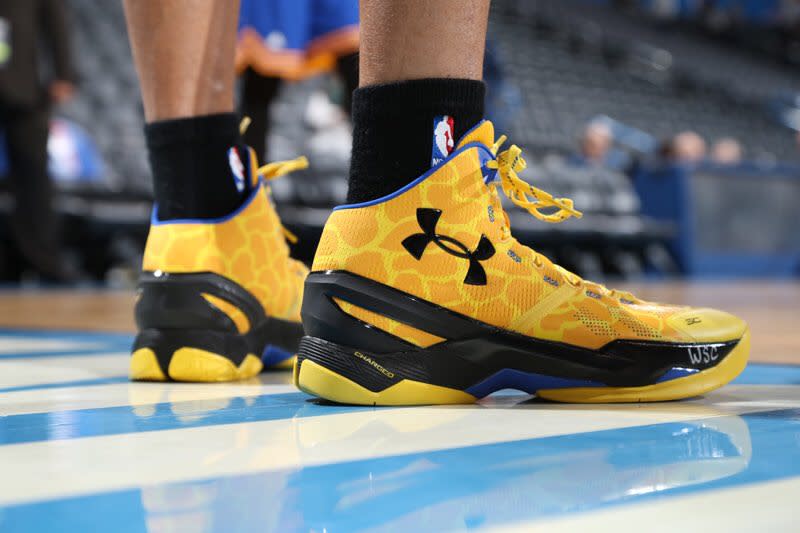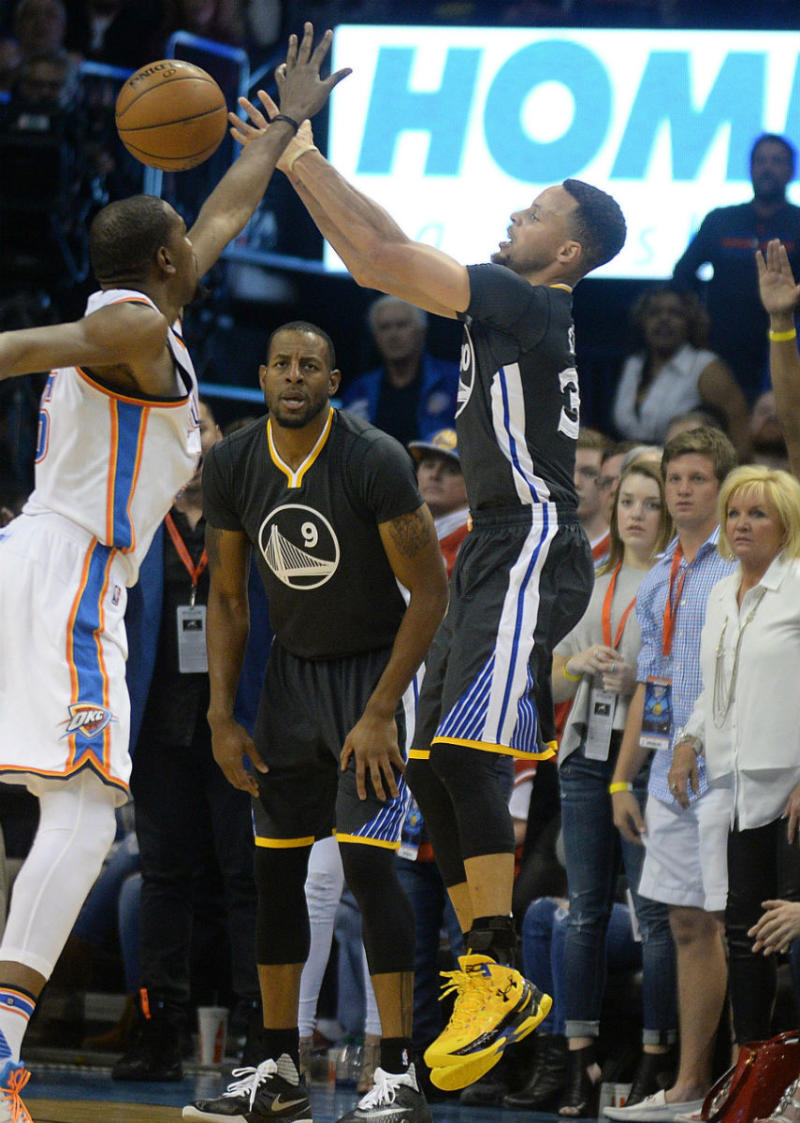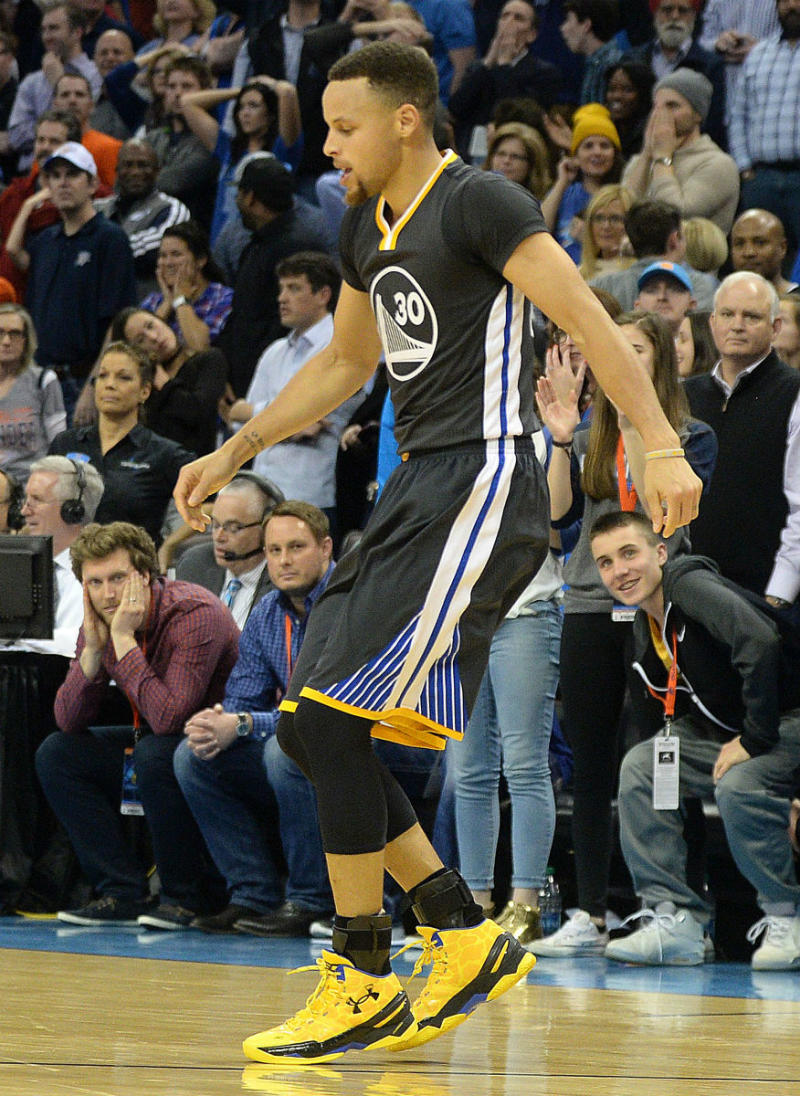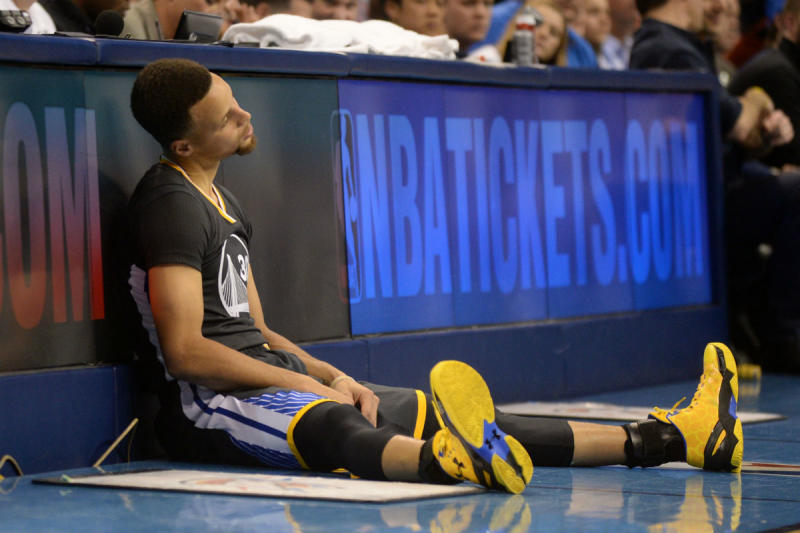 images via Mark D. Smith for USA Today Sports & SLAM