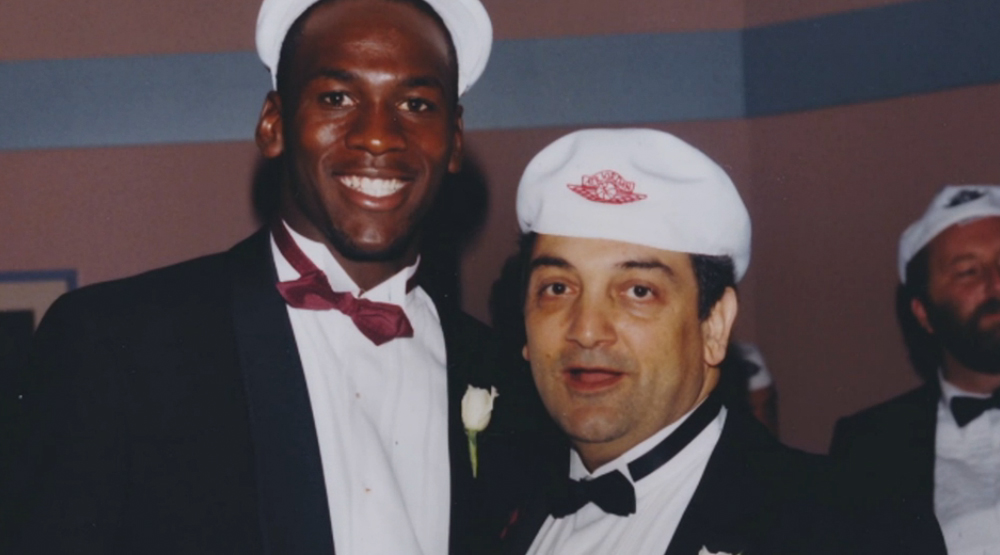 by Brendan Dunne
Ever since Sonny Vaccaro left the sneaker game for good, the industry veteran hasn't minced words about his former employers and the state of the industry.
Vaccaro, who spent time at adidas, Nike and Reebok, is the subject of the latest The Vertical podcast from Adrian Wojnarowski. In the episode, he takes partial credit for the Steph Curry/Under Armour partnership, calling it a result of what he did with Michael Jordan and Nike in the 1980s.
"Steph, to me, is the end result of Sonny Vaccaro and Michael Jordan," he says. "Because, even when Derrick Rose signed the $200 million deal, he was a great player. He has played at Memphis and he was number one in high school and all that sort of stuff. But Steph, he wasn't. He was Davidson. They didn't go to the Final Four. He wasn't a household name. He tells the story eloquently–nobody really wanted him. Now he signs with this upstart company, Under Armour."
Vaccaro also wants credit for Nike co-founder Phil Knight's induction into the Basketball Hall of Fame.
"Phil's in the Hall of Fame and I put him there," Vaccaro says toward the end. "Let's be honest, they don't become that company without those college coaches."
Listen to the full podcast here.