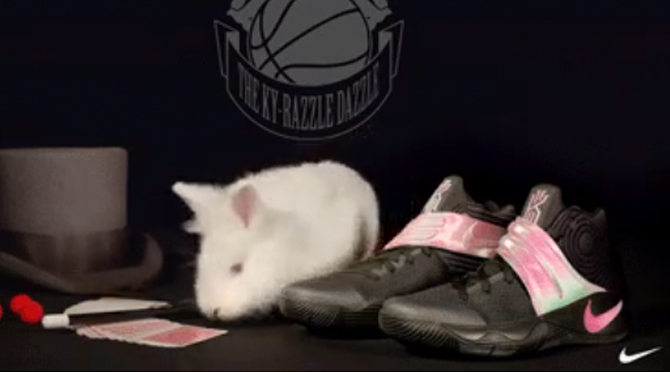 by Brendan Dunne
NIKEiD is allowing the Kyrie 2 to get a little flashy with the introduction of an option it's calling "Razzle Dazzle."
Users can now add an iridescent look to the midsole Swoosh, the midfoot strap and the upper.
While Nike's giving the option a magical theme between the name and the GIF introduction, it's pretty clear that this was originally the Kyrie 2's All-Star option. The iridescent application is the same as the one found on the rest of the NIKEiD All-Star shoes and the options are named for times of the day, just like in that group.
Take advantage of the latest Kyrie 2 option here.