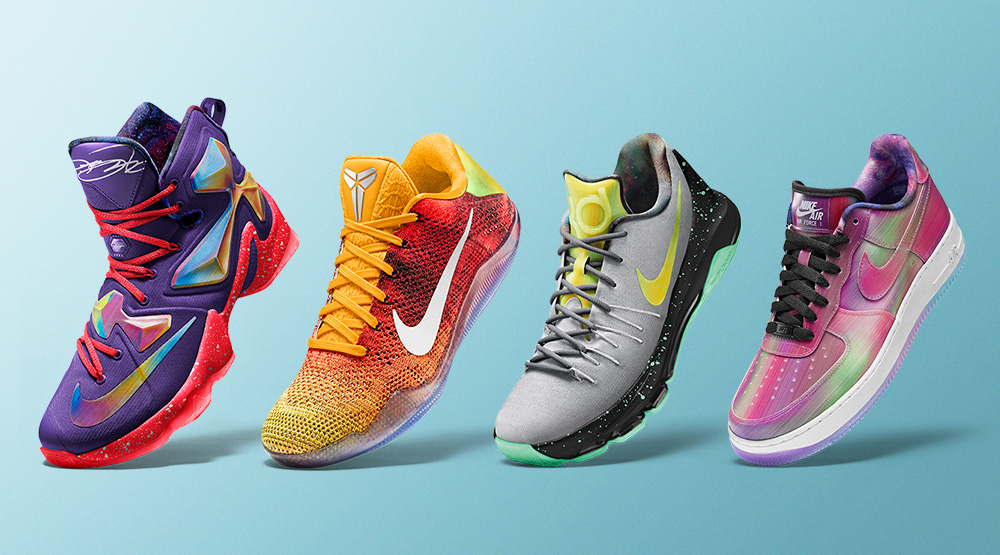 by Brendan Dunne
NIKEiD has its own batch of All-Star sneakers coming courtesy of the LeBron 13, Kobe 11, KD 8 and Nike Air Force 1.
Some of the mock-ups revealing the shoes point back to All-Star releases of old. The KD 8 below is fashioned after the classic "Galaxy" KD 4, while the LeBron 13 pair nods to 2013's "Area 72" LeBron 10s.
The flashiest looks in the group come from the Nike Air Force 1, which allows for full color-shifting options in day, noon and night colors.
Nike has confirmed that these options will be available at the special NIKEiD Loft space in Toronto at 548 Richmond Street West (open from Feb. 9 to 14). There's no word yet on the arrival of these options via NIKEiD online.