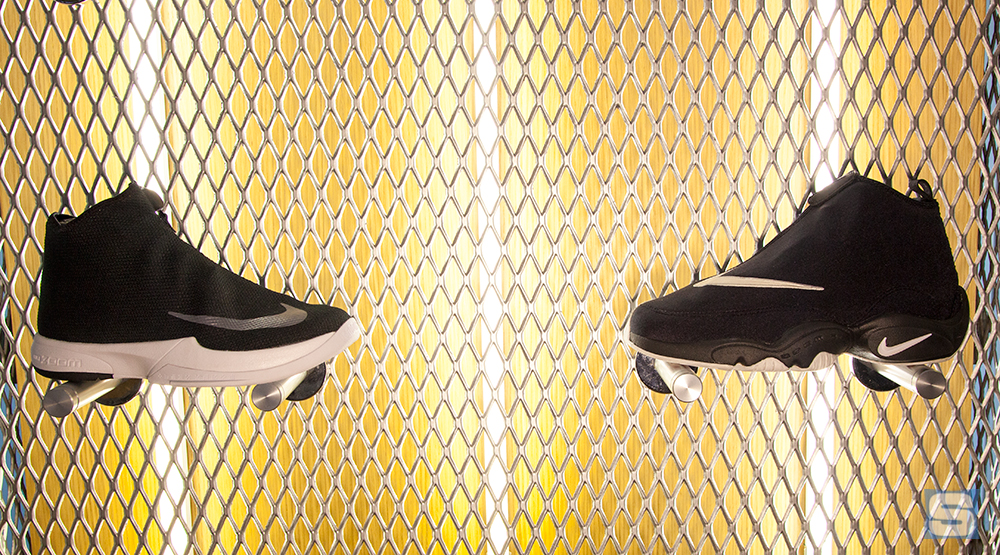 by Brendan Dunne
The most obvious point of sneaker design reference on Kobe Bryant's new takedown model, the Nike Zoom Kobe Icon, is Gary Payton's Nike Zoom Flight '98 "The Glove" and its shrouded upper. But, that's not the only archival basketball model the Zoom Kobe Icon borrows from.
Zipping down the shroud reveals claw-like details gripping the side as an homage to Charles Barkley's Nike Air Max CB 34. There's also the stacked chevron detailing on the gold pair, meant as a subtle nod to the Nike Air Up that Penny Hardaway played in.
See the Zoom Kobe Icon pitted against its inspirations here and find the shoes now at Nike.