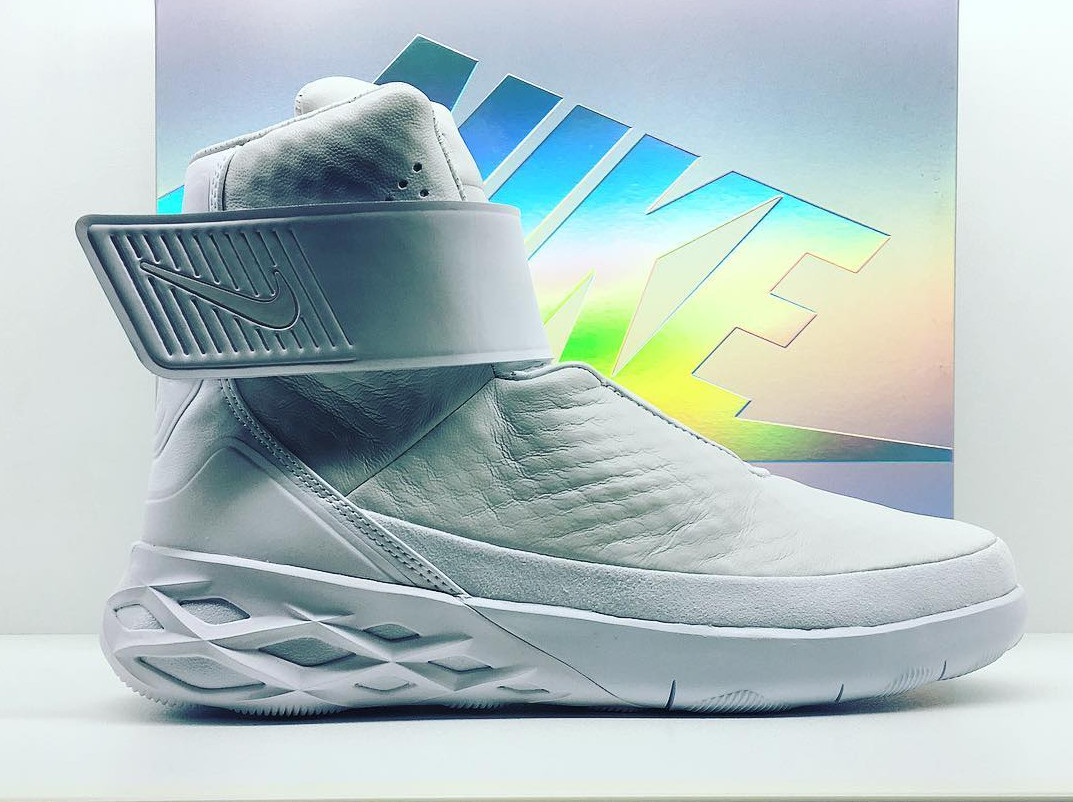 by Brendan Dunne
The 2016 Nike Mag release doesn't look like it will be any easier to purchase than the last since there's another charity auction planned, but a similar aesthetic will be available on this, the new Nike Swoosh Hunter.
The shoe lacks traditional laces like the aforementioned Marty McFly model, instead using a strap system with some covert "Just Do It" branding on the inside.
The sneaker comes in one of the fancier Nike Sportswear boxes in recent memory with a holographic look.
The Nike Swoosh Hunter is launching soon in Australia – there's no word on a U.S. sneaker release date yet. The shoe will be on the expensive end, retailing for $400 AUD, which converts to around $283 in USD.