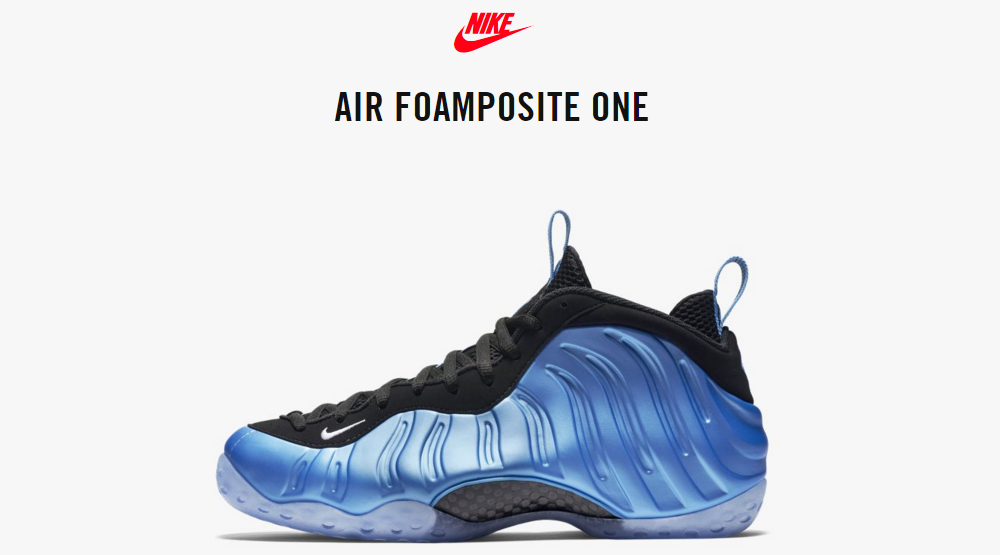 by Brendan Dunne
Nike switched up its process of releasing sneakers online again this morning for the launch of the "University Blue" Foamposites.
Rather than have the product page for the sneakers go live early with a countdown timer to the 10 a.m. EST launch time, the shoes were available via a unique URL separate from Nike's online store here.
In order to gain access to the product, users must sign in with a Nike+ account.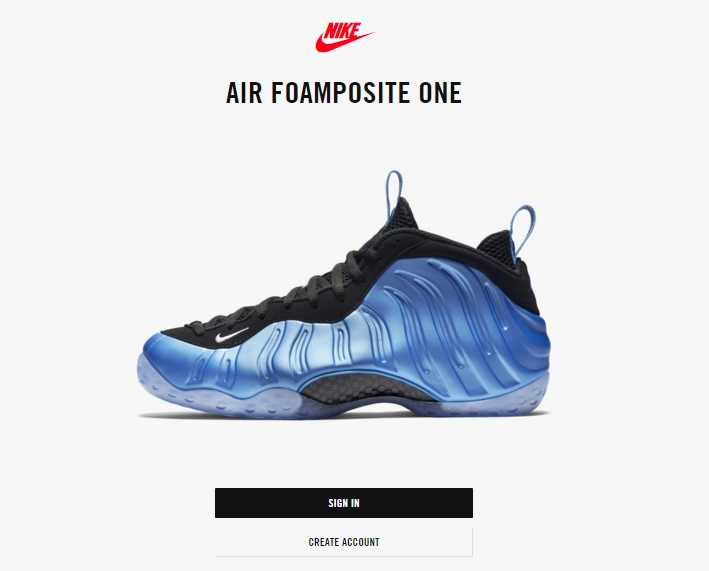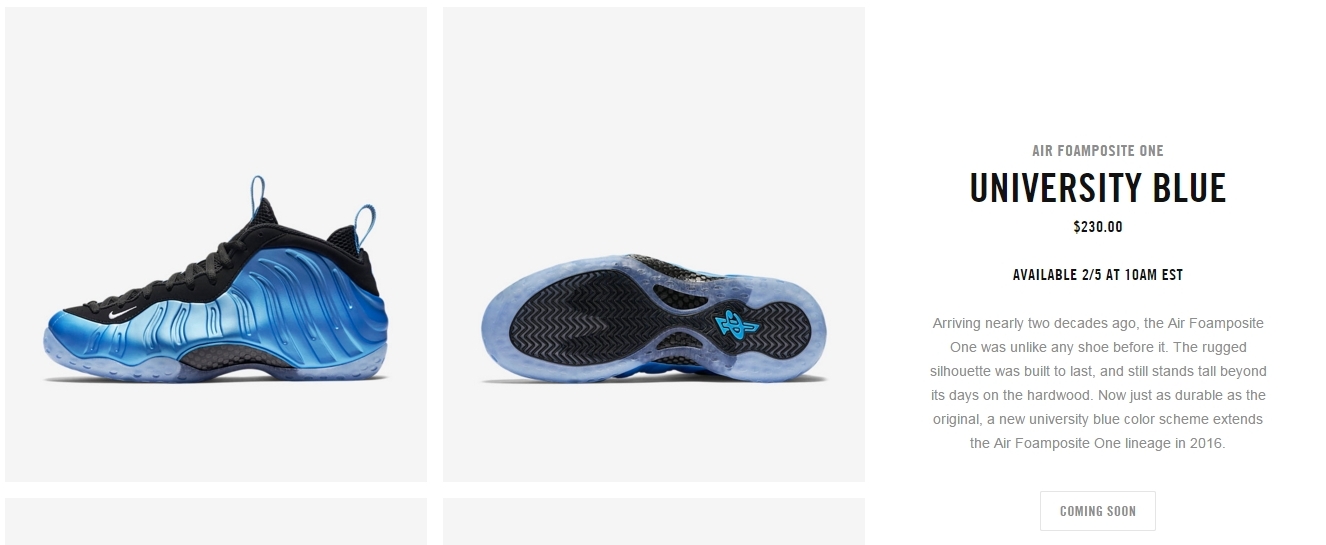 As seen in the screenshots, there was no countdown timer visible on the page. Still, no refreshing is needed — at 10 a.m. a dropdown menu appears, automatically populated with your size. Sizing info is pulled from your Nike+ account.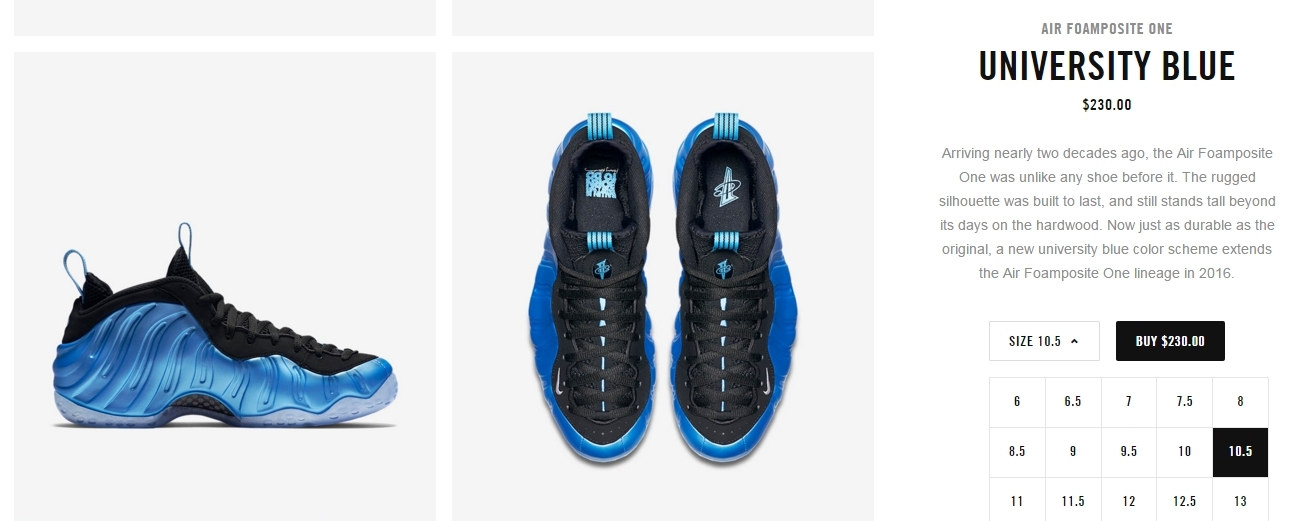 This method doesn't allow users to find the sneakers as they normally would on Nike's online store. You can't search for the SKU or "Foamposites" and navigate your way to the shoes (save for sizes below the men's range, which launched via the traditional route). It looks like the only way to access the shoes is via Nike's tweet with the proper link or via the Nike launch calendar entry here.
The whole thing feels like a mirror of the release approach in Nike's SNKRS app — even the launch calendar entry button reads "Shop SNKRS."
Nike's not given a reason for this change, but it's hard to imagine that it's anything but another step in its efforts to combat sneaker bots.