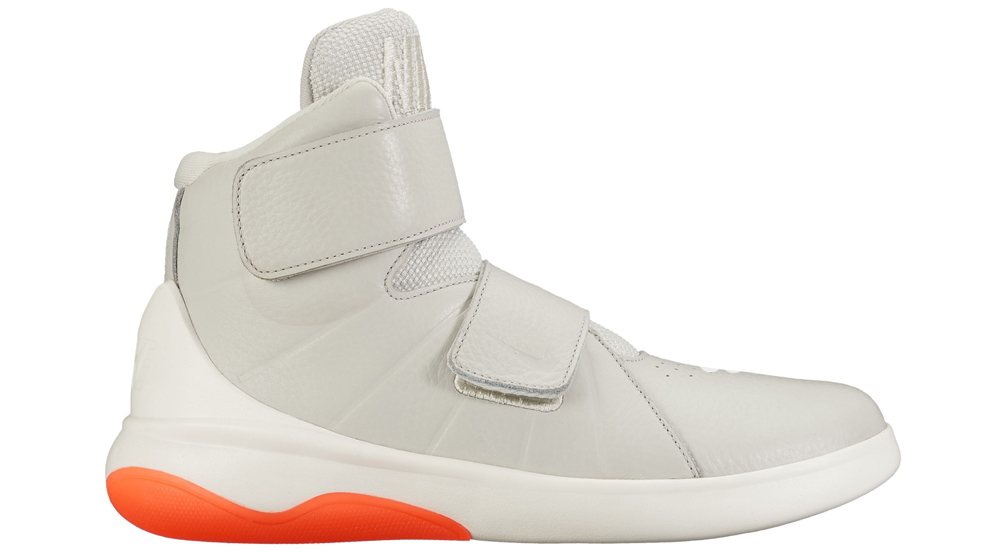 by Brendan Dunne
Following the 2016 All-Star debut of the Nike Marxman, the shoe will arrive at retailers via plenty of general releases.
This group of catalog leaks paints a picture of what's to come. There are monochromatic offerings, a gum-bottom shown above, and at least one that switches to suede for its materials.
Not pictured are the camouflage versions of this sneaker expected to arrive for Holiday 2016.
The Nike Marxman is not unlike the also upcoming Nike Swoosh Hunter with its lack of laces and similar name.