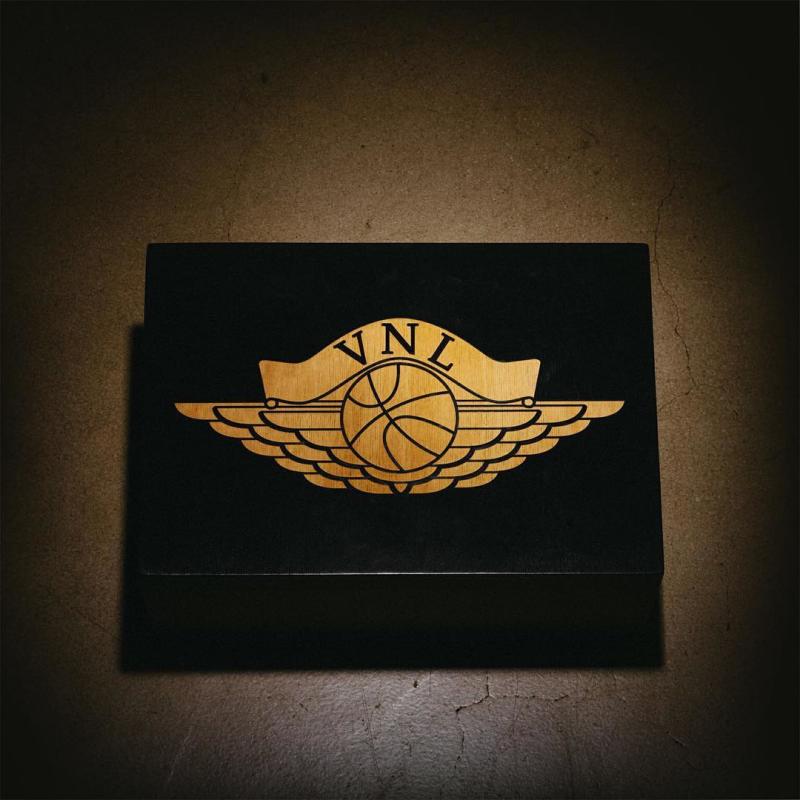 Shortly after leaving his position at Nike, former Sportswear Digital Brand Manager Victor Nguyen-Long received a box from his friends in Beaverton. Inside the box was the "Black Cement" Air Jordan 3, a shoe that has long evaded him.
"Every sneakerhead has a handful of Js they've always wanted, but never managed to get," he said on Instagram. "They're the ones that got away."
After mentioning his desire to one day own "Black Cements" to a co-worker, the plan was put into place to gift him with this custom set. The Nike Sportswear digital team retrieved a pair from the Countdown Pack and had a custom wooden box made. Additionally, a personalized VNL "Wings" logo appears on the top of the box and custom deubrés adorn the laces. Lastly, the names of his NSW co-workers are lasered on the bottom.
"A beautiful memorial to the best damn team in the world," said Nguyen-Long.