For the first time ever, Nike is bringing Flyknit to skateboard sneakers. Chosen as the pioneer in this effort to bring the brand's most exciting technology of this decade over to its SB category is Eric Koston. His signature line will see a third entry with this, the Nike Eric Koston 3.
The Flyknit appears via an extended ankle collar that's borrowed from Nike's football boots, according to Nike SB footwear design director Shawn Carboy.
"Eric and I text back and forth all the time about footwear," Carboy says. "Flyknit was something we had been wanting to experiment with for a while. Once we saw the Magista football boot with the Flyknit collar, we said we needed to do something similar for skate."
While both Carboy and Koston were into the idea of bringing the technology over into the world of skate footwear, they wanted to make sure it would be used primarily for function, not fashion.
"I've always loved the way Flyknit looks and feels," Koston explains. "But I didn't want to bring it to a skate shoe just for aesthetic reasons. It needed to serve a purpose."
Its purpose on the shoe? To lock down the ankle and make the shoe feel more like a natural extension of the rider's foot. It serves as a guide of sorts helping the wearer stay aware of where their foot is moving.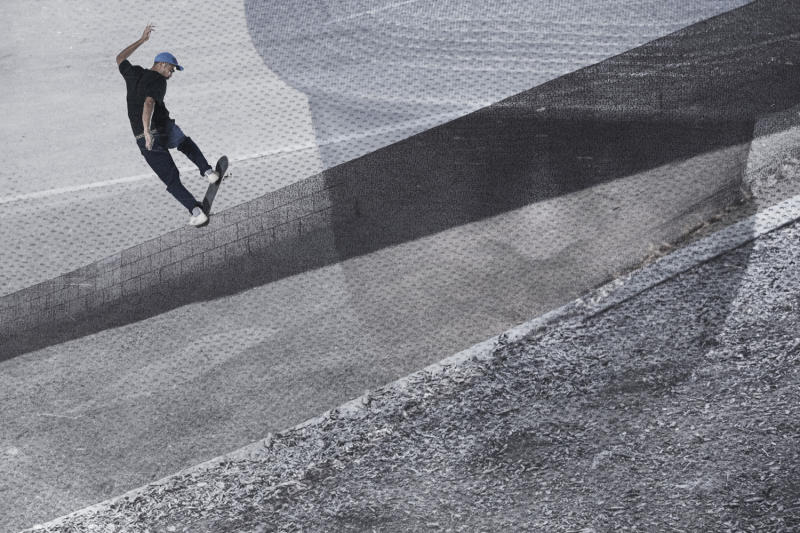 Fans of Koston's Nike SB line will note that the gap between his second and third sneakers has been a long one. The Nike Koston 2 released almost three years ago, getting modifications in the interim to keep things interesting. His third shoe has been two years in the making, with plenty of trips to Nike's famed Innovation Kitchen and hours of skate sessions informing the process.
Carboy says that these sessions filled designers in on what Koston needed from his next signature shoe.
"We filmed one of his warm-ups in slow motion," he says. "When watching the video, we could see exactly where the board was grabbing his foot. We also studied data from a wear map and examined shoes Eric has previously worn to see where we needed to provide additional protection, traction and grip. We went through about six or seven iterations of the shoe, with Eric testing each one."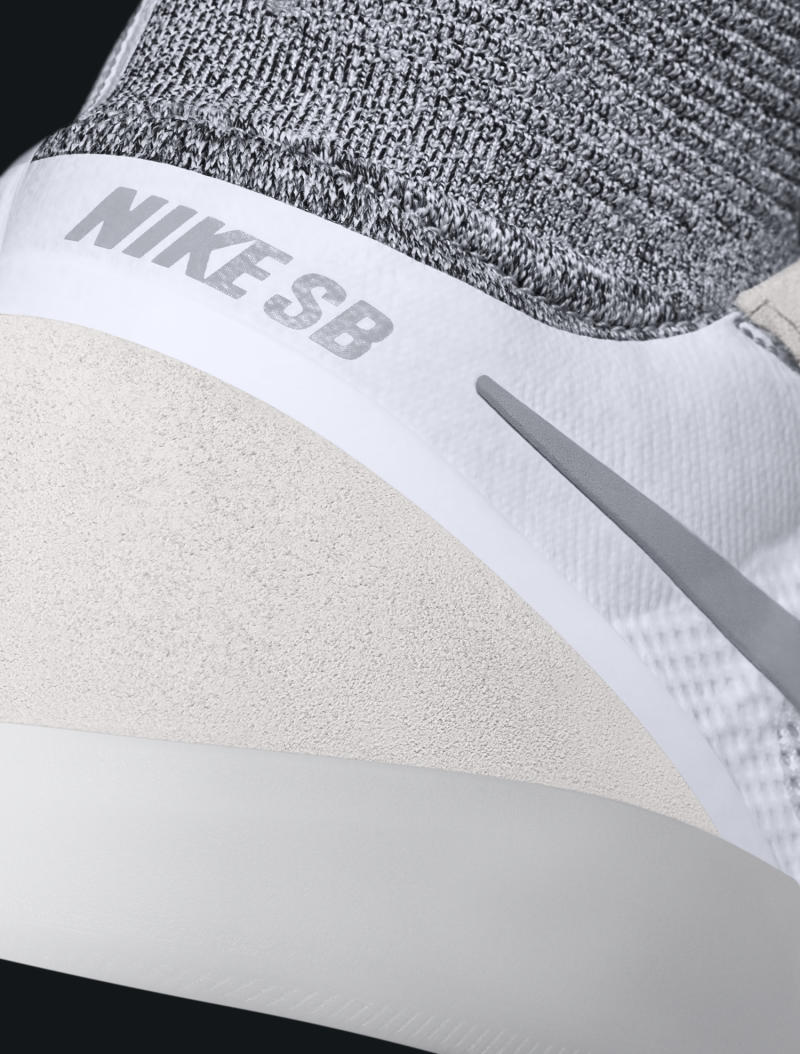 The Koston 3's tech doesn't stop at Flyknit. Also unique here is the use of Hyperfeel, a technology first seen on 2013's Nike Free Hyperfeel. The Free in the shoe's name is an indication of the Hyperfeel's aim of working with the foot's natural motion via a close-to-the-ground ride. In the case of the Koston 3, this means a tooling that works toward board control. Carboy says that Hyperfeel is particularly relevant in the world of skate shoes.
"Connection is paramount. After all, in skate, your feet are your hands. So the more feel you have for your board, the better positioned you are to pull off a trick. With Hyperfeel, we've focused on ways to create a symbiotic relationship between your feet and your board."
A last borrowed from Nike's training shoes, which keep wearers low to the ground for lifting and squatting, is used on the Koston 3 as part of the Hyperfeel system.
Koston's goals for the shoe sound like an echo of those of Tobie Hatfield, the innovator behind Nike Free, the brand's original natural motion platform.
"You're trying to get as close to that barefoot feeling with a shoe as possible," Koston says. "You want to be protected, but you still want to be able to feel every trick in such a way that you're not even thinking about what's on your feet."
Watch for the Nike Eric Koston 3 to launch in the two colorways seen here on March 1 for $150.