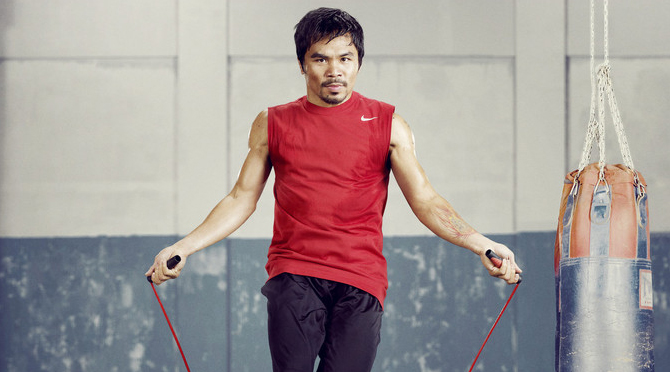 by Brendan Dunne
Nike is ready to cut ties with boxer Manny Pacquiao over his recent homophobic comments, TMZ reports.
The boxer made headlines on Tuesday by saying gay people are "worse than animals" in an interview with Filipino news station TV5. Pacquiao has since apologized, but says he is still against same-sex marriage.
According to TMZ, there have been "multiple discussions" at Nike about terminating its contract with the superstar boxer.
This isn't the first time Pacquiao has caused controversy with these sort of remarks: in 2012 he drew criticism for disagreeing with President Obama's support of gay marriage
There are currently no Pacquiao products on Nike's website. In addition, the brand appears to have deleted the most recent Pacquiao story on its news portal (the original appears here).
Nike has shown support for the LGBT community in the past via the release of #BETRUE products promoting inclusion in sport.
UPDATE 2/17: Nike has issued a statement confirming that it no longer has a relationship with Pacquiao and calling his comments "abhorrent."
BREAKING: Nike has terminated its contract with Manny Pacquiao due to recent comments. Nike statement: pic.twitter.com/3xZ7e08EtU

— Darren Rovell (@darrenrovell) February 17, 2016