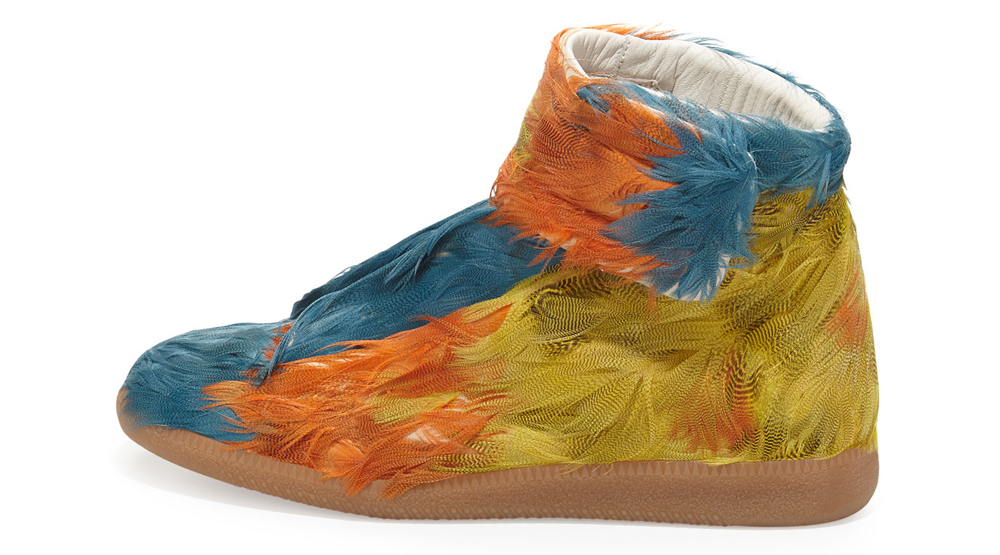 by Brendan Dunne
High fashion houses have been more and more eager about getting into the sneaker game in recent years, which has resulted in some pretty colossal missteps. The latest of those is the creation from the esteemed Maison Margiela seen here, which gives you that "I just murdered an exotic bird" look for the totally reasonable price of $2,180.
The silhouette itself, the Margiela Future, isn't terribly offensive (Any shoe co-signed by Kanye West can't be that bad, right?) but it's the lurid duck feathers that do this one in.
Hopefully someone can notify PETA of this unfortunate shoe and the organization can rally around the cause of erasing it from our collective memory.
If you want to scoop a pair before that happens, Neiman Marcus has you covered.