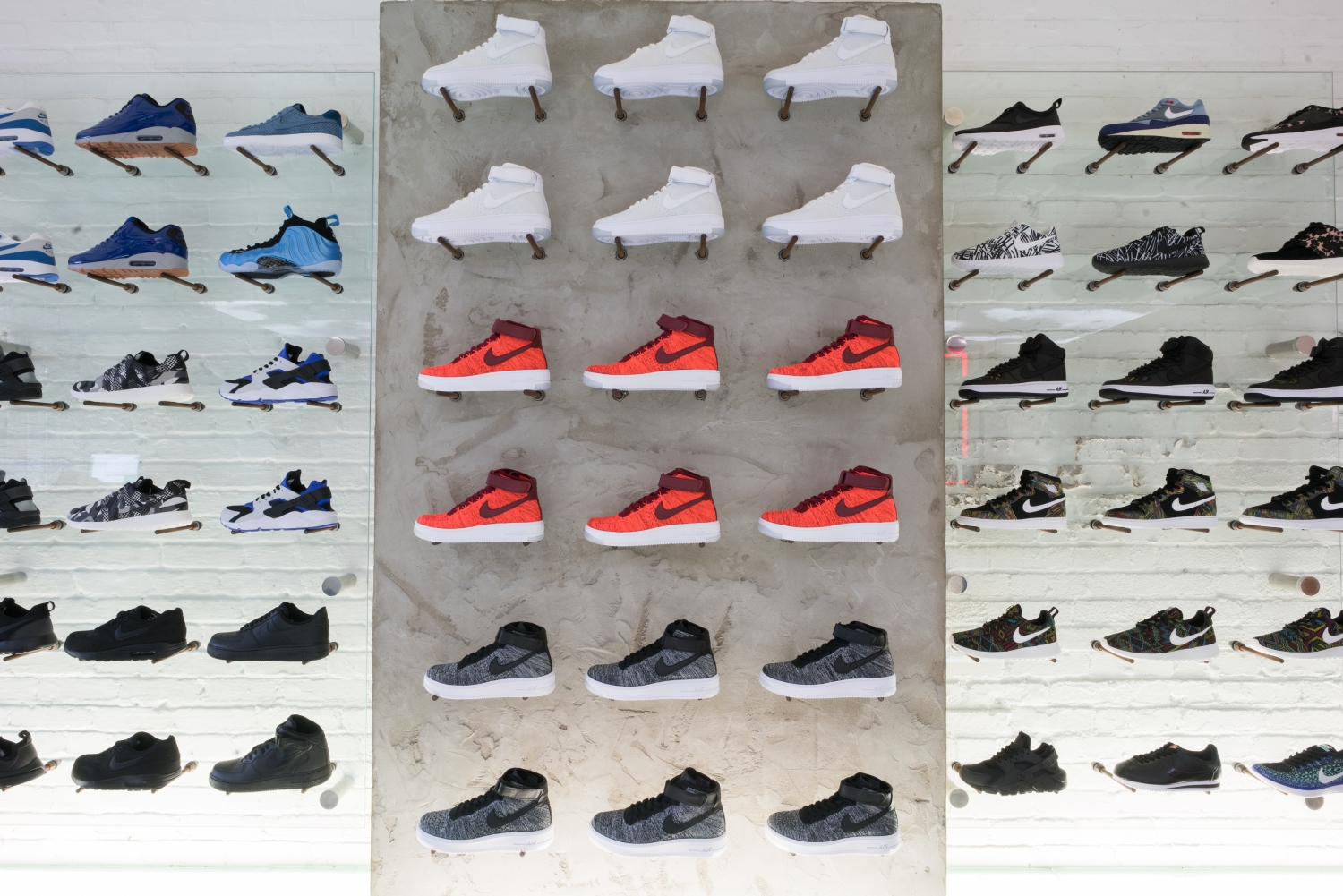 by Brendan Dunne
The 1 comes to the 6 in the form of a Nike Air Force 1 retrospective pop-up for Toronto at sneaker shop Livestock. The space is part history lesson and part exposition on the current state of the shoe.
For the former, there's an impressive array of Air Force 1 releases, stretching all the way back to 1982, culled from the Department of Nike Archives. For the latter, there's the Nike Air Force 1 Ultra Flyknit, the latest innovation for the hoops icon that cuts its weight in half.
Take a tour of the pop-up via the images below and be sure to stop by the Spadina Toronto Livestock location if you're in town for the 2016 NBA All-Star festivities.