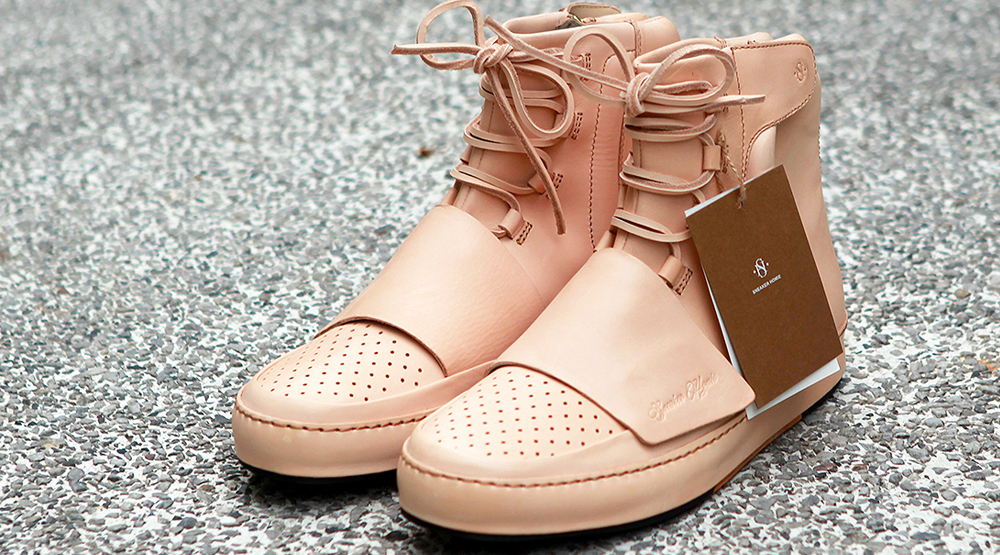 by Brendan Dunne
The adidas Yeezy 750 Boost is the latest shoe to get a premium leather veg-tan makeover, which has Kanye West's first adidas outing looking much more dressy.
This design doesn't come from Japan's Hender Scheme, but obviously owes quite a bit to the high-end homages that brand's become known for in recent years. Since Hender Scheme's rise to prominence with its Manual Industrial Products series, a slew of copycats have emerged trying to cash in on the craze of leather reproductions.
This shoe is the product of the hilariously named Sneaker Homie in China, which makes an effort at some English copy on the box with "Salute to you, extend greetings!"