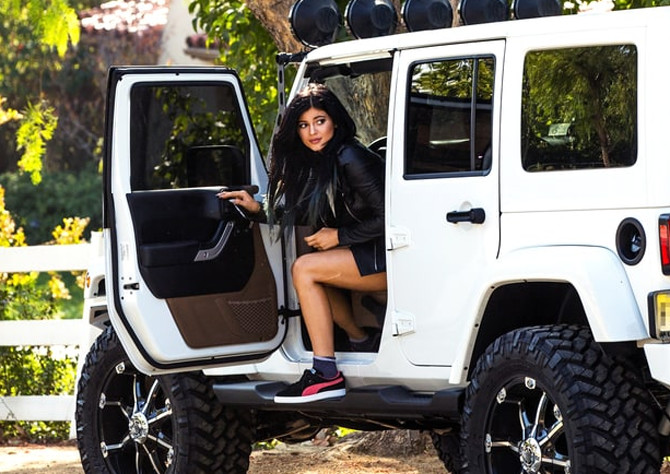 by Brendan Dunne
PUMA has added another superstar endorser to its roster in reality TV personality Kylie Jenner, who just signed a seven-figure deal with the brand, Us Weekly reports.
Sources say that the partnership won't be "full out like Rihanna's collaboration." What that means regarding a possible Kylie Jenner x PUMA sneaker is unclear.
PUMA's been increasingly focused on these sort of brand partnerships outside of the sport realm as of late. Kanye West himself even mentioned in a 2015 interview that he was in talks with the brand about a partnership at one point.
UPDATE 2/9: Kanye West is not feeling the reported Kylie Jenner Puma deal. In a couple of tweets he claims that they're going to give the sportswear brand its "measly million dollars back" and that "1000% there will never be a Kylie Puma anything."
Puma we gone give you your measly million dollars back!!! Never try to divide the family!!!

— KANYE WEST (@kanyewest) February 9, 2016
1000% there will never be a Kylie Puma anything. That's on my family! 1000% Kylie is on Yeezy team!!!

— KANYE WEST (@kanyewest) February 9, 2016