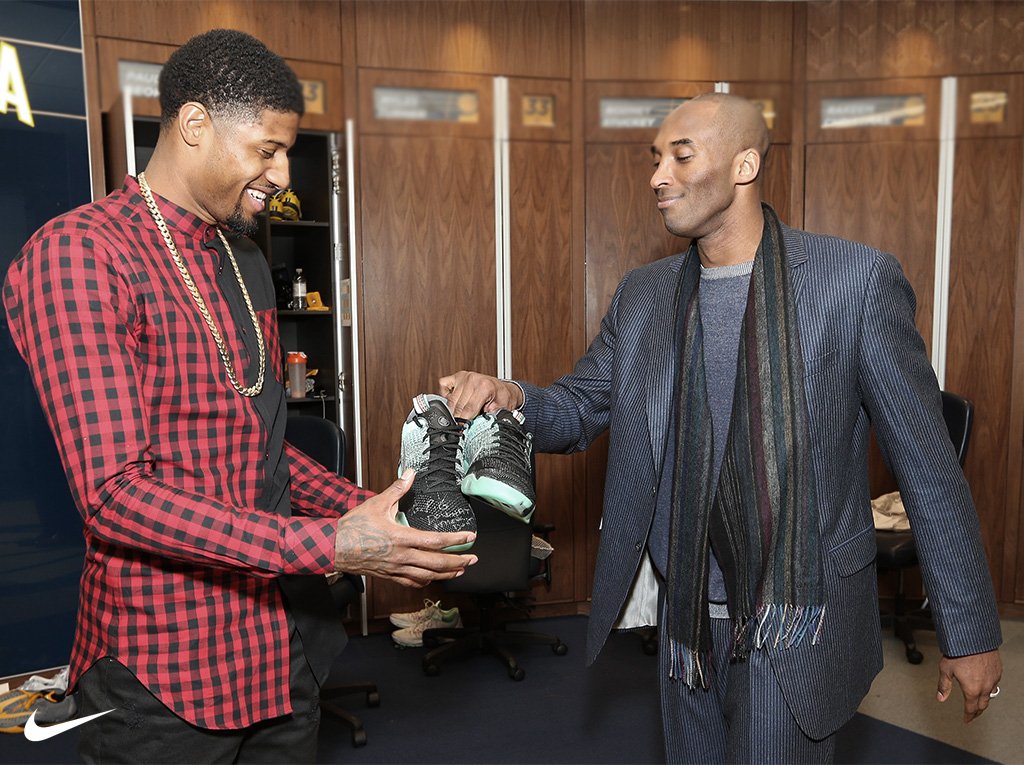 by Brendan Dunne
Kobe Bryant's final season has been a generous one, the Black Mamba occasionally gifting his sneakers to players on opposing teams like Draymond Green after games.
Last night, Bryant handed an autographed pair to Paul George in the locker room after the Lakers suffered a narrow loss to the Pacers.
The sneakers aren't an actual game-worn pair, as Bryant has yet to bring this colorway out on the hardwood. The colorway is the "All-Star" Kobe 11, made special by Bryant's autographed blessing on the toe.
Watch for Bryant to wear these this weekend during the 2016 NBA All-Star Game.