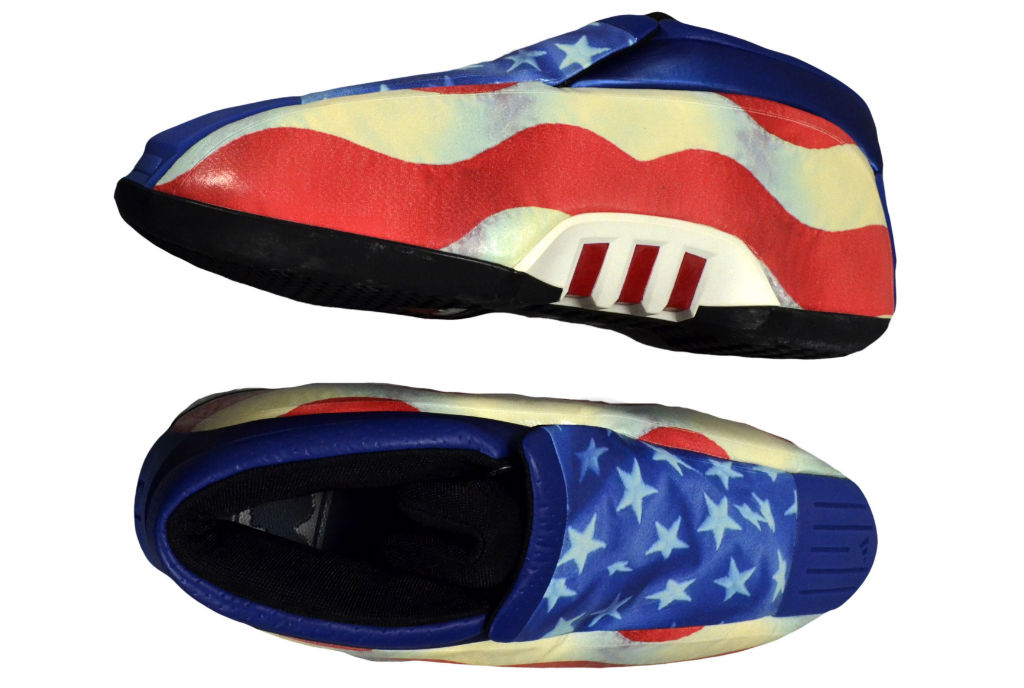 by Brendan Dunne
Kobe Bryant giving away his sneakers away is nothing new: In an interview with ESPN on Monday, LeBron James recalled getting a special pair from Bryant while he was still in high school.
James says he got the shoes after meeting Bryant at the 2002 NBA All-Star game in Philadelphia.
"I think I was playing in a tournament in Teaneck, New Jersey, and they were playing in the [2002] All-Star game in Philly," James remembers. "And I had an opportunity to go meet him, and he gave me a pair of his shoes, and I actually wore them in a game against Oak Hill, against Melo."
The sneaker was the "USA" adidas Kobe 2, which was limited to around 30 pairs.