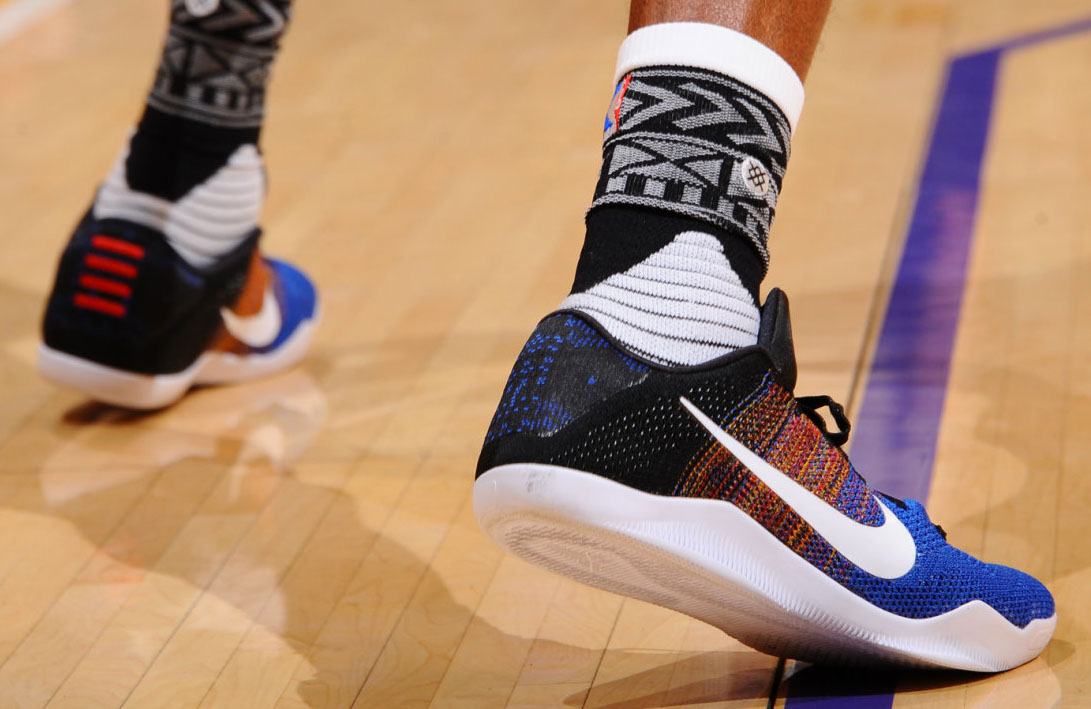 by Brandon Richard
It's been an up-and-down final season for Kobe Bryant, but he still has a few vintage Mamba performances left in his 37-year old body.
One of those classic games took place at Staples Center last night, when the Minnesota Timberwolves were in town for a nightcap. Bryant, who logged 33 minutes on the night, poured in a season-high 38 points on 10-of-21 shooting. Seven of those made shots came from three-point range, marking Bryant's first game with at least seven threes since 2008. Two shots from deep late in the game helped the Lakers put away the Wolves 119-115 — Bryant added 5 rebounds and 5 assists for good measure.
Fittingly, Bryant put together his throwback performance as he laced up his "BHM" Nike Kobe 11 sneakers for the first time. This pair, still available at stores, now has a little on-court context to go along with their meaning.