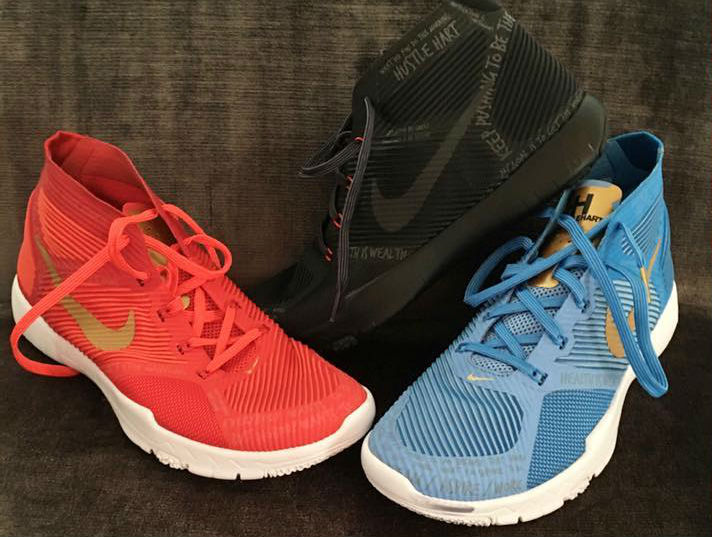 by Brandon Richard
Kevin Hart may have not won his fifth Celebrity All-Star Game MVP, but he has other big plans for All-Star Weekend.
Earlier today, the comedian announced that he's debuting his Nike Hustle Hart sneaker in Toronto and shared a photo of three colorways on Instagram. The red and blue pairs were first spotted during his Tonight Show appearance last month, but the black-based colorway is brand new.
What exactly Hart means when he says he's debuting the shoes is unknown, but we'll continue to follow the story as it develops.