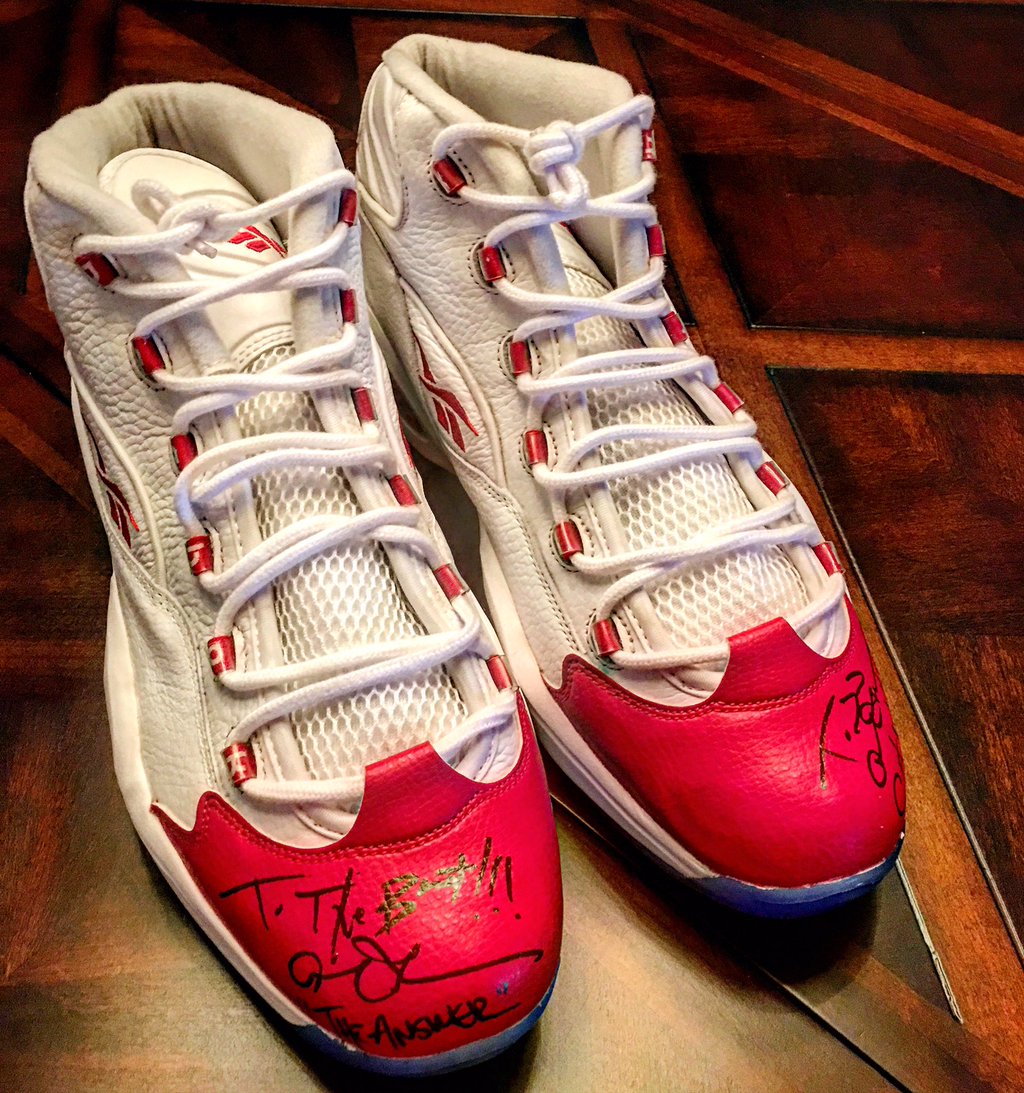 by Brendan Dunne
JJ Watt's sneaker collection just got deeper thanks to fellow Reebok endorser Allen Iverson.
This morning, Watt shared the above photo on Twitter of Iverson's Reebok Question in the original white/red colorway that he received straight from The Answer. The shoes come with autographs on both toes, elevating them beyond that pair that's sitting in your closet at the moment.
If Watt's a true fan of this silhouette then 2016 will be a big year for him – Reebok plans to release a ton of the shoes this year to celebrate their 20th anniversary.