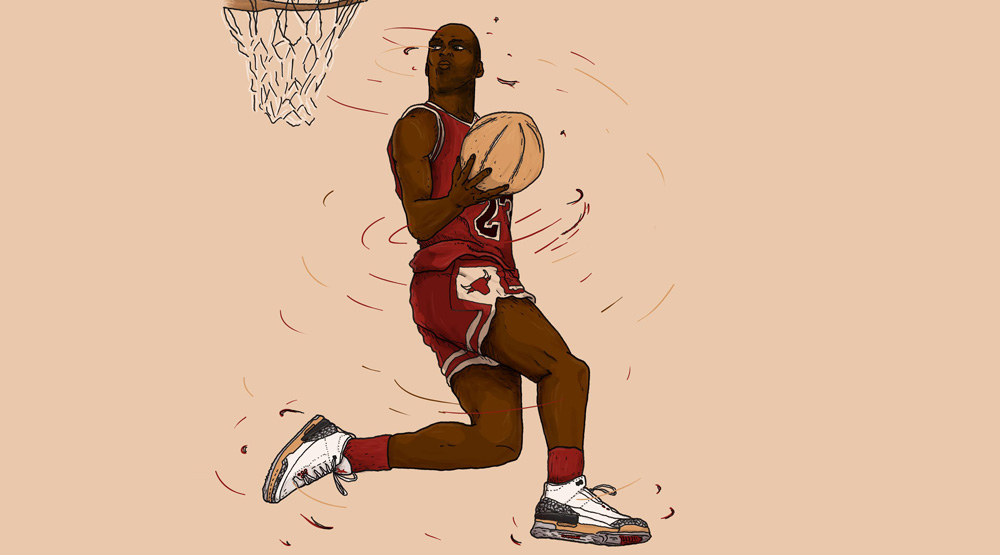 by Zac Dubasik & Brandon Richard
illustrations by Oli Holmes
The All-Star Game might carry all the prestige, but for many basketball fans, the real highlight of All-Star Weekend is the Slam Dunk Contest. The contest as we know it began in 1984, however it was predated by the ABA's version of the competition dating back to 1976. To honor this weekend's competition, we're taking an illustrated look back at the best dunks in the contest's history, and the sneakers they happened in.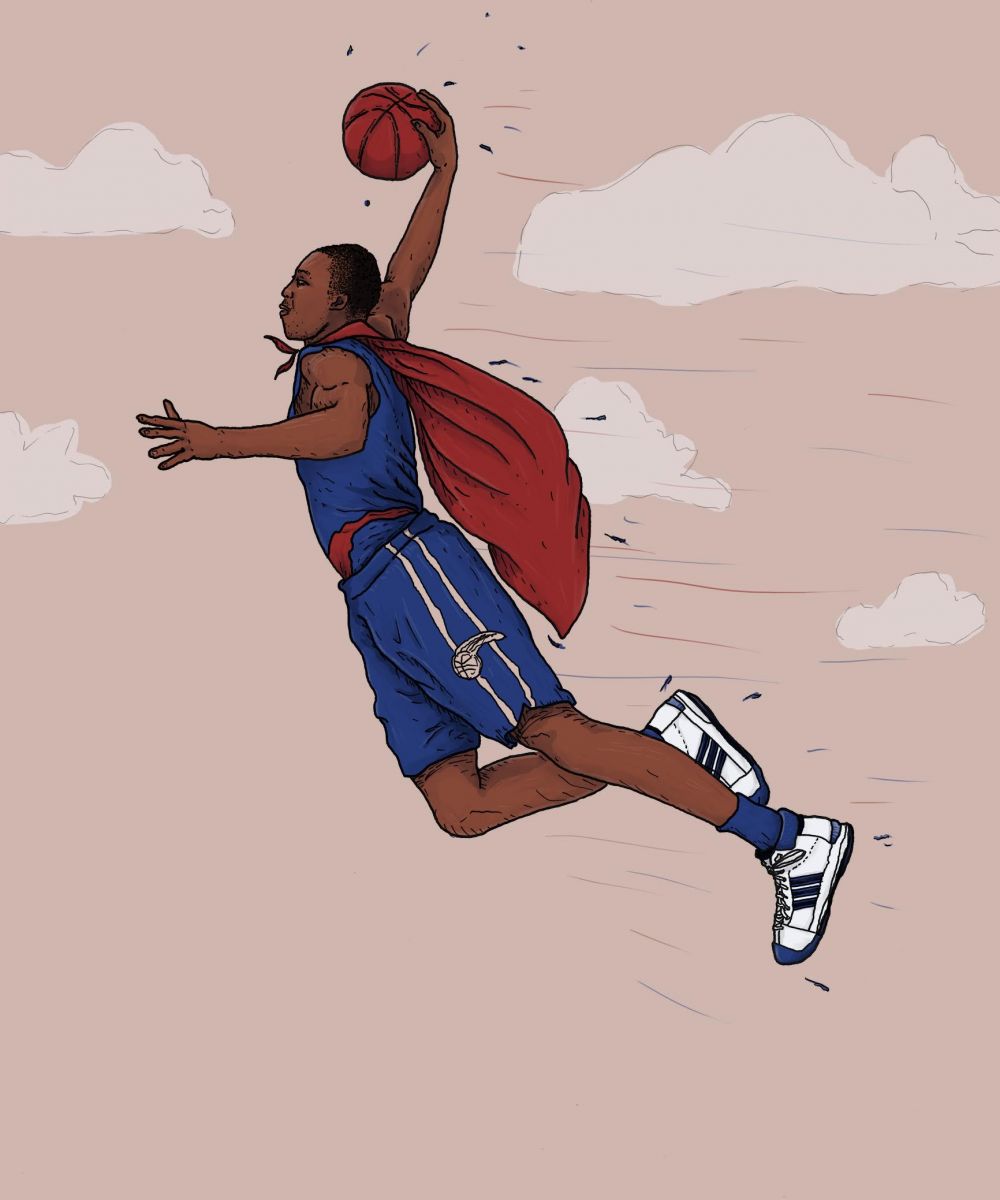 10. Dwight Howard (2008)
adidas TS Pro Model
Legitimate big men haven't traditionally had much success in the Slam Dunk Contest, but most lacked a skill that Dwight Howard possessed: tremendous leaping ability. Howard also added showmanship to the mix, donning a Superman cape for his free throw line slam.
---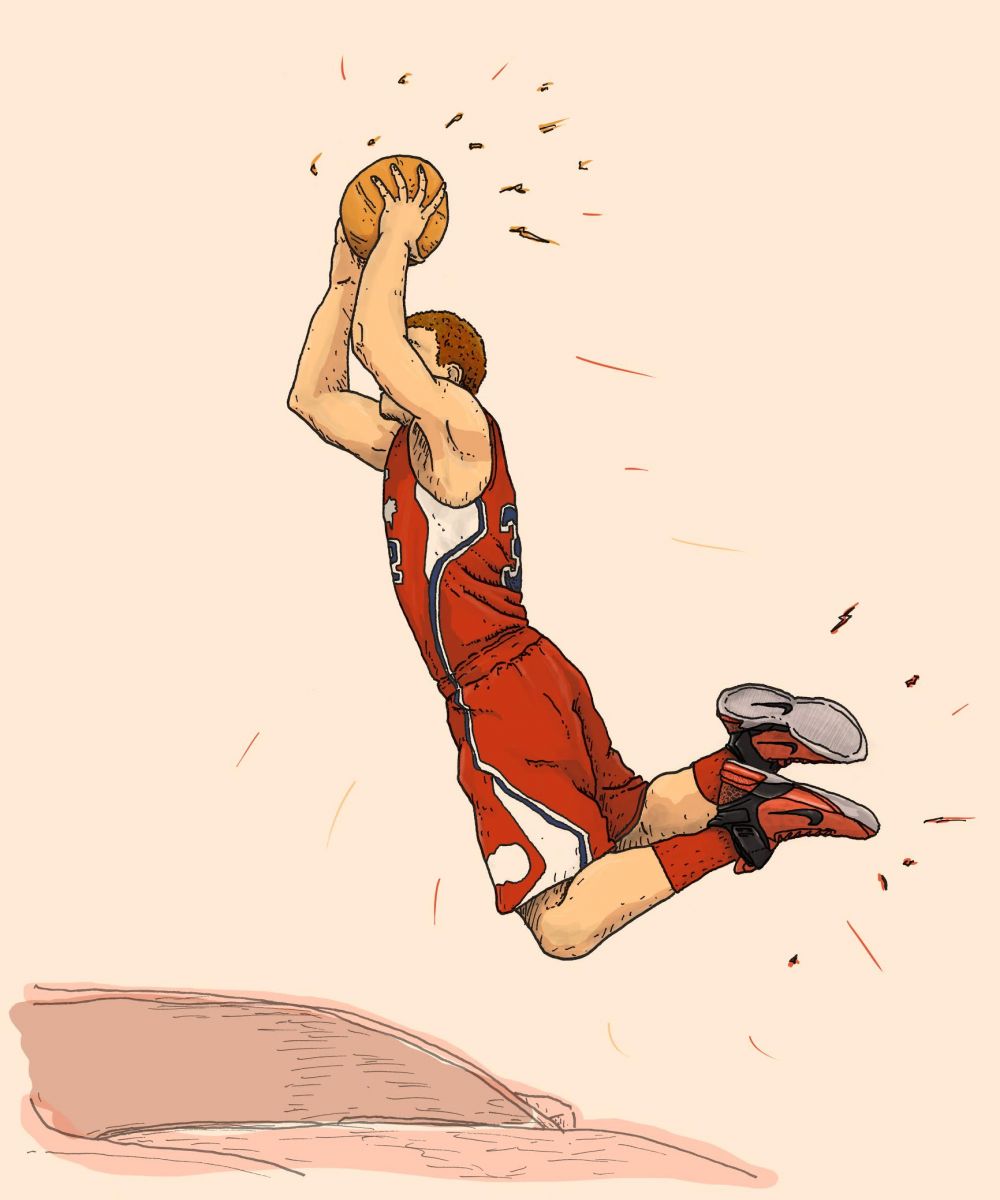 9. Blake Griffin (2011)
Nike Air Max Fly By
There's never been a shortage of sponsors when it comes to modern-day All-Star Weekend, but this practice was taken to a new level in 2011 when Blake Griffin basically filmed a Kia commercial for his contest-winning, car-jumping, final dunk. Blake may have cleared the hood, rather than the roof, but shouldn't take away from his earlier round performances, which were more impressive, and less sponsor-filled, than the finale. Most importantly though, it had the feeling of a major event, that hasn't been felt since.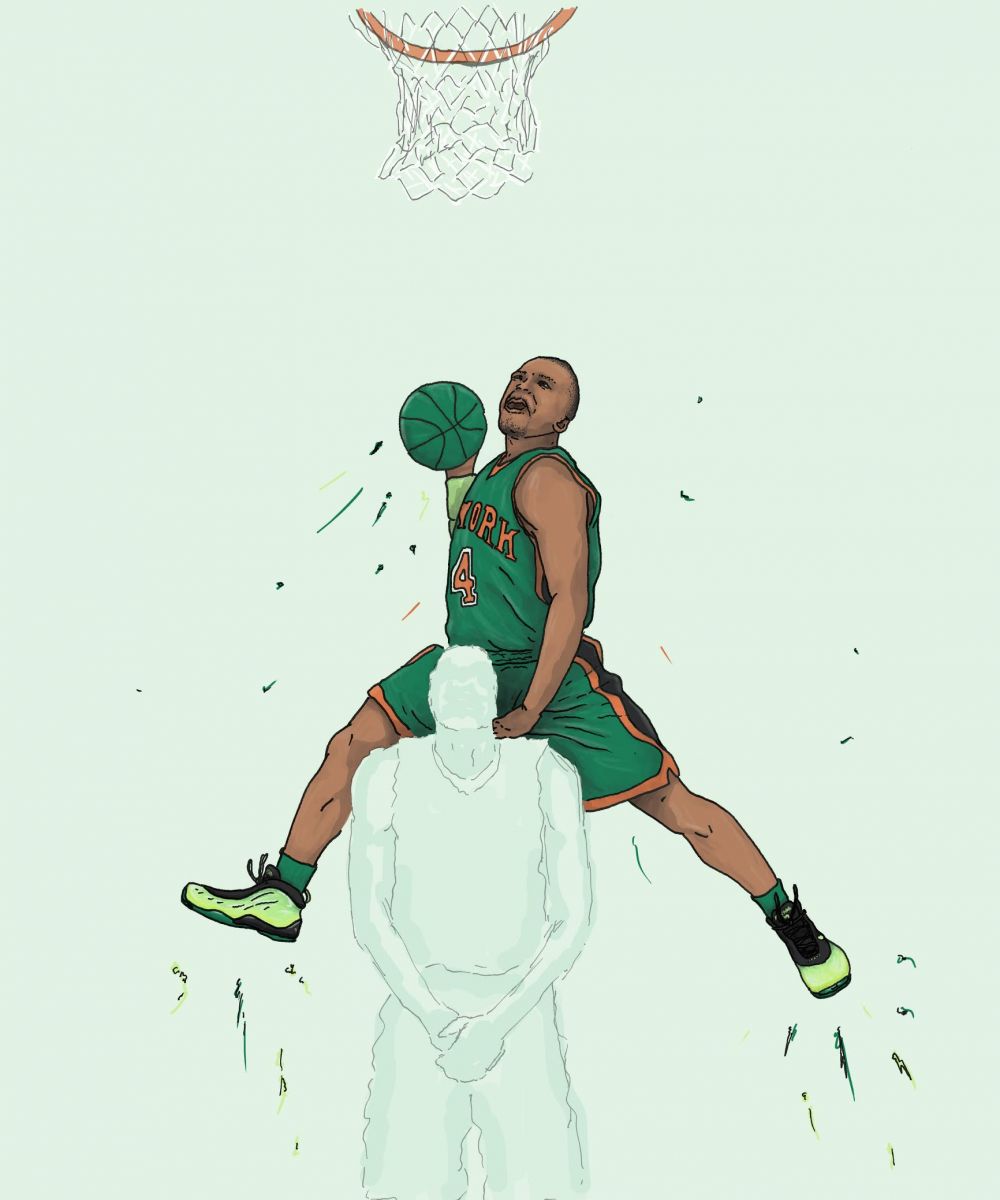 8. Nate Robinson (2009)
Nike Foamposite Lite "KryptoNate"
No one has used their height, or lack thereof, to their advantage in the Slam Dunk Contest better than Nate Robinson, who holds the title for most victories. It was his second-of-three though that was the most memorable. With Dwight Howard establishing himself as Superman a year prior, Robinson used the gimmick against him, wearing a green uniform and Foamposite Lites (representative of Kryptonite) while jumping over Howard both figuratively and literally.
---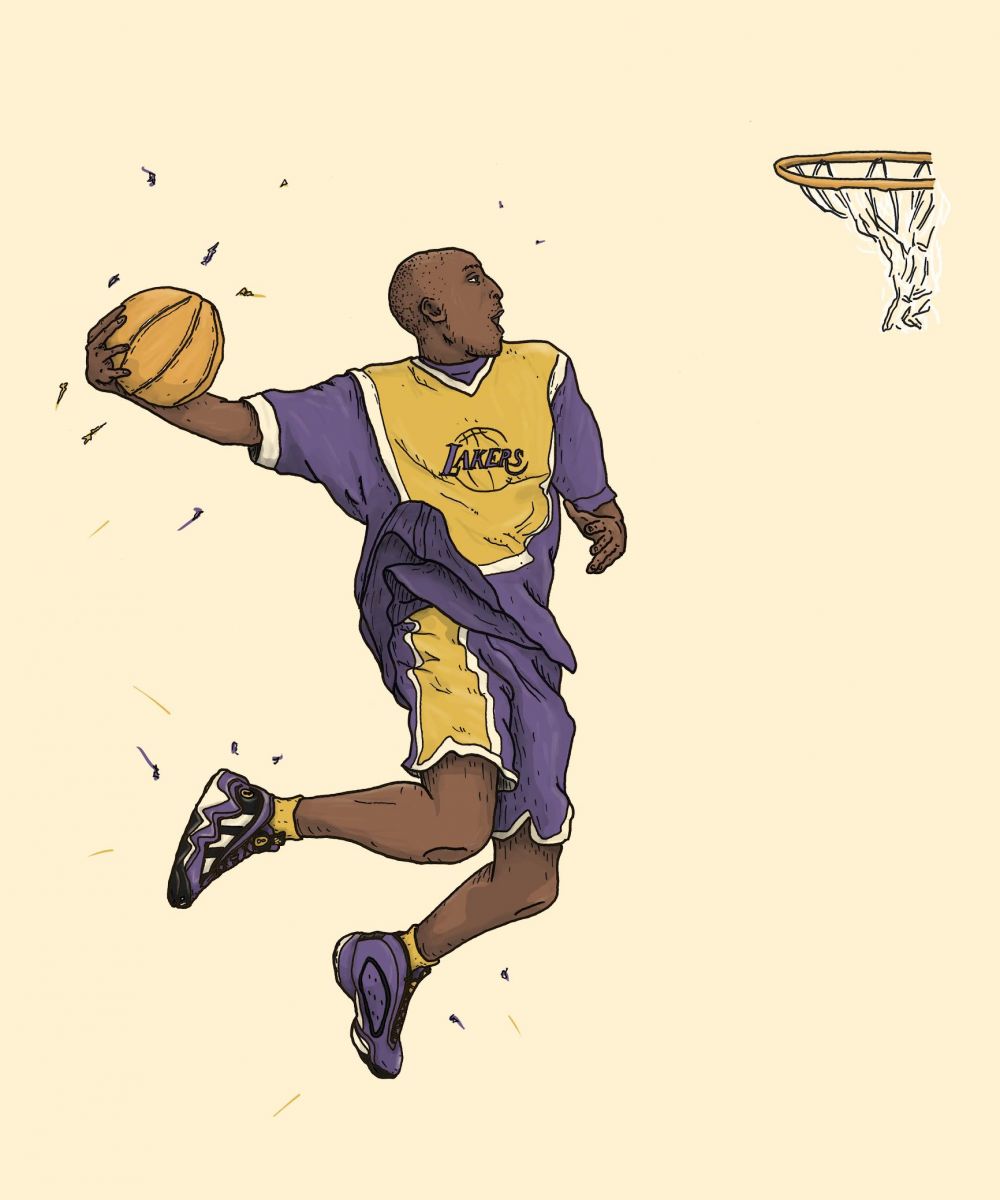 7. Kobe Bryant (1997)
adidas EQT Elevation
Kobe Bryant has relied primarily on his jumper in the twilight of his career, but there was a time when he was a ferocious dunker. During his rookie season, Bryant made his one and only appearance in the Dunk Contest, and he made it count. And while he eventually ditched it for the final round, the most enduring image of Kobe's victory is him dunking in a shooting shirt while wearing a pair of adidas EQT Elevations.
---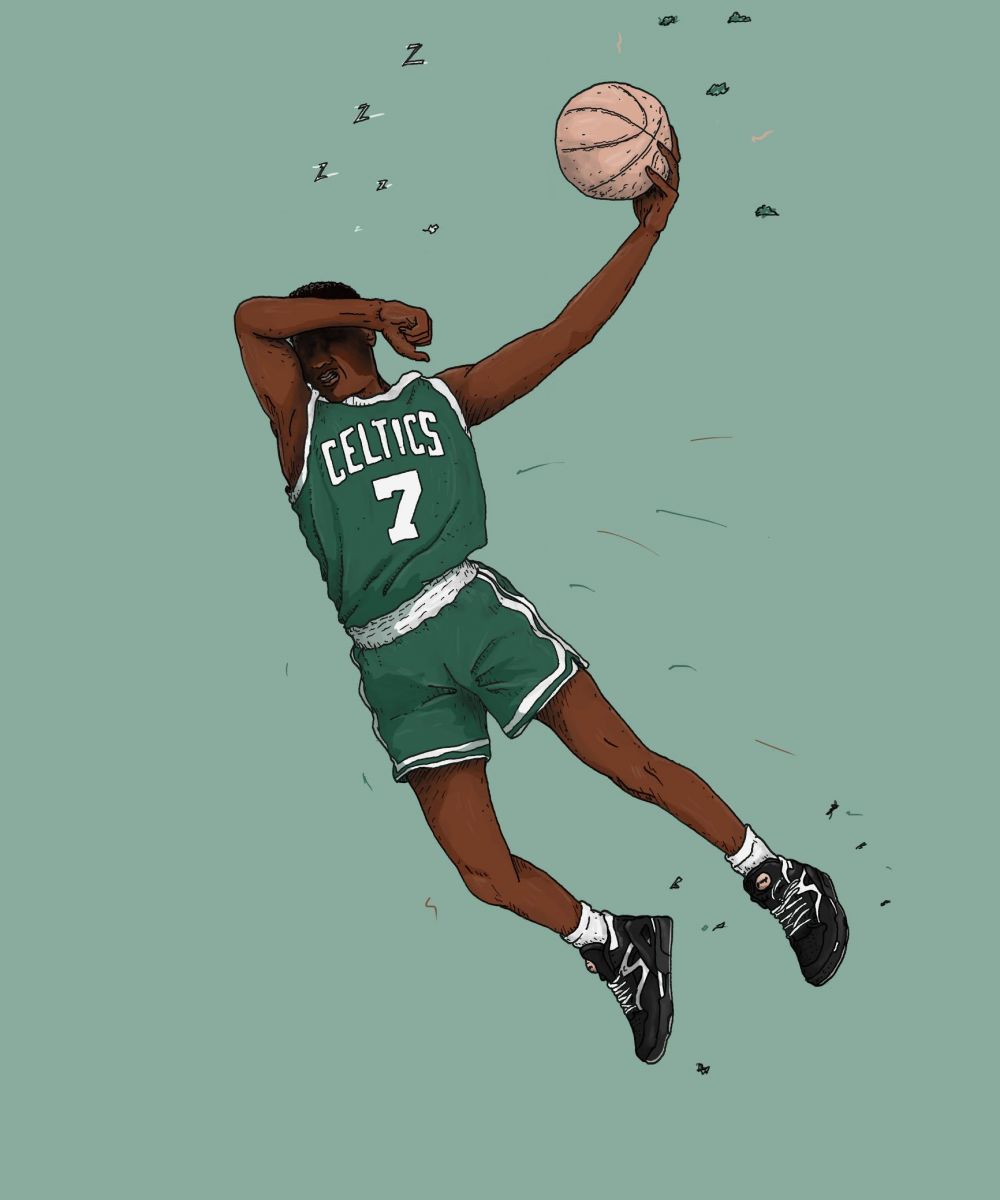 6. Dee Brown (1991)
Reebok Pump Omni Zone II
The Omni Zone II wasn't the first Reebok to feature Pump technology, but thanks to Dee Brown's 1991 Slam Dunk Contest performance, it's one of the most memorable sneakers in the history of the event. The shoe also provided one of the Contest's most memorable moments, period, when Brown pumped them up prior to his eyes-covered jam.
---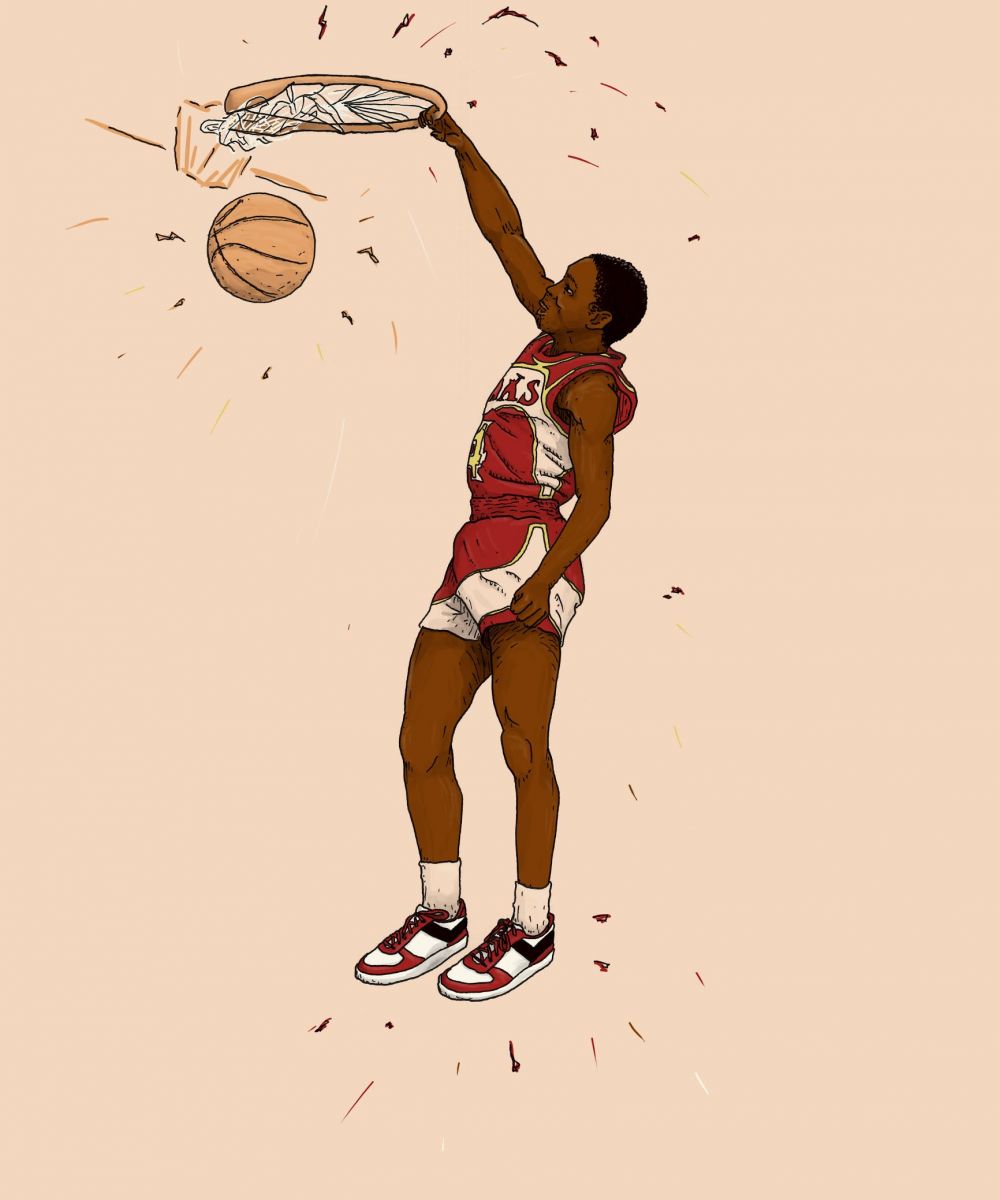 5. Spud Webb (1986)
PONY City Wings
Spud Webb's performance in the '86 Dunk Contest was a pivotal moment for whose who dared to dream. At just 5'7, Webb climbed among giants, captured the imagination of the crowd and redefined the possibilities of flight. And it wasn't just novelty — Spud had legit bounce and stood tall against his juggernaut of a teammate in the final.
---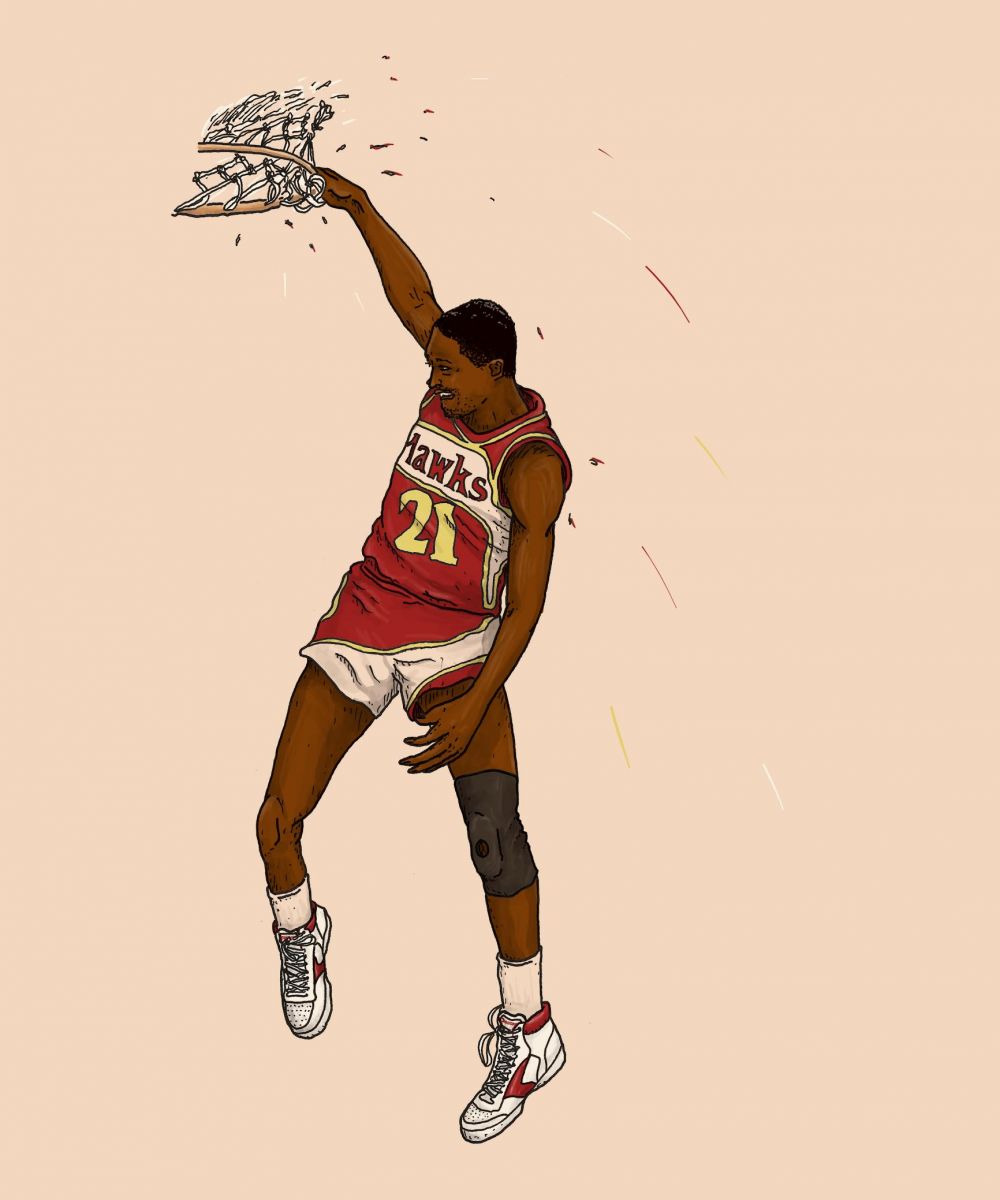 4. Dominique Wilkins (1985)
Brooks
Aside from Magic vs. Bird, the defining rivalry of the 80s may have been Dominique Wilkins vs. Michael Jordan in the Dunk Contest. The two only competed against each other twice, but put on head-to-heads for the ages each time. 'Nique bested Jordan in the '85 contest, using his unique combination of raw power and athleticism to combat Jordan's flight and grace, earning his "Human Highlight Film" nickname.
---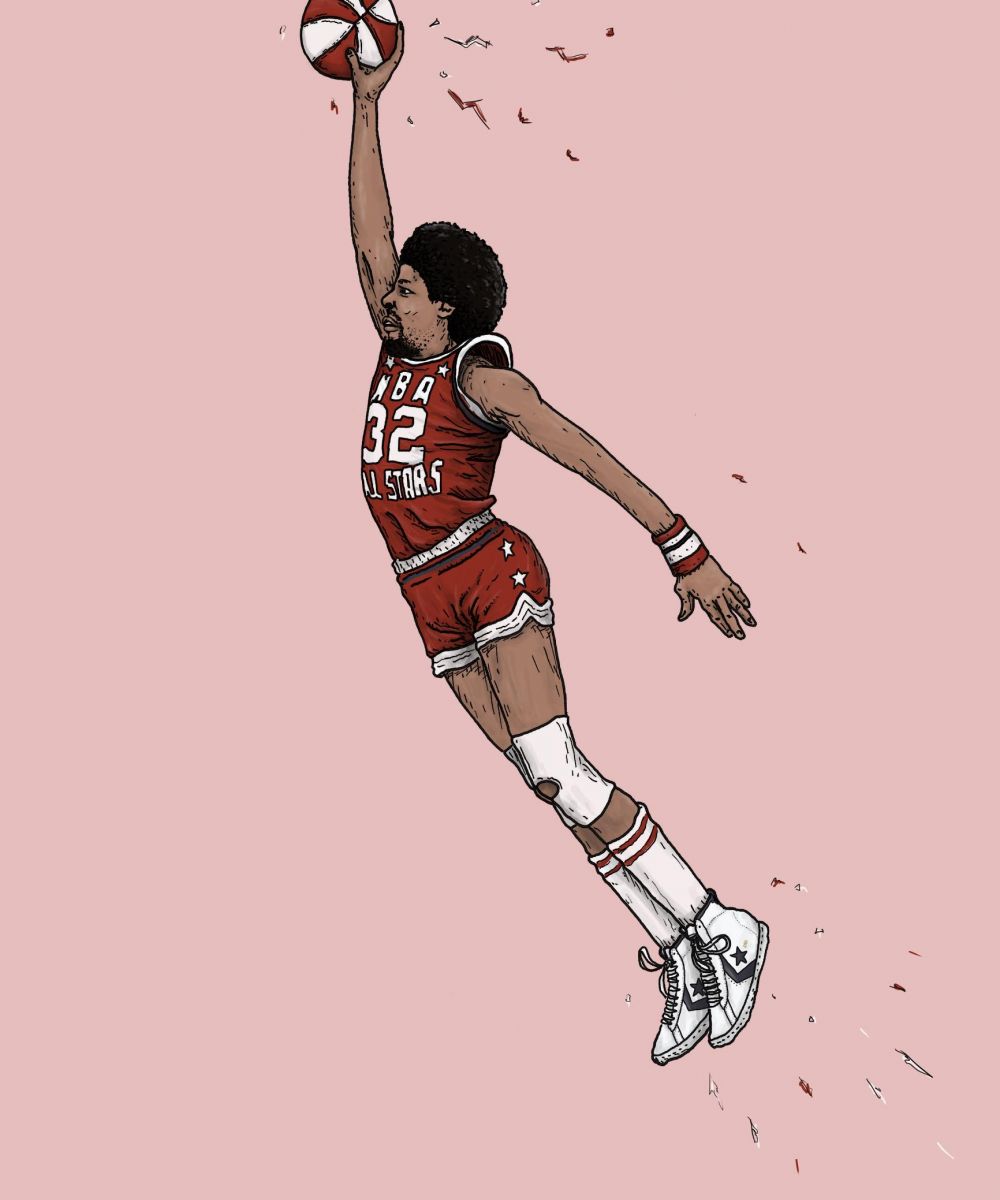 3. Julius Erving (1976)
Converse Pro Leather
Before the ABA-NBA merger, the ABA held the first ever Slam Dunk Contest during halftime of the 1976 All-Star Game in Denver, Colorado. The event's big draw was Julius "Dr. J" Erving, who didn't disappoint in his appearance. In need of an impressive dunk to close out the show, Erving famously ran from the other side of the court, measured up his takeoff spot and with his signature afro blowing in the wind, hammered home a free throw line dunk that would set the bar for future contests.
---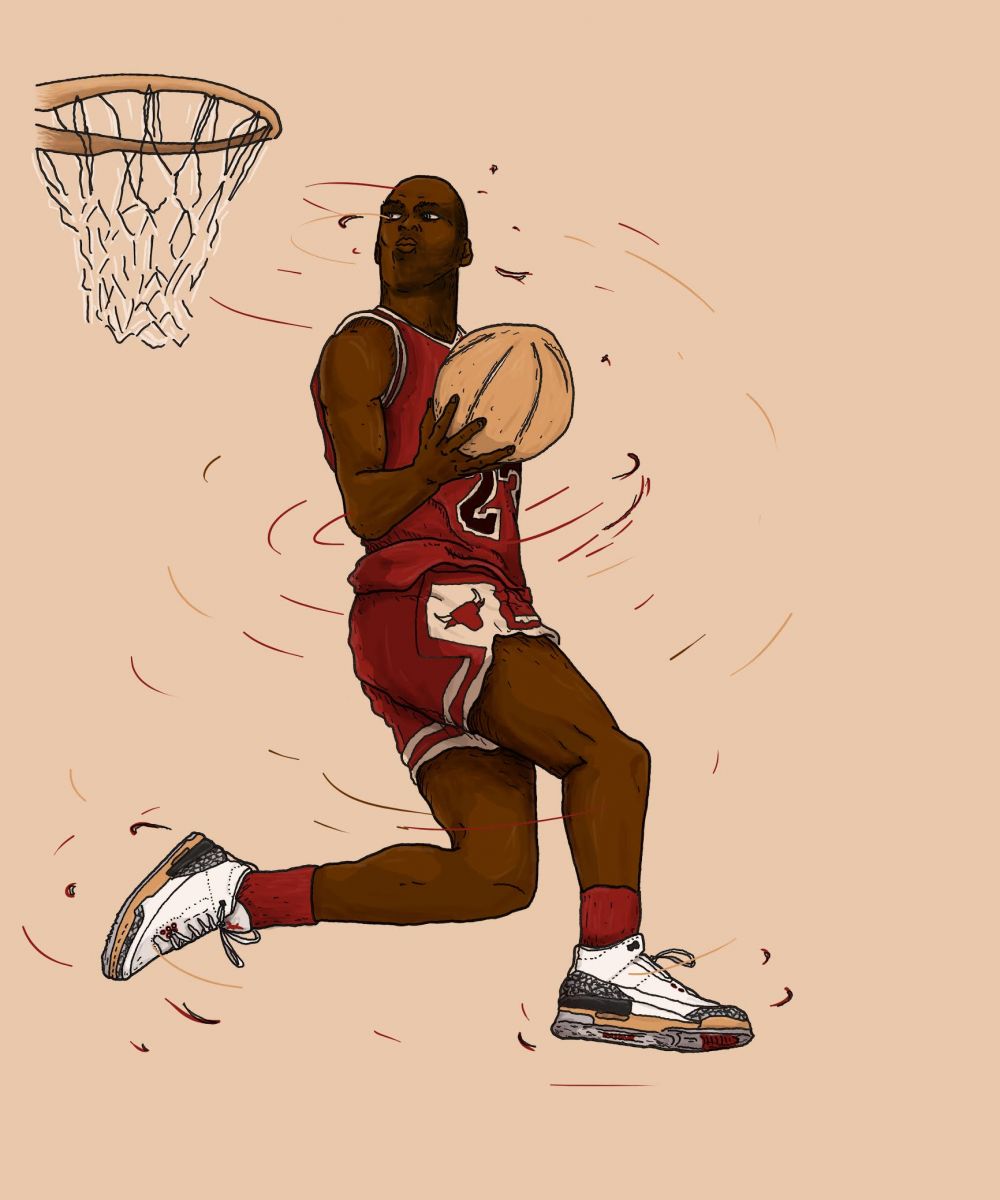 2. Michael Jordan (1988)
Air Jordan 3 "Cement"
Michael Jordan's talent was evident from the start, but his official coronation as the face of the NBA began in 1988, when defeated his dunk nemesis in the Windy City. Laced up in the "Cement" Air Jordan 3, Jordan capped off his winning performance with a picture perfect dunk from the free throw line, one of the defining images of his legendary career.
---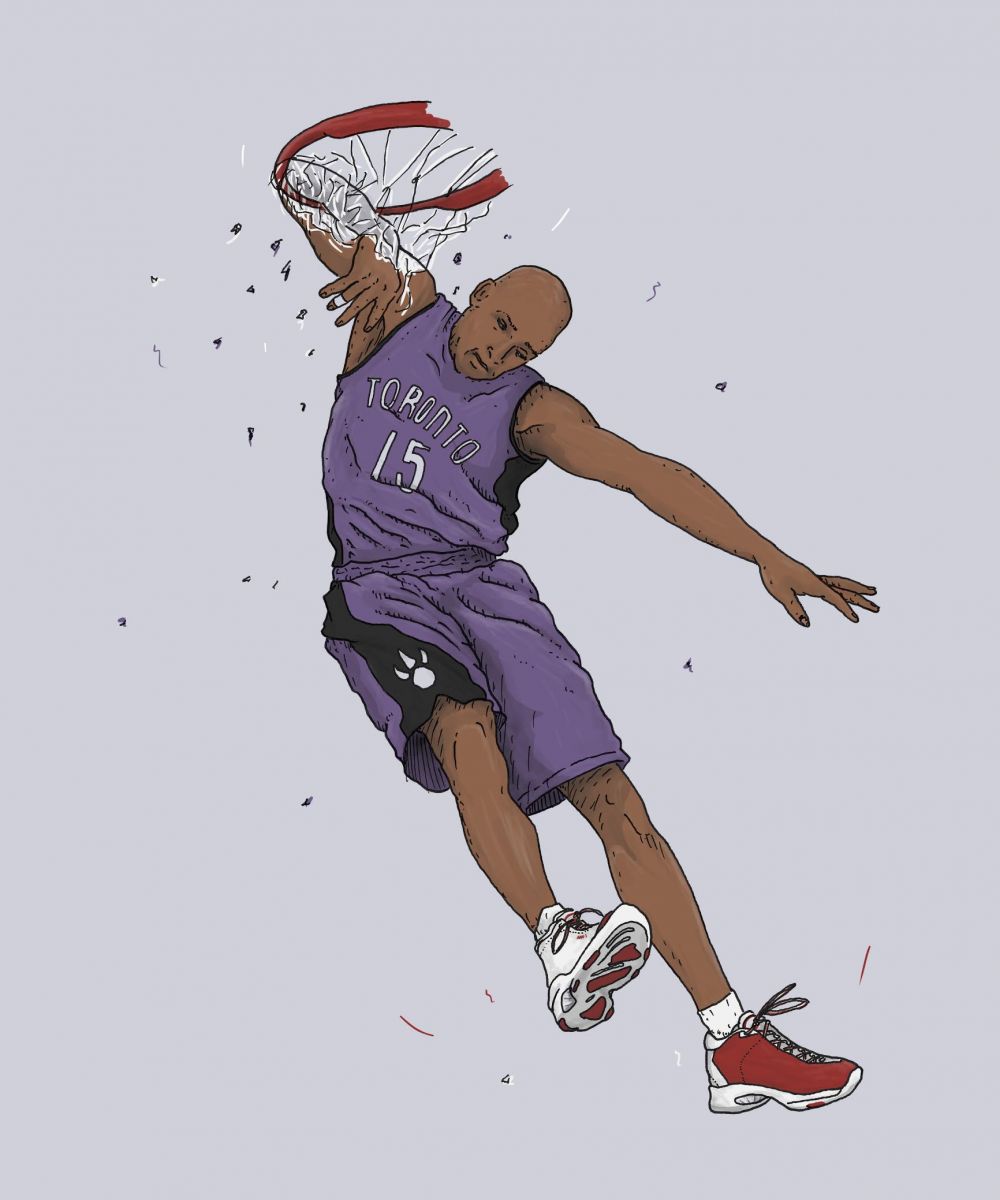 1. Vince Carter (2000)
AND 1 Tai Chi
Half Man, Half Amazing, Vince Carter set the new gold standard when he defied gravity in 2000. Carter lined up a series of cleanly executed dunks that were either completely new or twists on old classics. At times, like his elbow-deep jam in the finals, spectators couldn't comprehend what they were watching. Appropriately, Kenny Smith proclaimed that the contest was over as Carter gestured the same before the final round event got underway.